We had a bit of a mini-Gathering today. socaltransplant, jgiddyup, and dookey67 are all here right now and we hooked up for some turns this morning. It turned out to be REALLY nice conditions, even though the resort was ONLY (
) reporting 6" of new snow this morning.
Here's the group (plus one of socaltransplant's friends) at the top of the Cirque:
Next we have socal himself testing the waters: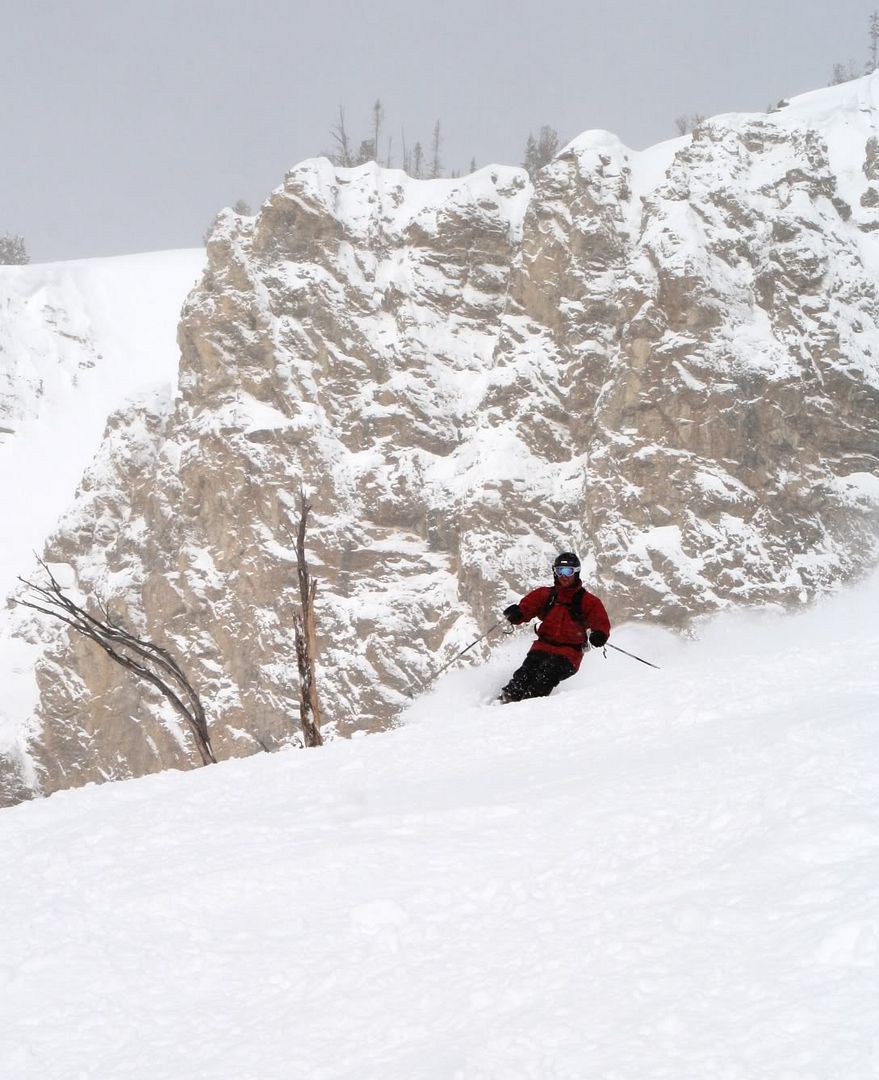 And finding it to be well worth the effort: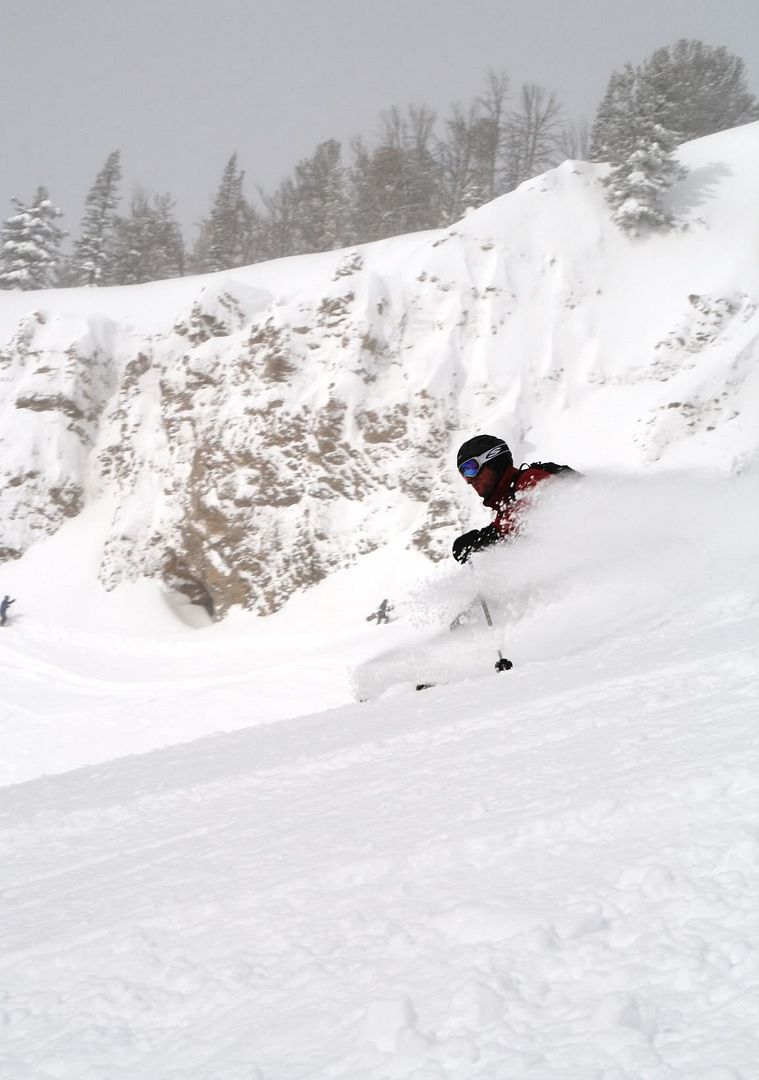 Next we have jgiddyup... gittin' it up:
And bringin' it on down: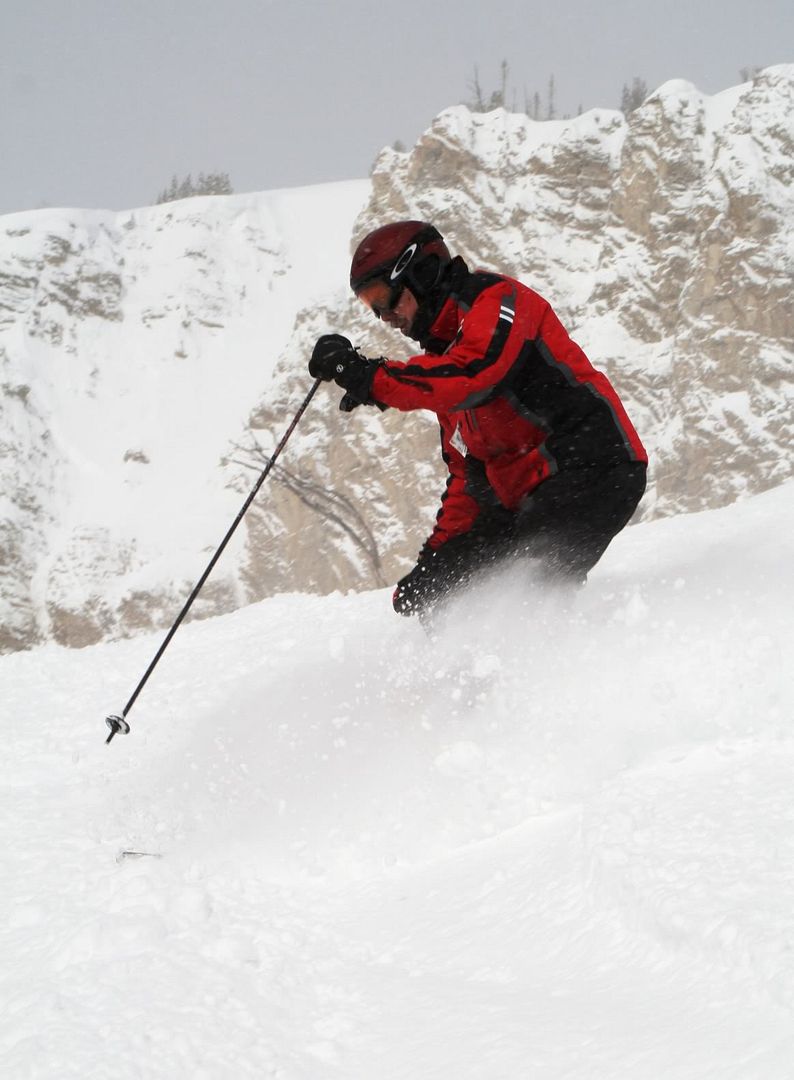 And then we have tail-gunner dookey67:
Obviously enjoying the ride:
And finally, a little post-run group shot: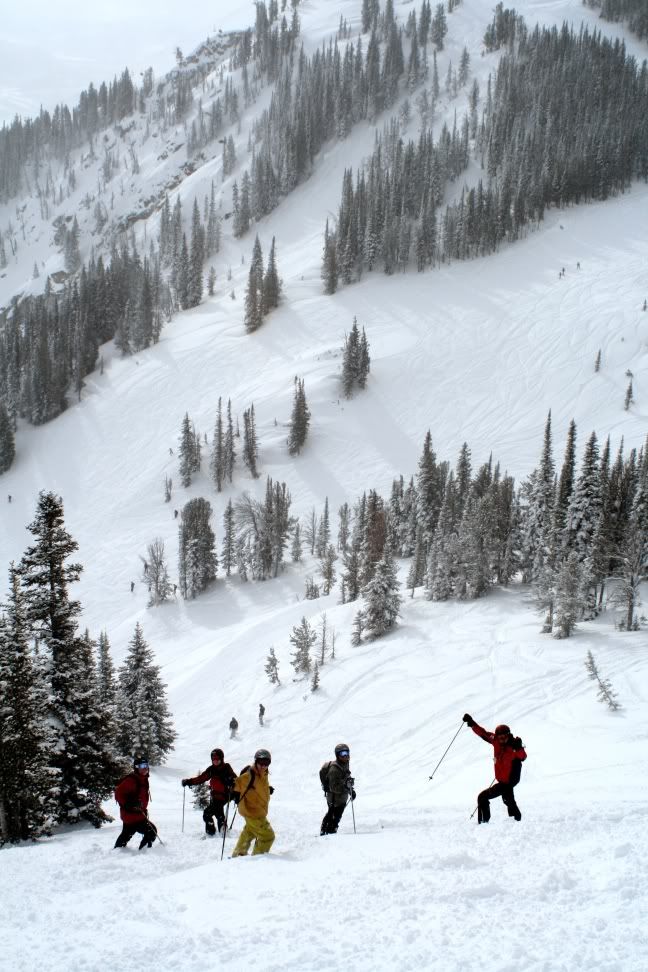 Fun stuff.
I'm getting tired of skiing powder, by the way. It's a good thing I'm on my way to Ooootaw in the next couple of days. It never snows there, I've heard.