fanny pack slippage - Page 2
249 Posts. Joined 1/2004
Location: East of some, west of others
offline
591 Posts. Joined 1/2007
Location: Seattle Washington
some of cascade tobaggans' pouches have a upper strap that conncts to a backpack like shoulder harness , its around 25 dollars
offline
944 Posts. Joined 7/2004
Location: San Carlos & Tahoe, California
If anyone is interested, I have a brand new Harper fanny pack that it turns out I can't use at my mountain. I bought it during OEC class and wrote my name inside it, but at our hill I need to carry a back pack because we need to have a shovel and probe with us almost all the time. I thought about keeping the fanny pack just as an organizer inside my pack, but it takes up too much space and is a waste. Harper sells the pack for $86ea (plus shipping). Make me an offer if interested. $60?
The Harper one has the part that contacts your back coated in some sort of rubberized stuff. It mostly keeps it from slipping down your butt. I wear a back protector most of the time. Because of that, I don't have much of a waist in the back and my butt doesn't have the usual bump where it starts to stick out from my back (I know I'm opening myself up to lots of jokes here). Even with that, the Harper mostly stays put. It does get pulled down if it snags on the back of the chair, but otherwise its great.
PM me if interested in buying the Harper. I suppose I could list it in the For Sale section, but its not the big of a deal to me.
Here's what it looks like: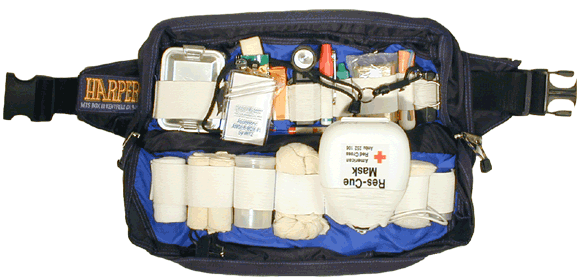 Details on the pack
HERE.
You can't see it in the above picture, but there's another compartment below that big one that holds either 3-4 large cravats, or a LOT of avy cord or web strapping.