Fellow Bears:
Just back home but suffice it to say it has been a very satisfying trip. Had a bluebird day on Jan. 23 with leftovers from the last power day. Skied Mineral Basis and the trees all around and found some soft snow.
Jan 24 skied Alta in a snow shower and the last two hours where epic. Skied everywhere and even hike for a few of my turn. Catherines was knee deep by the afternoon.
But the name event was on Jan 25. hooked up with Lonnie and BushwackerinPA. We skied the Bird with BushwackerinPA showing us the goods. We start the day with a warm up run down Wilbere Bowl. We were the first in and Bush picked the line. He hit hard and fast making great turn. I looked deep maybe knee deep so I jump in skiing straight down the fall line feeling pretty good about myself when I showed everyone how I got my nickname. I took a digger or, as Bushwackin said later a lunch, it was the hardest fall he has seen anyone take and describe the fall as a double tomahawk. Well I shook it off and put it all up as an experience. We then spent the rest of the morning dropping line through the tree and traversed to some great drops. BushwackerinPA and Lonnie were great hosts and took it easy on us and both guys are great skiers. I was an epic day.
But a picture is worth a thousand words so here we go:
This off of a traverse in from Bananas (Tiger Tail/Thunder Bowl Area)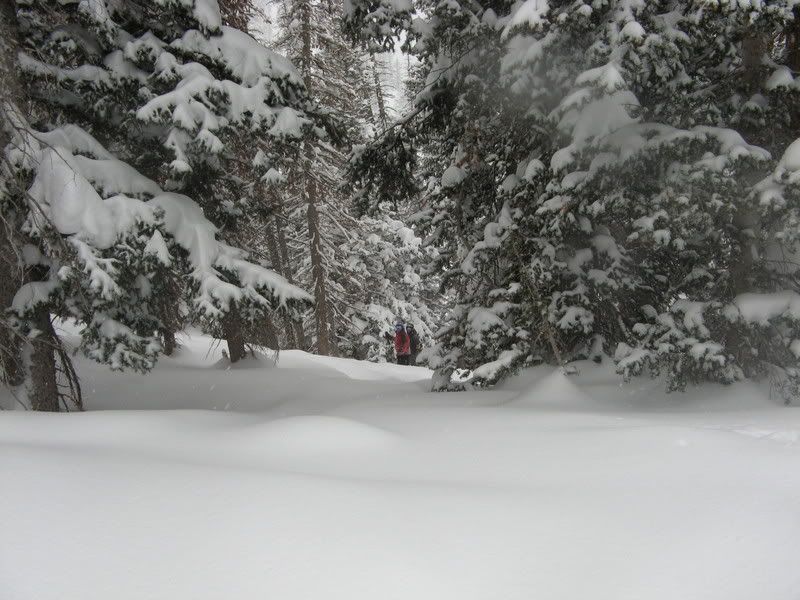 BushwackinPA Gettin' Some
Lonnie gettin the flow on: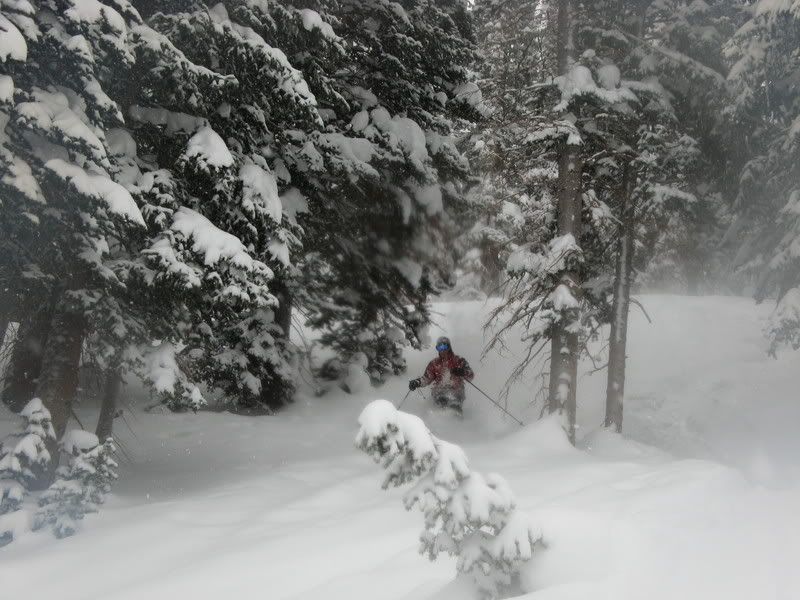 I had my moments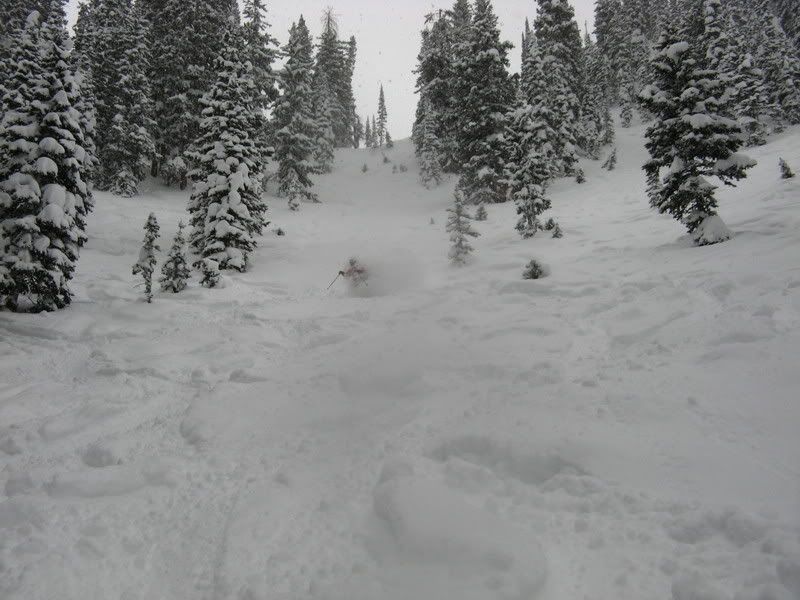 My bud on a snowboard who hung on and battled the traverses but got the goods:
It was a great trip and I still have some images to up load of the bluebird left overs day we had on Jan. 28.
Thanks to BushwackinPA and Lonnie again. Just two of the best reasons to be a member of this community.
Ed (at home with a perma-grin)