And I do mean FOLLOWING.
Edie Thys is a former US Ski Team downhiller and is also a contributing writer for Ski magazine. She was on the team at roughly the same time as my business partner, Andy Chambers, who was also a downhiller.
Edie was in Jackson for "research" (tough job!) about an article that will run in Ski next year, so she and Andy made a few turns together. I've skied with Edie a few times in the past, including several years ago when she was about five months pregnant. She's just an incredibly fluid - and FAST - skier.
So anyway, I got invited to go with them this morning. I shouldn't say that I actually skied WITH them, because basically all I did was follow billowing wisps of snow down the hill. It was a real treat, though, to watch them having fun as old teammates.
Here are a few shots. They were playing cat-and-mouse.
Coming...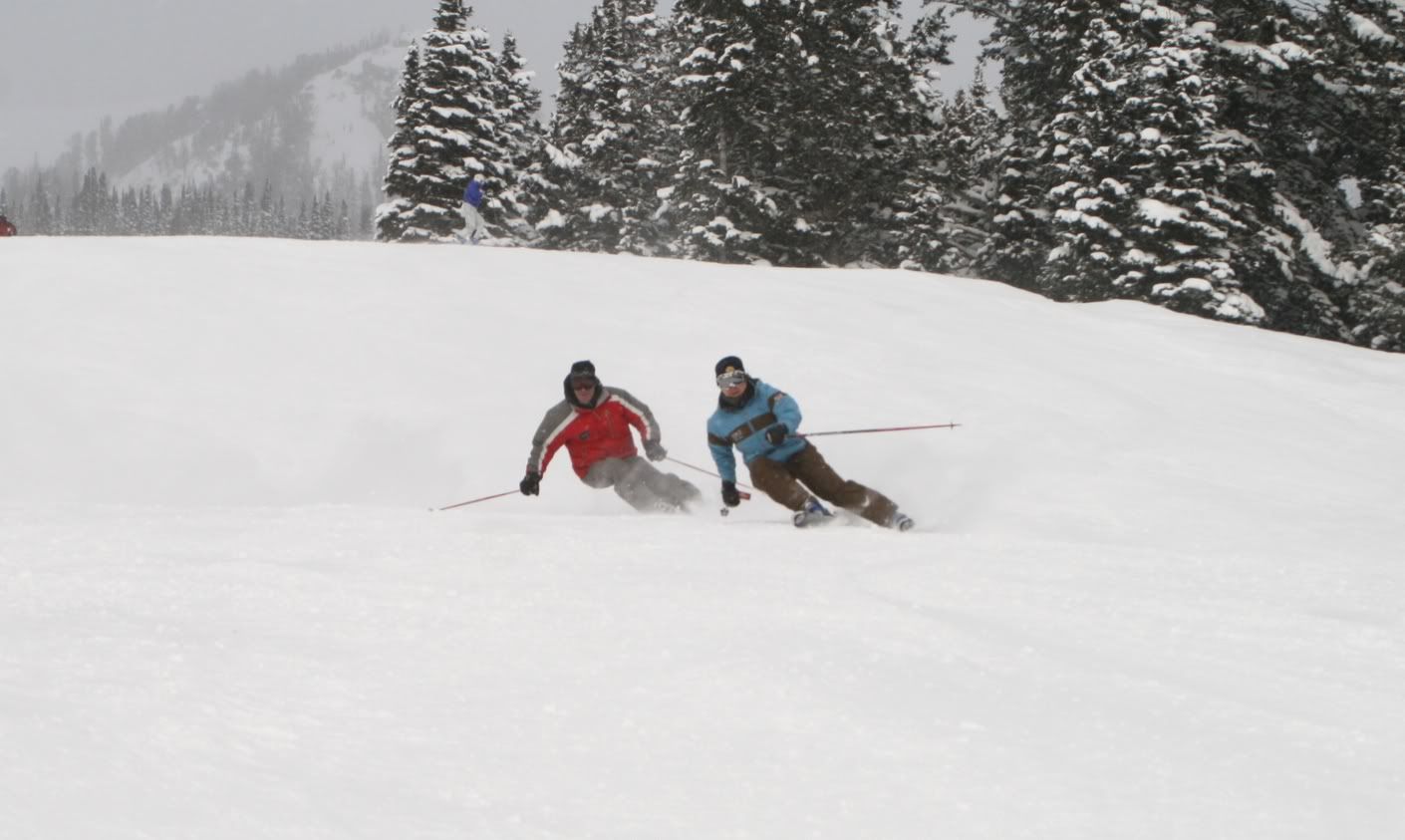 Going...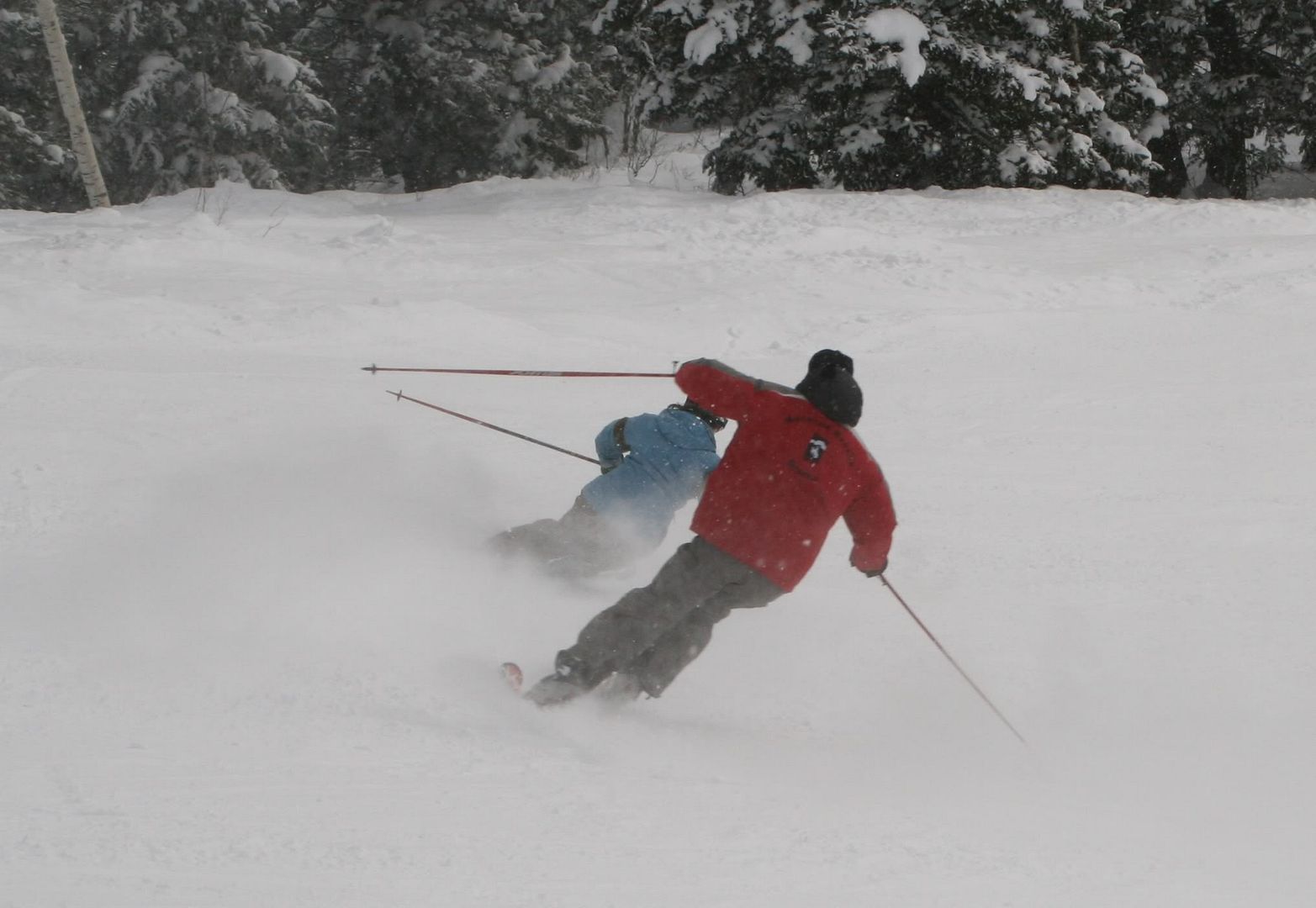 Now Andy's in the lead...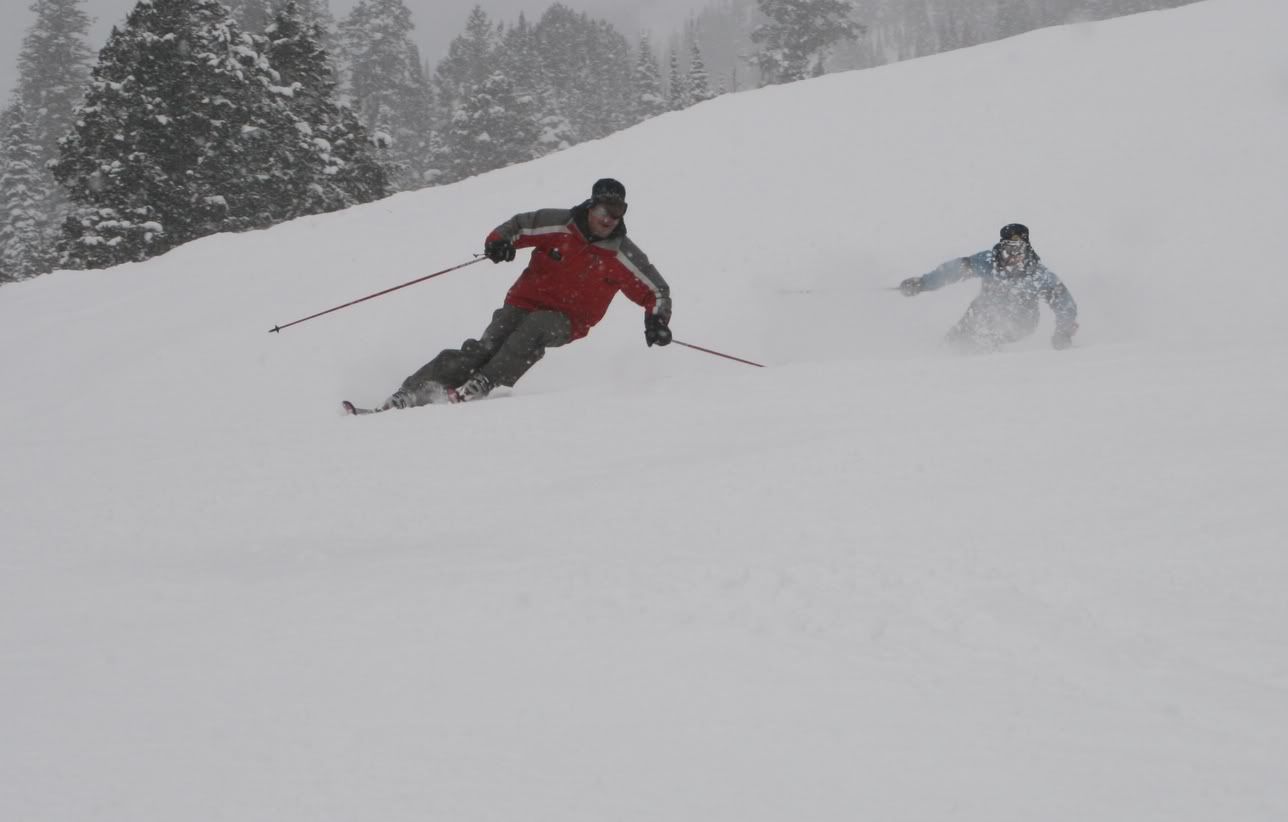 Look close. She's right on his tracks...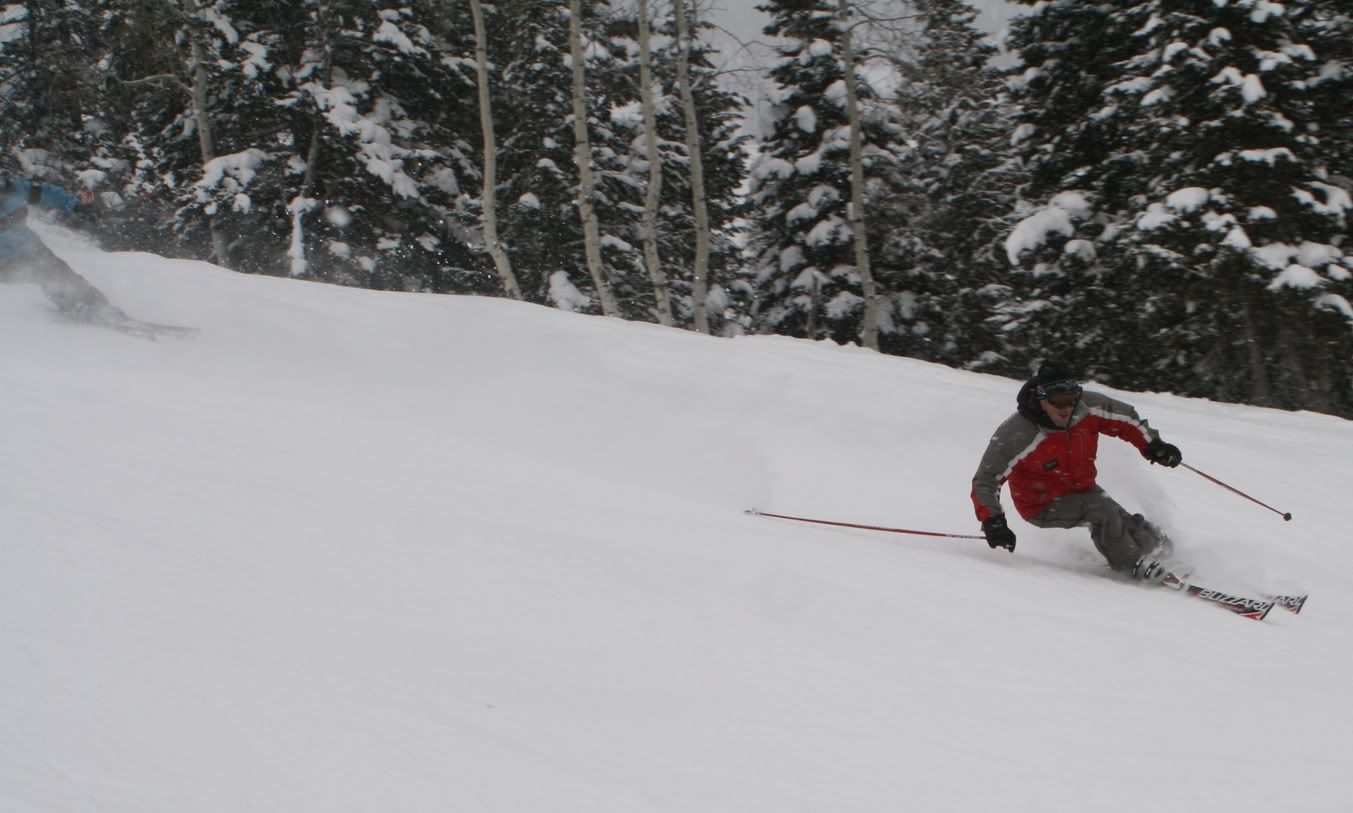 Very educational stuff for me. I wish I'd had a video camera.
Wow.