It did not suck.
Here's a view of Corbet's Couloir from the top of the Bridger Gondola this morning:
And here's a view looking south from the top of the ski resort. Our destination is the second ridgeline from the front of this photo. We're headed for Pinedale Bowl, which is just this side of that ridgeline.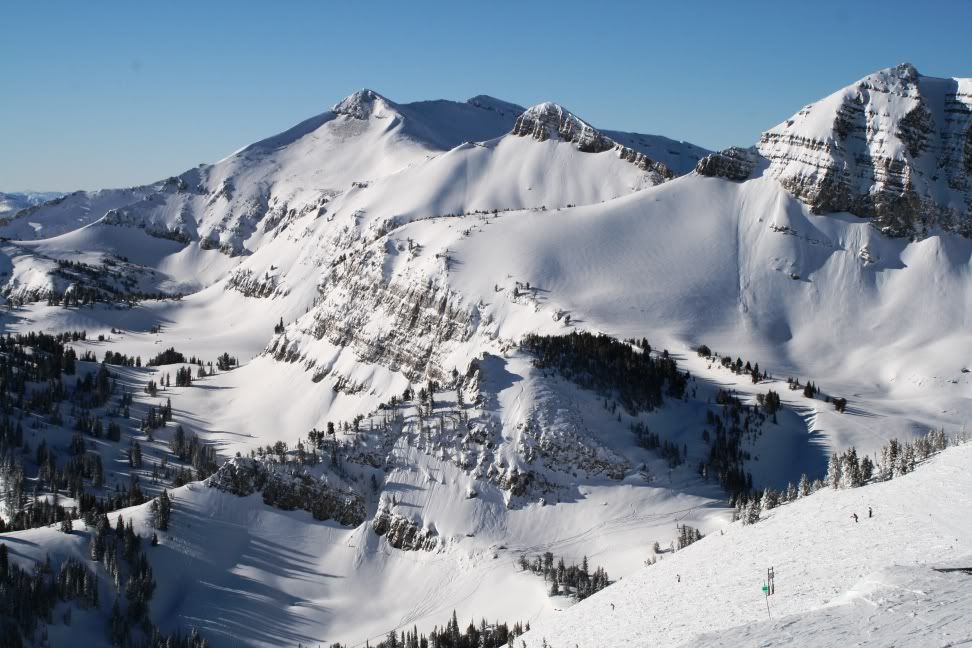 Kind of an interesting little sidenote to the photo above is that there are two lines on the nearest ridgeline that were skied just before this photo was taken. The fairly obvious couloir in that lower cliff band is called Fat Bastard. The less obvious rocky face to the right of Fat Bastard is called Cowboys and Indians (don't ask me). Both were skied shortly before we got there and both had what looks like small sluffs from this far away.
To put a little perspective into that photo, here's a blowup. Fat Bastard on the left and Cowboys and Indians on the right:
So here's what we found when we got to base of Cowboys and Indians. Pretty good-sized debris pile from that little sluff and nice ski tracks coming out from where the snow deposited. It would have been quite interesting to watch that skier put down those tracks, I think.
: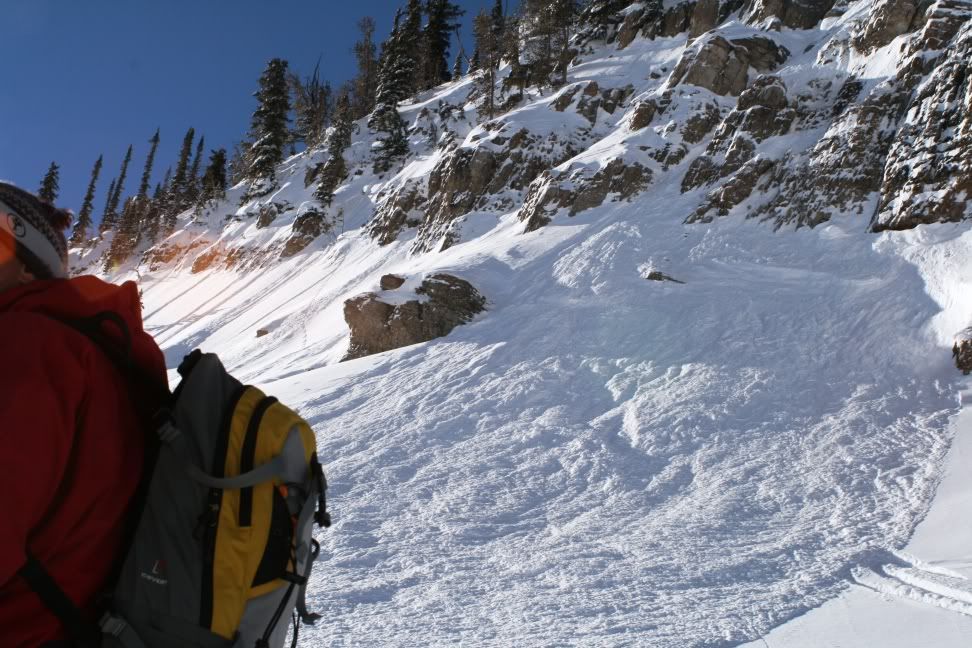 And this is a photo of Rendezvous Peak (three peaks south of the top of our ski resort). The fairly obvious left-center couloir coming down through that cliff band is called Patty's Couloir. I was part of the party that named it because we skied it on St. Patrick's Day about 25 years ago.
But the point of this trip was not to sightsee. We came here for the skiing. Here's a fun little sequence of Bill in Pinedale Canyon. Coming out of the trees and dropping into his line: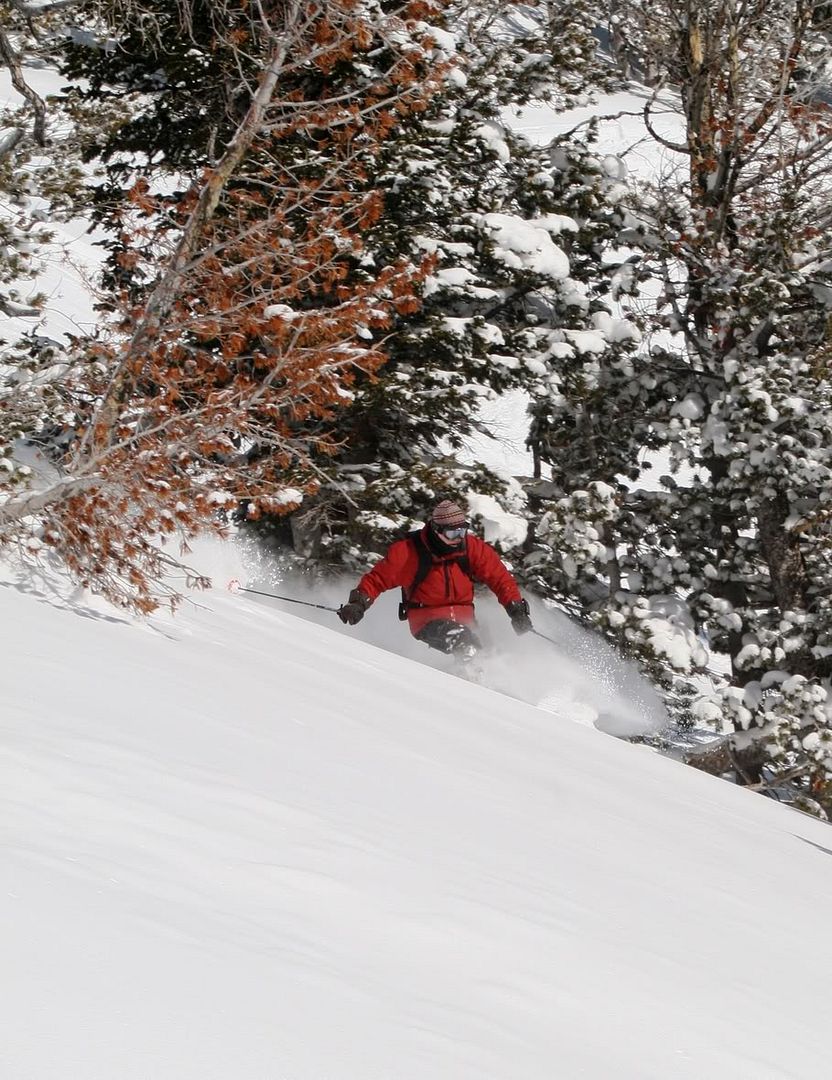 Aaaaaoooooooogah. Down scope. Dive the boat!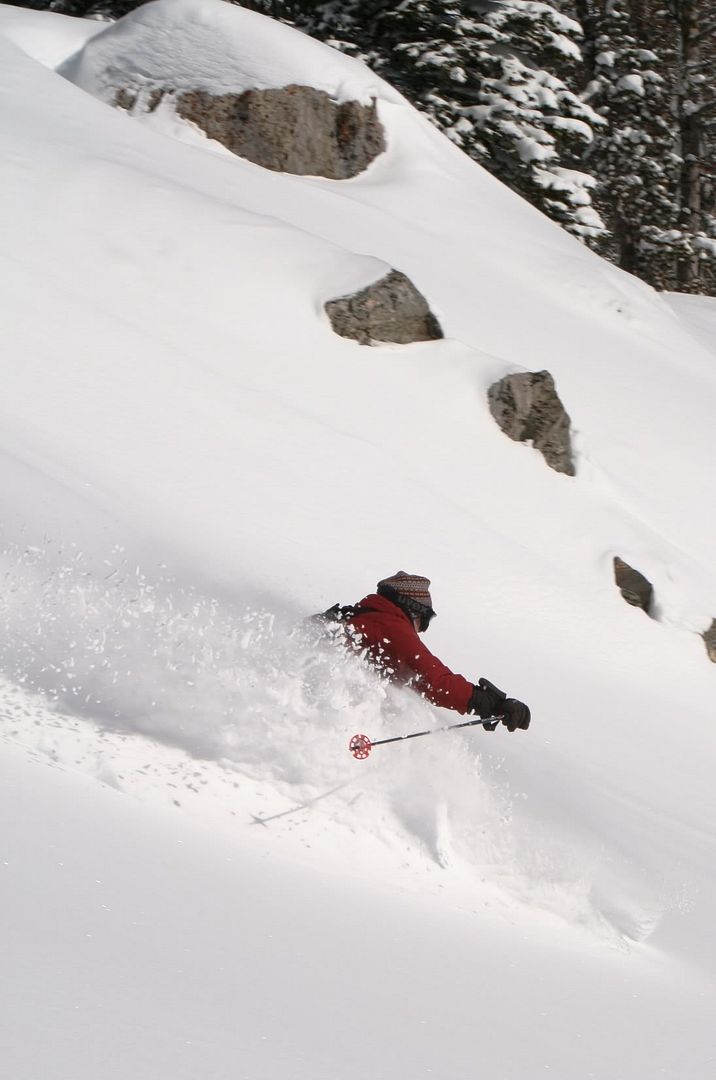 Submersion: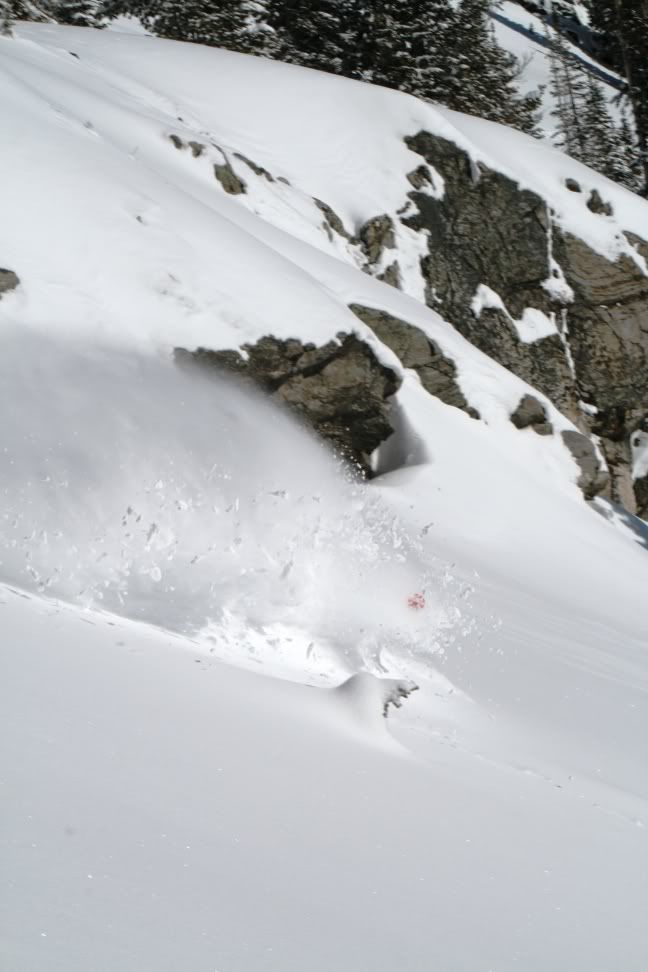 And resurfacing: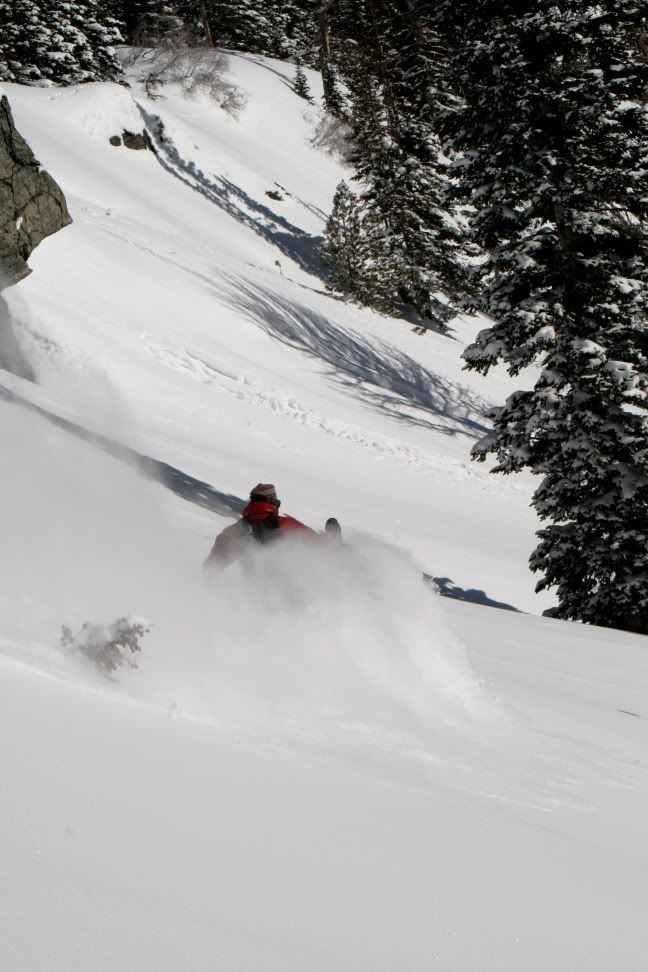 I might add that the guy in these photos celebrated his 70th birthday a few months ago.
More to come. On the next post, there are actually photos of me skiing.