Mini being the operative term.
Finndog (on the injured, semi-reserve list), his two non-Epic friends Gary (also on the injured, semi-reserve list) and Alice, and LivingProof are all in Jackson Hole for the week. We hooked up and skied some absolutely heavenly groomers yesterday.
It was one of those mornings when we had a solid cloud layer covering the lower 1,500 feet of the valley with bright blue skies above. All that new snow we've had in the last 15 days was groomed to absolute PERFECTION on all of the main runs. Which was nice because with half of the team nursing injuries, we were looking for the softest, smooooooothest snow around.
Here's a group shot near the bottom of Rendezvous Bowl. Left to right, me, Gary, Alice, FinnDog, and LivingProof: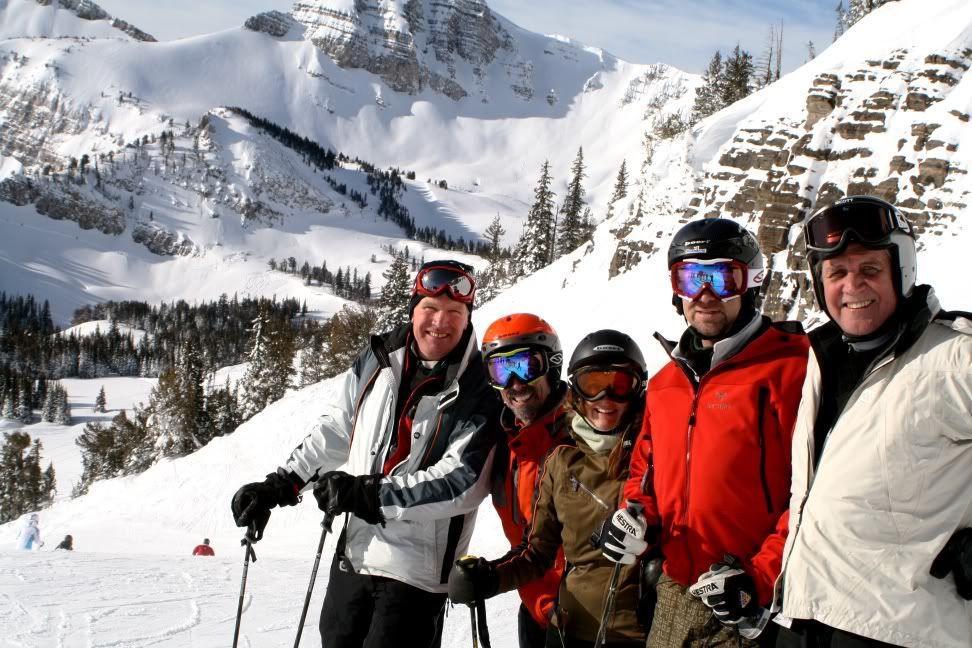 Here's the group along the edge of Cheyenne Bowl. Note the solid cloud layer below:
Here's LivingProof in the act of provin' it: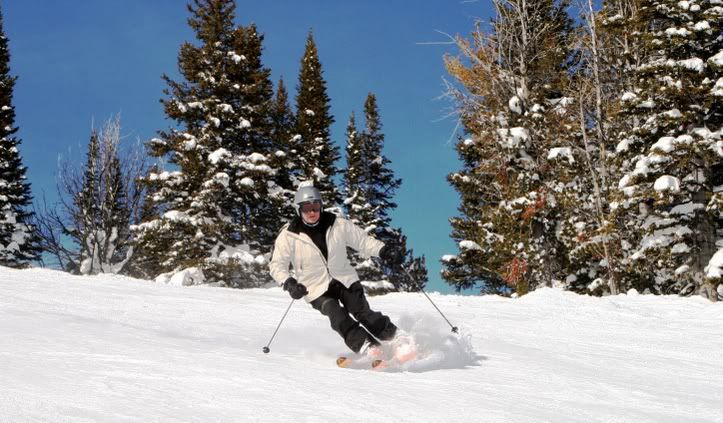 And here's Gary. He's carrying no poles because underneath the left arm of that jacket is a major cast protecting a recently-surgeried arm: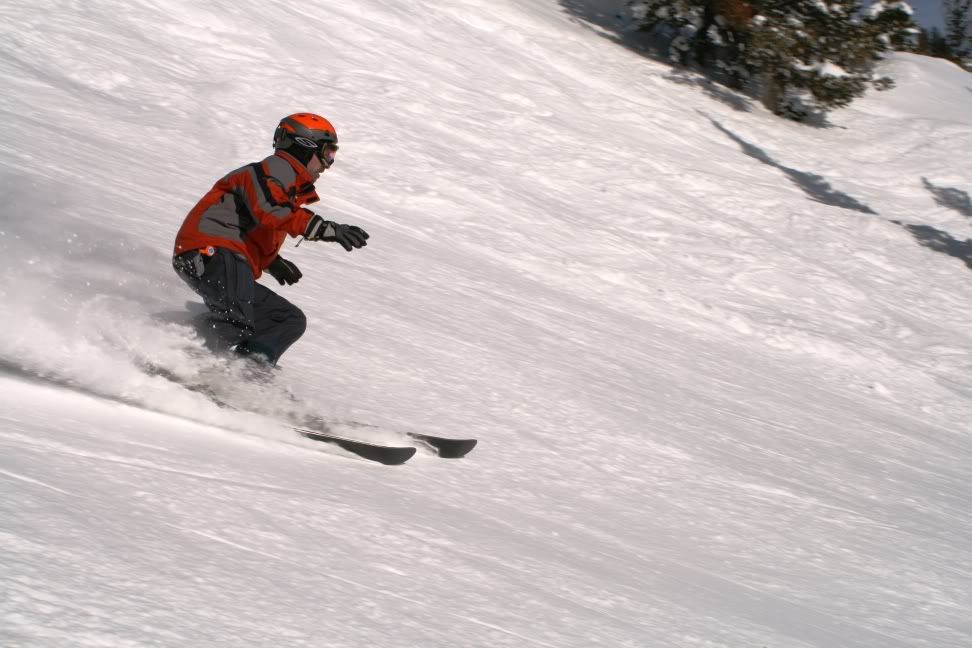 And here's Alice stylin' down Rendezvous Trail:
FinnDog nursing a seriously pulled thigh/groin/abdominal muscle group. Grittin' his teeth but also happy that JH grooms things so smoothly: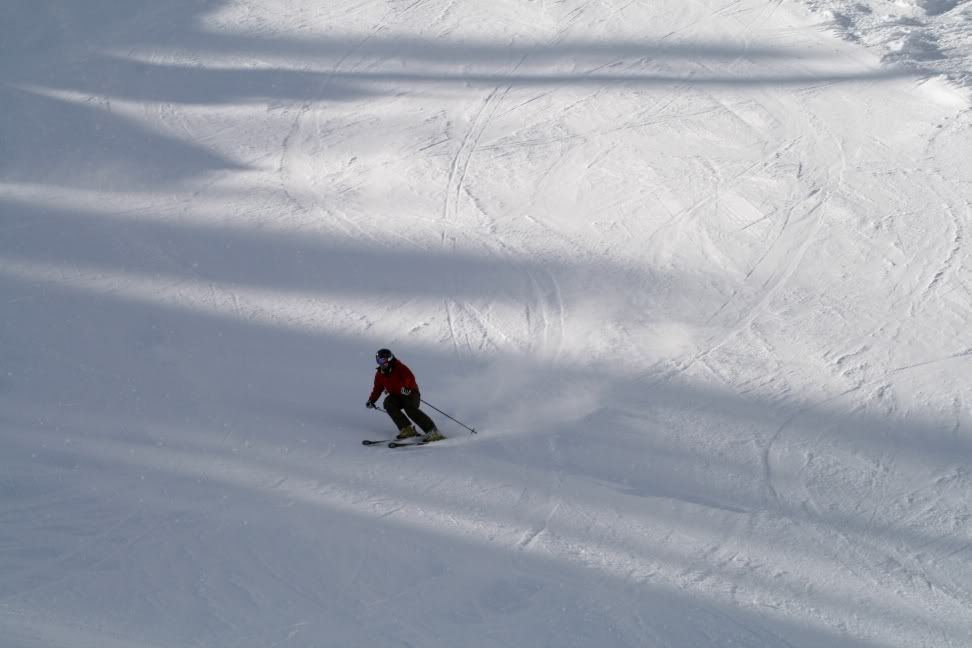 FinnDog and LivingProof cruising Upper Amphitheater: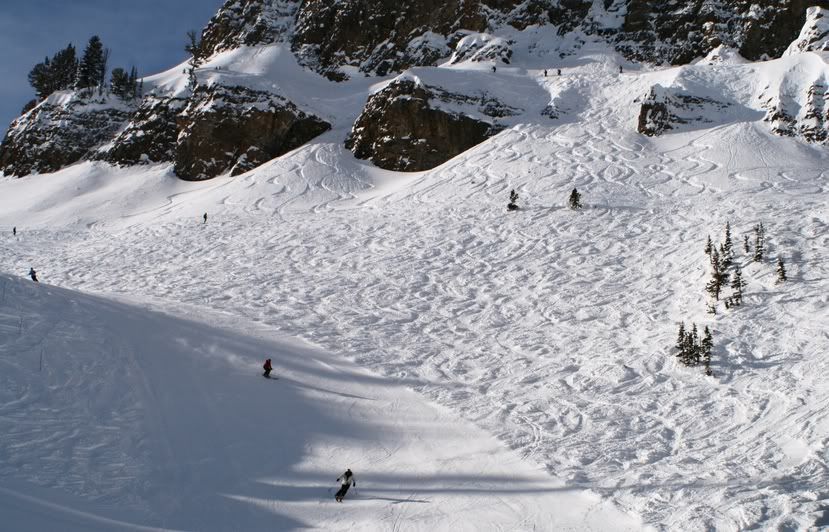 And finally... FinnDog, Gary, and Alice on the Sublette Chair: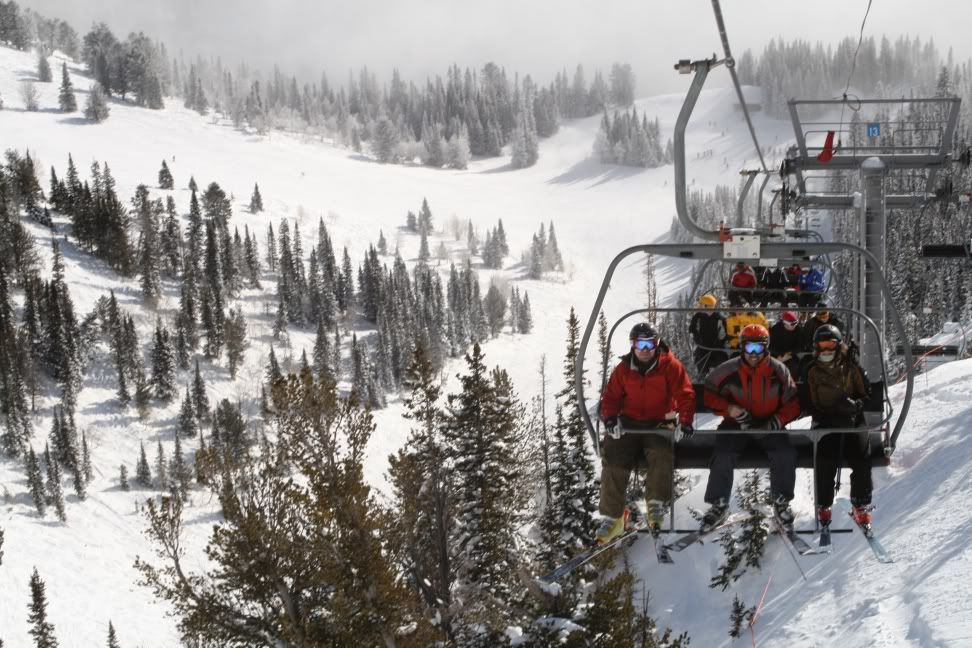 Thanks, you guys. It was a beautiful day.