Anyone who landed in Vail 1/12 knows the story…what makes Vail,
VAIL...
Sinking into Sun Down Bowl; I'm almost too excited to move. I got over it quickly
: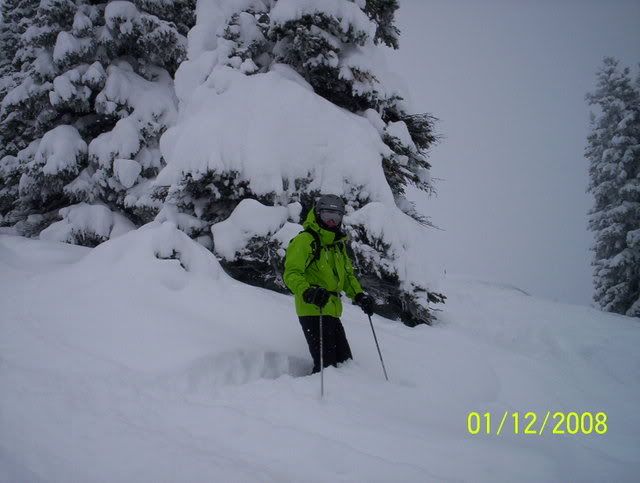 The background on this next
10:30 AM
shot demonstrates the enormity of Vail
:. I think you can spy only a couple of folks in this pic off in the distance even though the parking was full-up at 9:30 with a Gondola wait time of over an hour including an instructor saying he had not seen such traffic volume in some time. However, once you figure out how to work Vail front to back, you can minimize chair waits (yes even 5) and crack open fresh all day: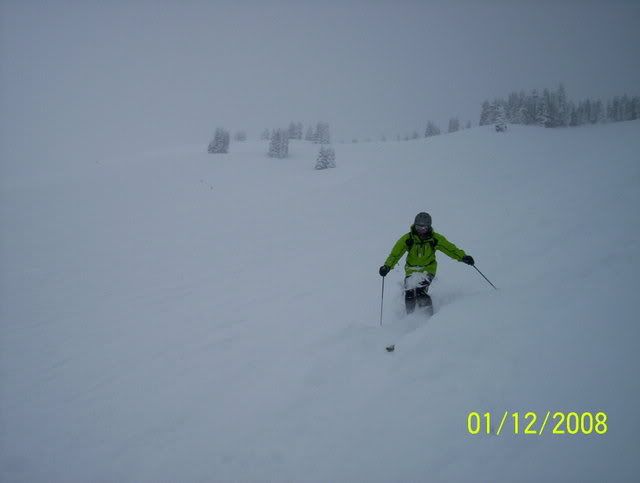 Betsy sets up for her adventure in the clouds: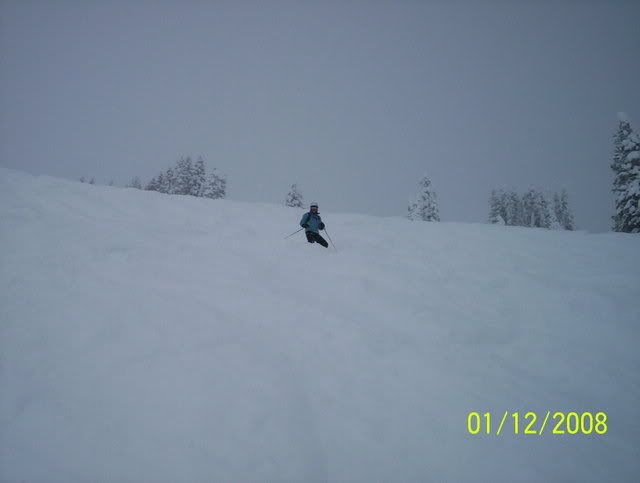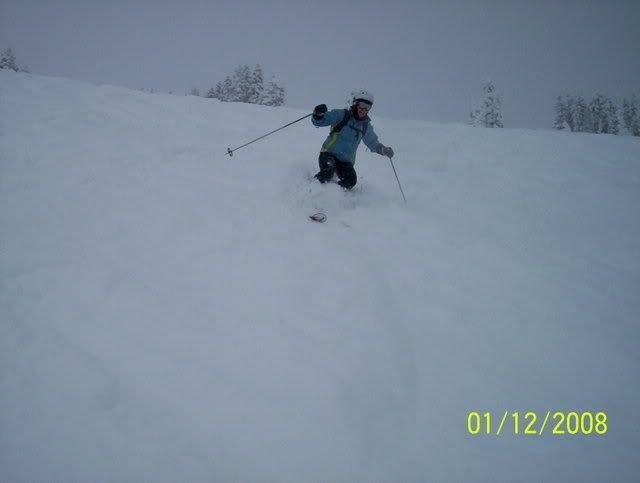 Betsy's stoked:
Looking good over on Highline: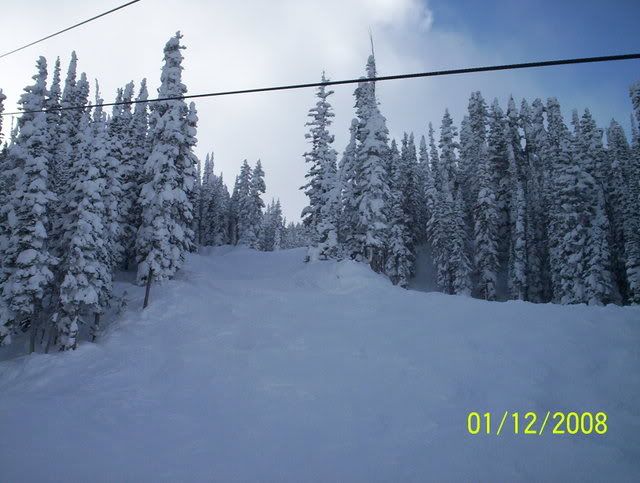 Love the snow pine…a great Vail look:
North Rim 'huck' heaven:
Betsy finds more soft; Over Yonder later in the day:
Northwoods at
3PM
…time to work our way out: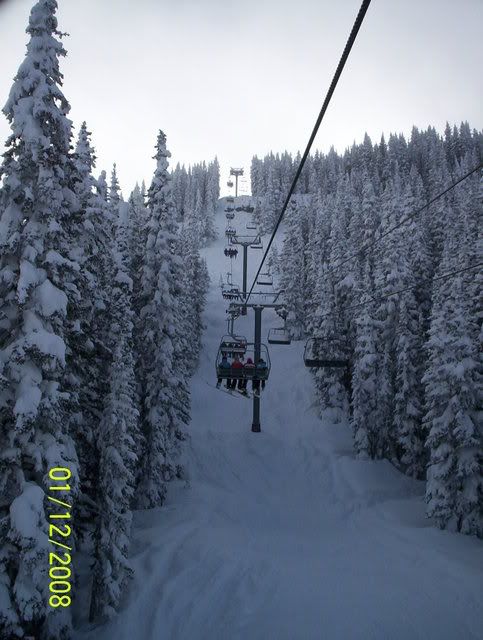 ...Onto Loveland

the next day which held a surprise [including our camera date stamp which did not roll forward] sighting of a special tree skier.





The finest tree skier I have ever seen, period. I have yet to find anyone who can jump in at full speed without knowing the layout and make the kind of lightning quick tight turns as he can…any guess who?:



Uncle Louie…
:.
Enjoying a warm up at the Loveland hut, Betsy, me, Tsavo and UL
. Good friends, snow, turns and a bright and crisp day…nothing better. Thanks all for a great day skiing