Well, we've had something like 60" of snow in the last week. People were beginning to wonder if the sun would ever come out today.
Harkin Banks and family traveled over from the Targhee side of the Tetons for a little r&r at Jackson Hole. They picked a good day.
Here's what the early-morning sunlight looked like as I was driving to Teton Village: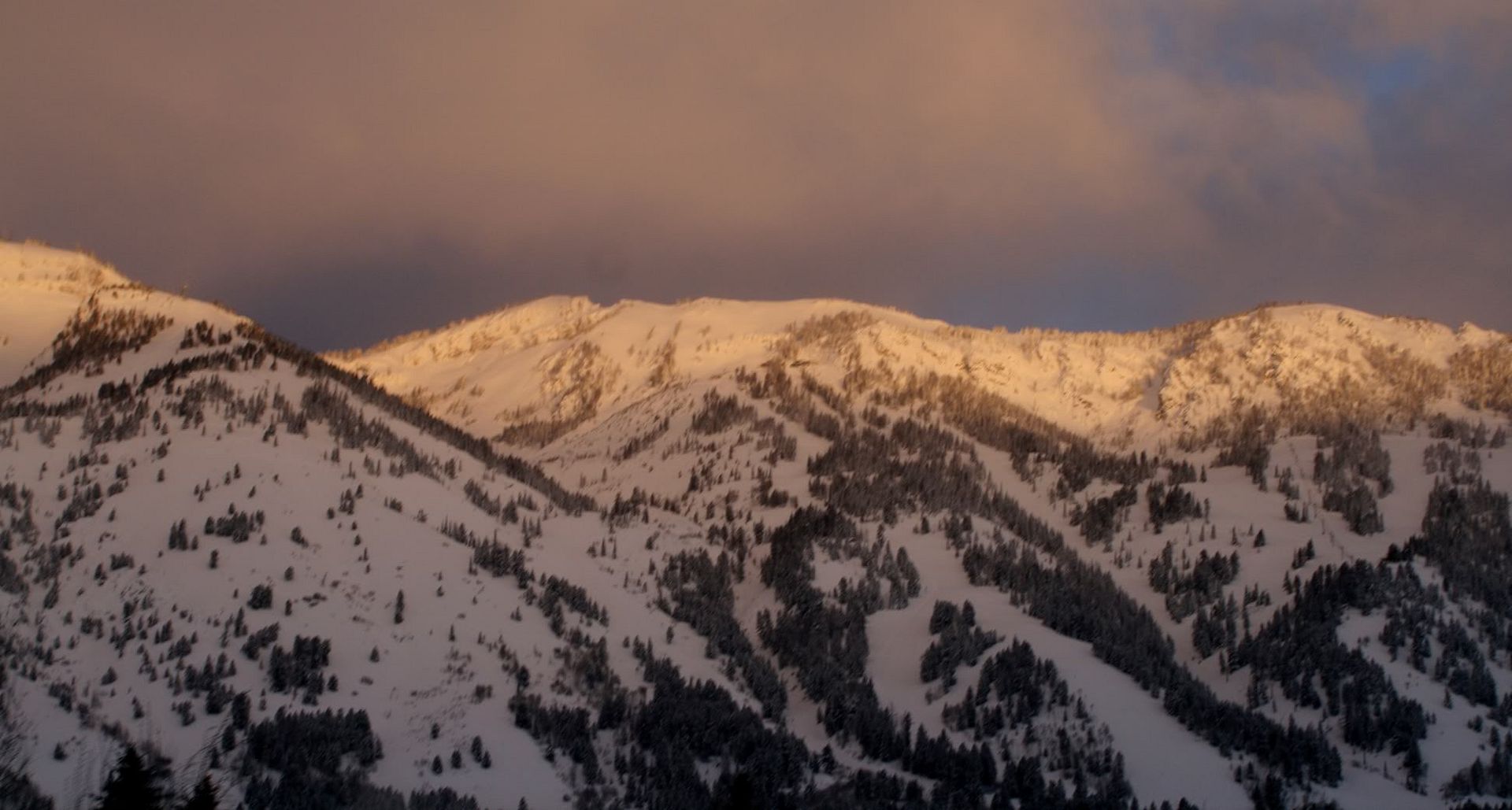 Here's what upper Sublette Ridge looked like from about the fourth chair up for the morning:
Upper East Ridge of Rendezvous Bowl:
Rendezvous Bowl like it's rarely seen (only a few tracks):
And here's Harkin enjoying the morning on a run called Cascade: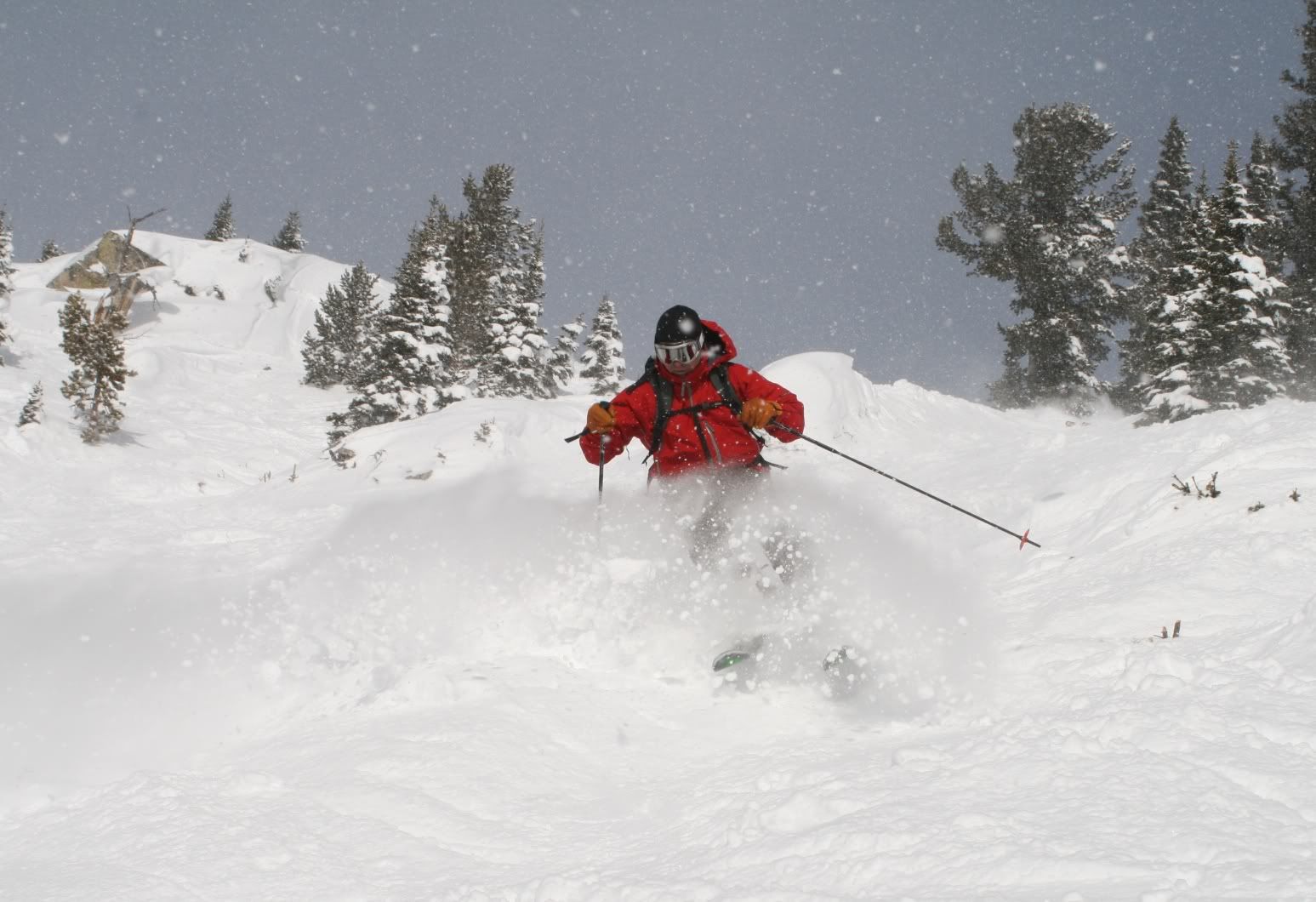 Harkin brought along Mrs. Harkin, son Harkin Jr., and young daughter Harkin Juniorette. We had a great time running around the mountain searching out untracked, semi-tracked, and soft bumps.
I was blown away when Juniorette, bouncing down Lower Sublette Ridge through powder that was knee-deep on me and practically waist-deep on her, suddenly changed directions and blew straight through a narrow little untracked space between two spruce trees. Now, there's a kid who's being raised properly.
Harkin, I've got a pretty cool photo of her and you on Cascade but I don't want to post it without your permission. I also want to mail you a cd because I got some pretty good family shots. If you'll pm me your address, I'll get it off to you.
Anyway, it was a pretty fun trip.