I've been living in my van and skiing at a few resorts around Colorado for the last month, but decided it was about time to get into the backcountry.
I cant hike up anymore so jumped onto a CatSkiing trip at Vail Pass with the Vail Powder Guides and had a blast. It's the first time I've been off piste and in deep stuff and it was awesome.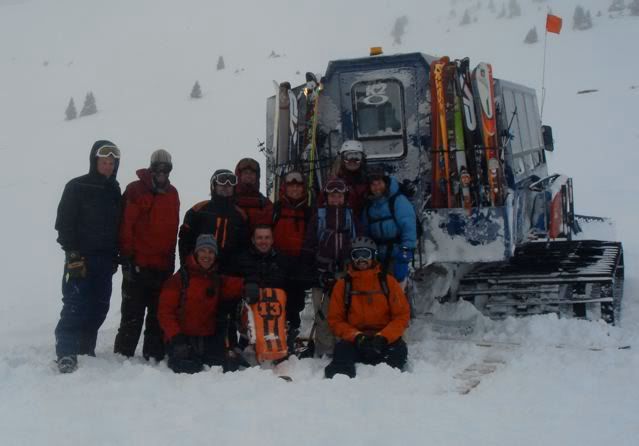 I've been skiing at Winter park for the last week or so but drove down to Vail Pass the night before and parked up to get some sleep before the big day.
This was my view as I shut the van door to go to sleep.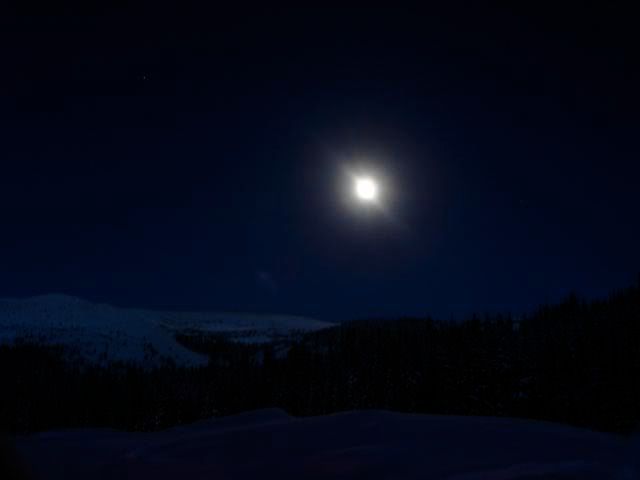 And this is what greeted me at 0730 this morning when I opened the door to get rid of the stench of my own farts.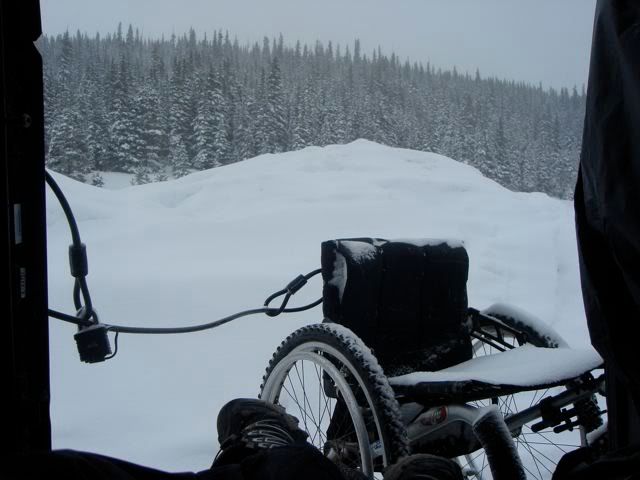 I leave the wheelchair outside at night to save on room in the back of the van. I lock it up just incase anyone wants to be a funny ****** and move it away or something.
A big day called for a big breakfast: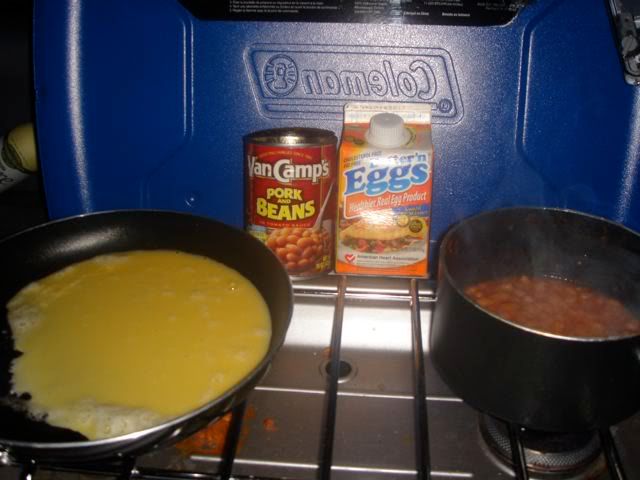 I decided to go with eggs and beans, I figured that in the case of an avi I could form a protective barrier of methane and then light it to free myself in some kind of explosive recovery technique.
I'll never take being in places like this for granted:
On to the skiing:
Massive thanks to the guys for being willing to take me on the hill when they had no previous experience with sitskiers. Most operations would of been put off and made up an excuse about not being accessible or something, but Ben and Jenna were up for it and everything worked out great.
The main obstacle of getting in and out of the Cat was solved by a trusty plank of wood acting as a ramp.
I strapped on a K2 Seth for the day, my first time on a fat ski.
Everyone gets ready for the first run of the day after being dropped of by the Cat.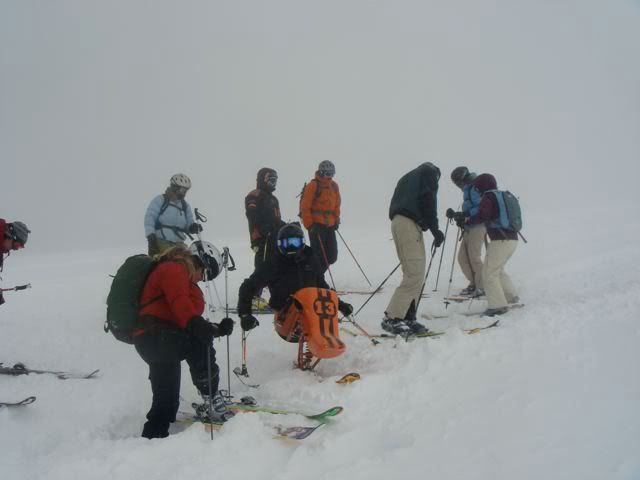 It took a few turns to get used to sitting back on the ski and trying to ski without the outriggers. My first couple of turns were crap as I would instinctively put the outrigger down only for them to get caught in the powder and cause me to wipe out. In the end I had to basically ski with them pretty much in the air and balance on just the ski.
I started off trying to make turns at too slow a speed and would just sink into the powder. This is my version of a snow angel.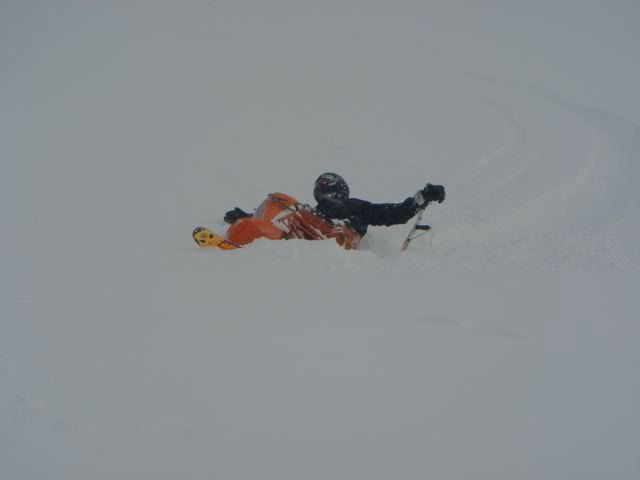 Luckily the guides were at hand to dig me out whenever I got stuck. Thanks.
After the first run I got it dialed in and started having a blast though: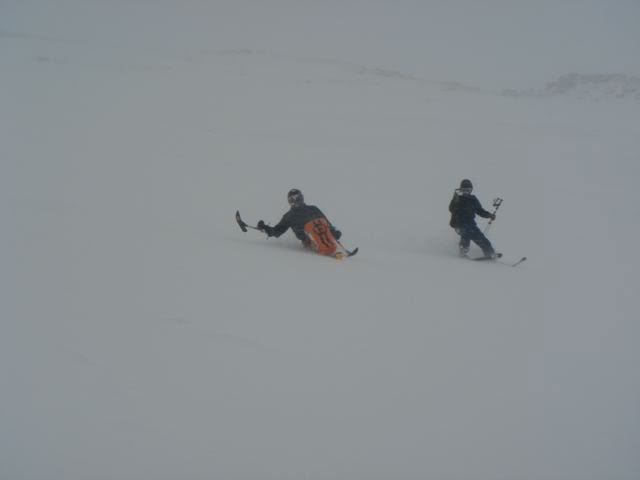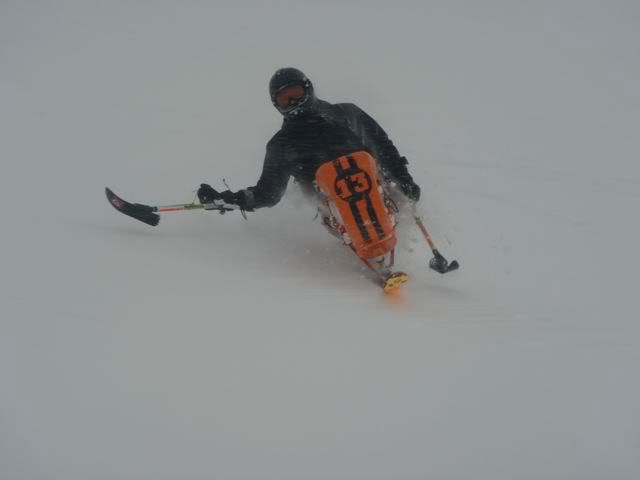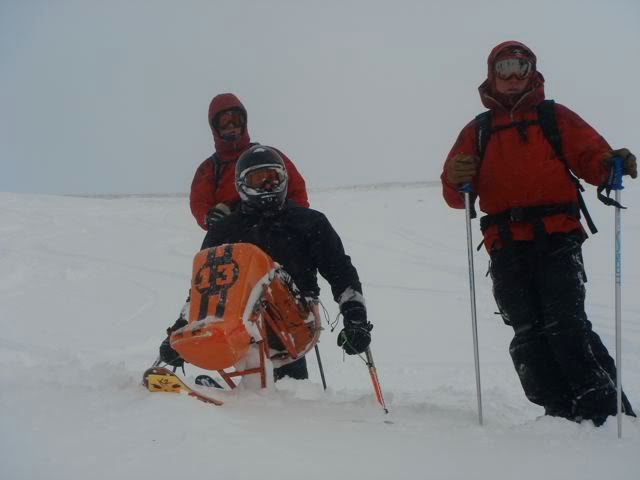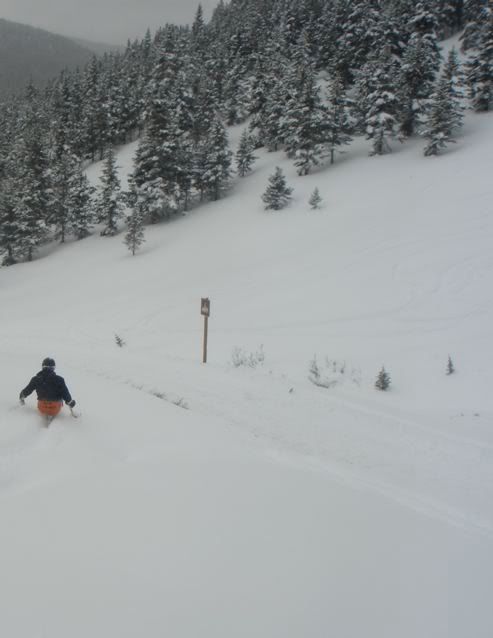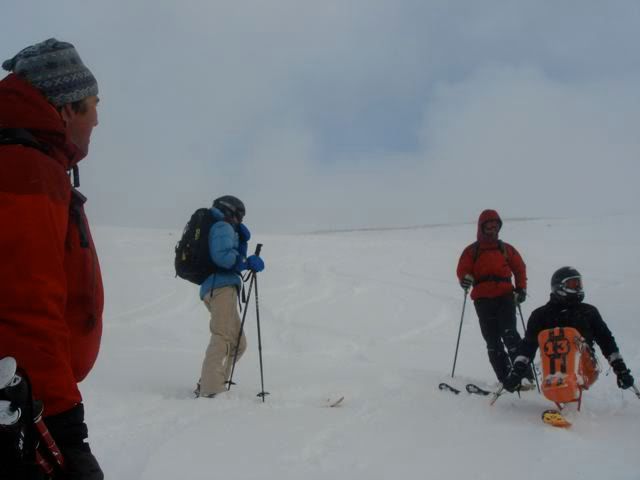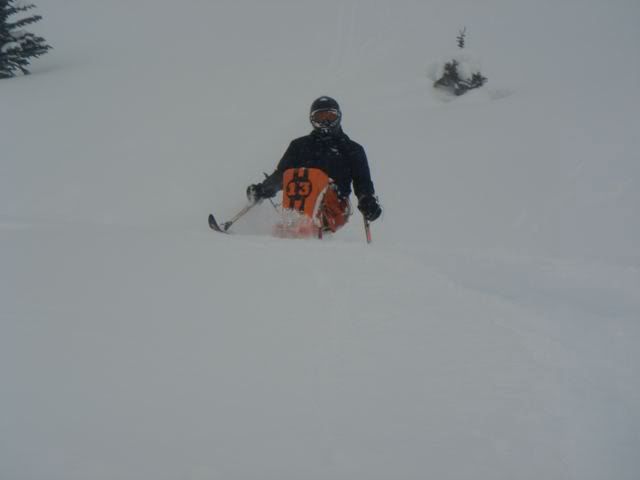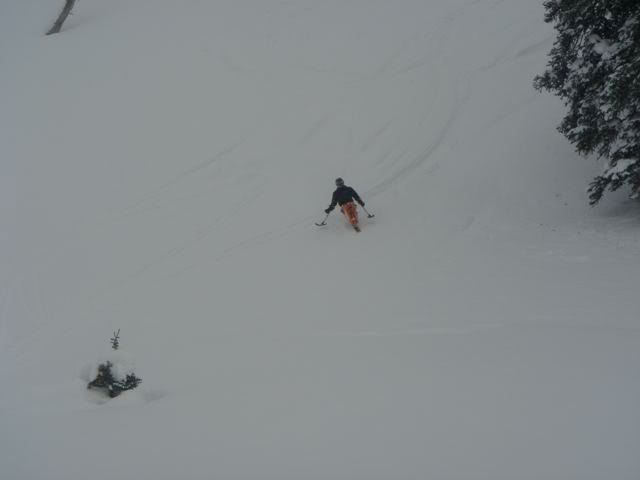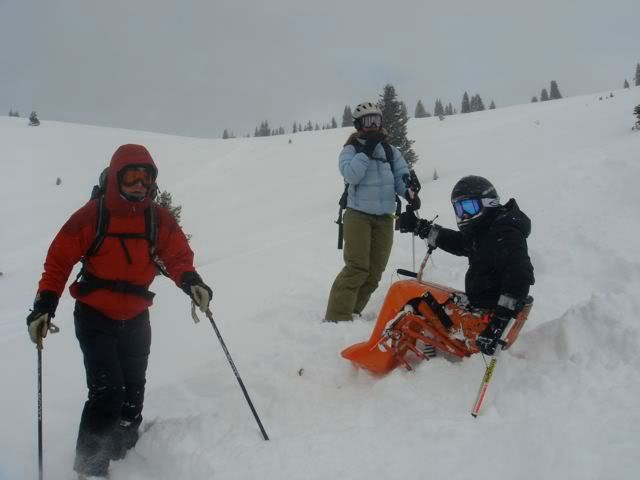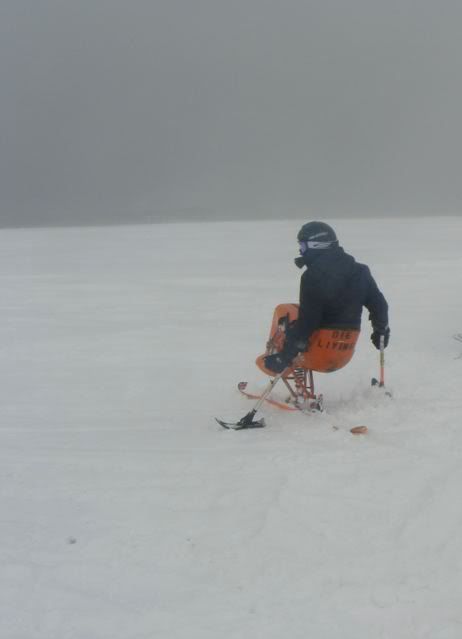 Gratuious powder skiing face shot:
Stoke level 10.
This is Ben. Ben let me ski for free, and then let me keep the K2 Seth at the end of the day.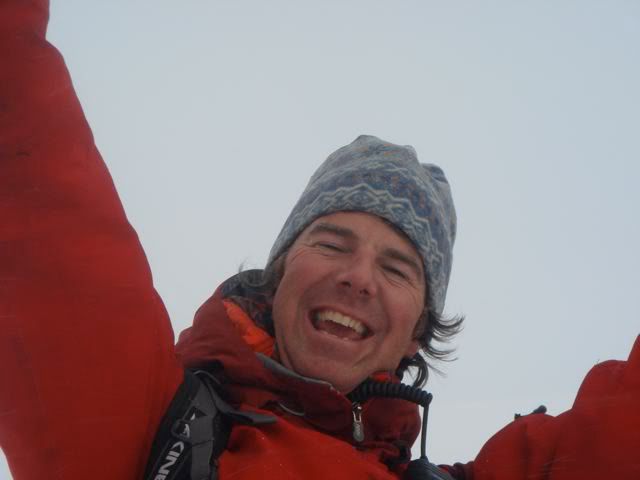 I like Ben.
Vail Powder Guides FTW.