Heading to A-Basin…what happens with traffic when you get the triple whammy; Avalanche control at the tunnel,
Loveland
pass closed with Hazmat trucks only allowed through the tunnel
::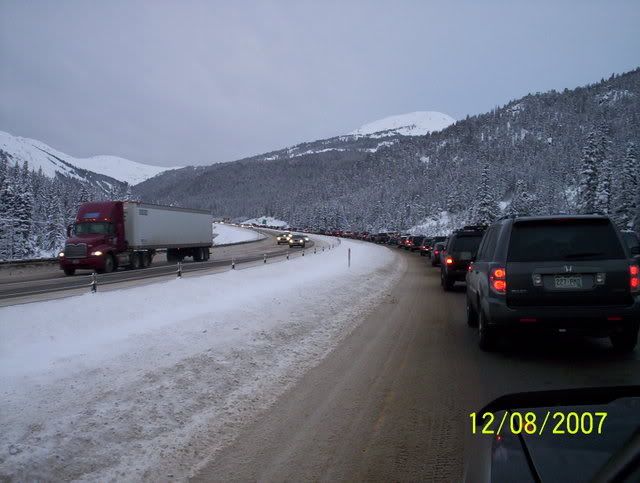 Old A-Frame welcoming skiers:
[Epic Bear] Mark, Betsy and I ready to ski powder: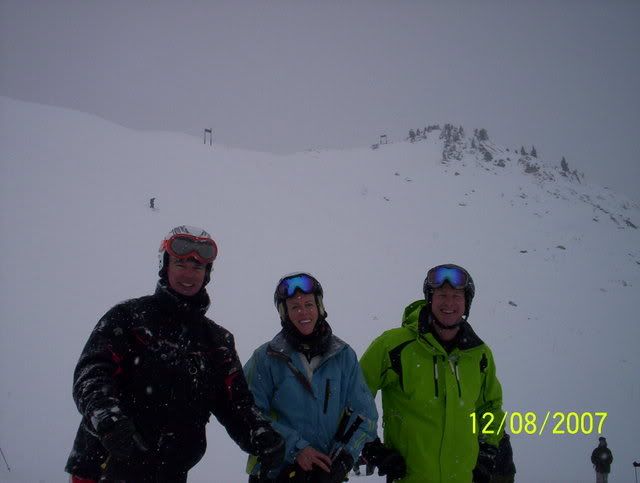 Mark and Betsy pose in front of the new Montezuma Bowl [odd
:] signage. We met Mark by complete chance taking Lenawee lift with him and found [surprise, suprise] that he is an epic bear. We shared some bear names in common that we have skied with. An amazing encounter as we now have a wonderful new friend. Great guy…an ace skier!: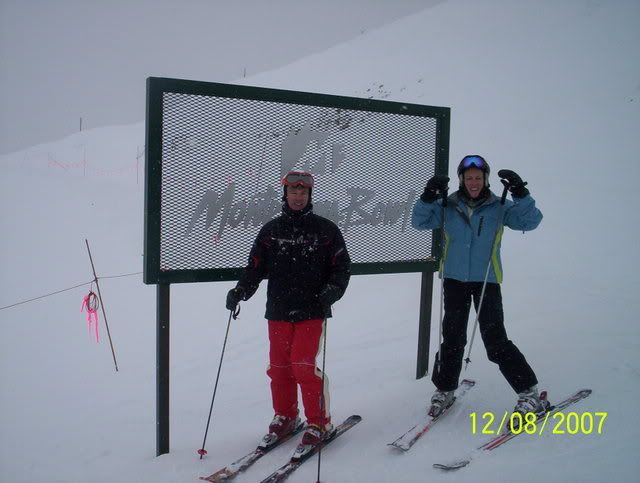 Betsy rips Falcon:
Mark busts a move…one of his many zip lines throughout the day
::
Finding my line…:
Not sure if this was Betsy or Mark…but the Pea Soup at times sure made you trust your technique; especially when you're not quite sure where the bottom is…
::
We noticed several folks searching for sticks; here I help a guy try to find his before the next spring thaw
::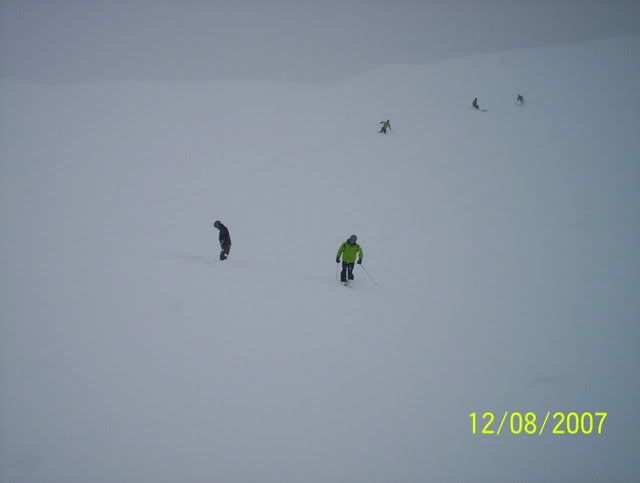 Betsy & Mark at
Black
Mountain
for a very fast refuel. [Katy…notice one of your stickers on Betsy's helmet
]:
I'm following Mark in our version of synchronized skiing…: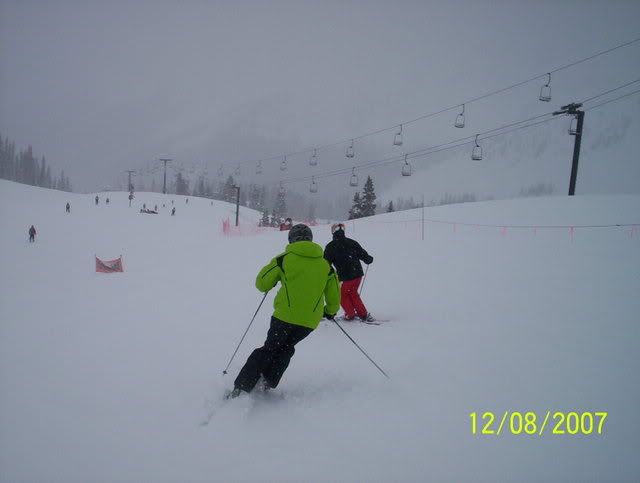 Hoping Zuma Quad opens soon…
::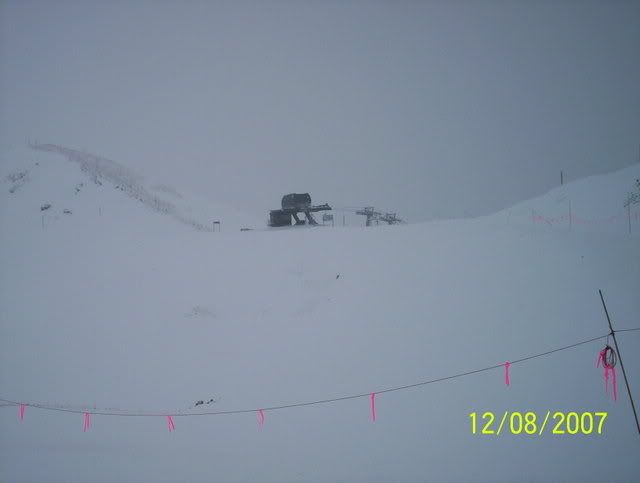 Yes, they both managed to avoid collision as they race below
Norway
lift
::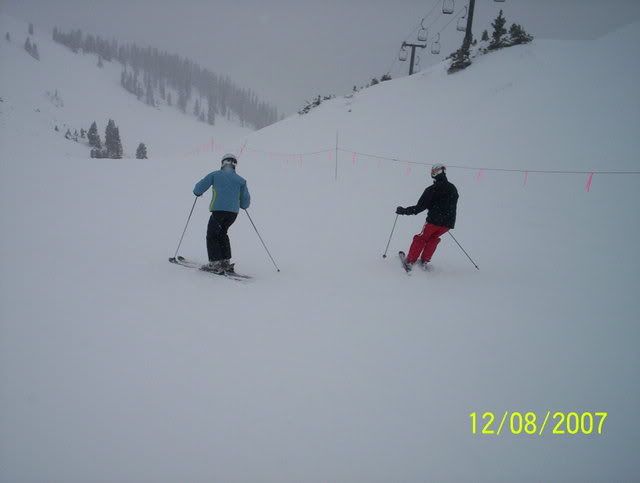 Exhibition lift at 2:PM. Not a bad line…: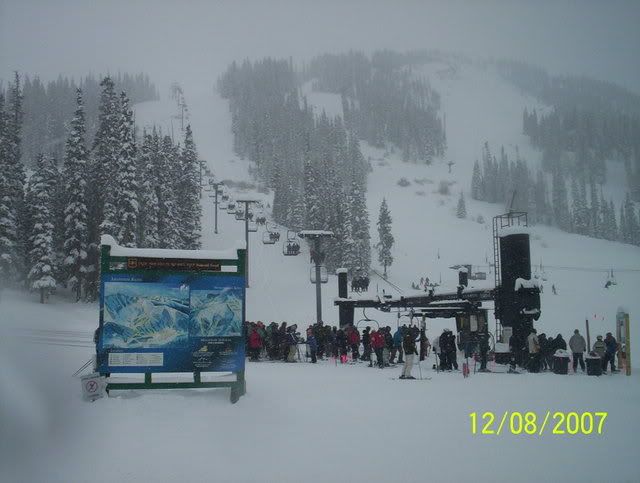 Mark and Betsy take a breather below Exhibition; skiing is hard work!
:
...Ending our day found Mark heading off to
DIA
and his return home after a week of skiing. Great meeting and skiing with you Mark
hope to see you and wife at LGC 4!: