Pre-ski review
...(will have on-snow report Monday Dec. 3)
Just unwrapped the Sterling Matterhorn (116 - 76 - 102 @ 174cm) from its velvet bag. John Mansell, owner of Sterling said they were "fresh" off the press...and I could tell....the varnish/laquer was still a little smelly!
First Impression (right out of the box):
Wow. It was like unwrapping a new Ebel or Breitling watch. I felt like I should have white gloves on. Very shiny surface, excellent workmanship and finish. (see pics below). Nice exotic wood inlay inside the titanal topsheet cavity. A real beauty. Everyone who saw them said "wow...beautiful."
Second Impression (hand flex and inspection):
This is not a fluffy "doctor-lawyer ski" (no hard feelings to the doctors and lawyers out there who love skiing...it's just a phrase...lighten up) for the fuzzy-boot sundeck lizards...this ski has a very nice hand-flex and dampening, with beef underfoot and substantial tail strength. This is a "skier's ski" with carving in its nature. I really, really wanted to try it on some fresh hardpack at speed. (first impression - it's not a backcountry powder ski or some gnarly crud-buster...this is mainly targeted for on-piste terrain of all types, but compliant enough to definitely handle nicely in the powder, cut-up crud and thicker stuff. I will bet this is a superb one-ski-quiver candidate.
Camber. Repeat - Camber. This ski has perhaps the highest camber I have seen in a ski recently. Check out the pics. That means this ski could be particularly touchy at the helm...let's reserve judgement until Monday's on-snow test...!
Third Impression (reflecting on the price):
Ok. These skis cost $3,000 usd.
: (remain calm). $3500 if you want the carbon poles and a really, really nice velvet-lined wooden box package (see the
Sterling website
for pics). A little mental adjustment is needed here. I don't expect this $3,000 ski to outperform some of the fine $1,000 racing skis on bulletproof surfaces, nor do I expect it to outperform powder skis in powder, big mountain skis on hard-core terrain, or some of the fine all-mountain skis already out there. I do expect it to be really, really good and perfectly suitable for a wide variety of terrain. I expect a very high degree of performance on all these surfaces and terrain...so much so I could live with it as my only ski. Tall order? Yes.
I talk myself into it this way:
A Jaguar or Mercedes automobile will probably not out-perform some of the excellent cars by Audi, Nissan, BWM...etc. but people love Jaguars, Mercedes, Alpha Romeos for the beautiful products they are. Sure, they perform really, really well, and are works of art to some people, but the fact is, premium products are about more than performance. They involve a degree of artistry, craftsmanship and elegance beyond the statistics of performance. That's what Sterling Skis is all about. Highest degree of quality materials and craftsmanship used to produce a very high-performance product. Not for everyone, but then again, John is only manufacturing 140 pairs this year...so the market is full of enough people to sell out the production run for 2007-2008.
Anyway...some pics....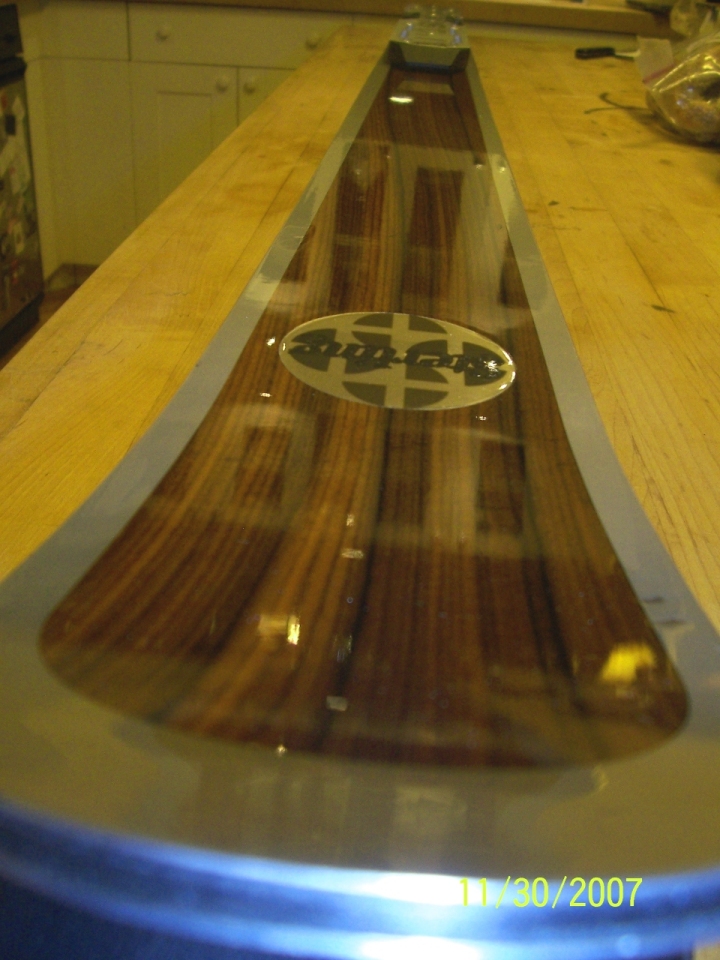 TIP-TO-TAIL View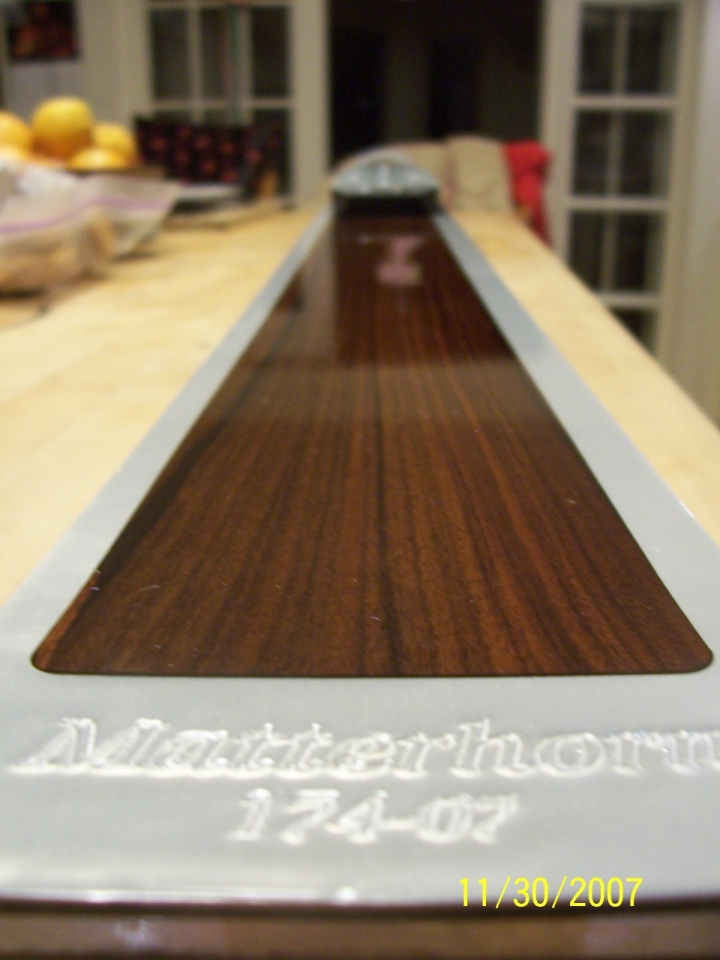 TAIL-TO-TIP View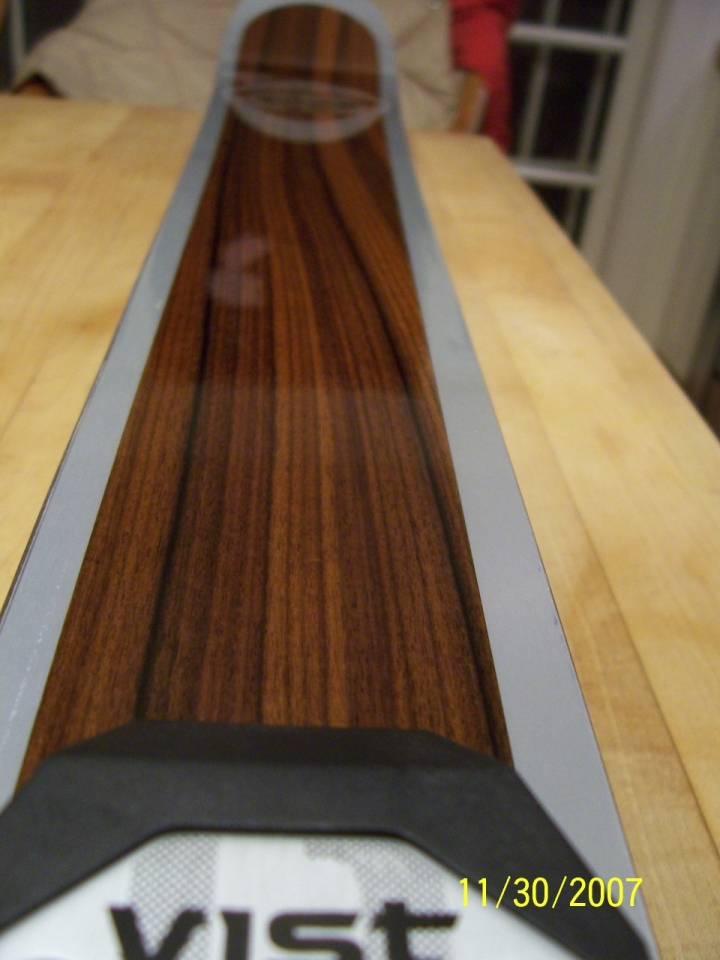 BINDING-TO-TIP View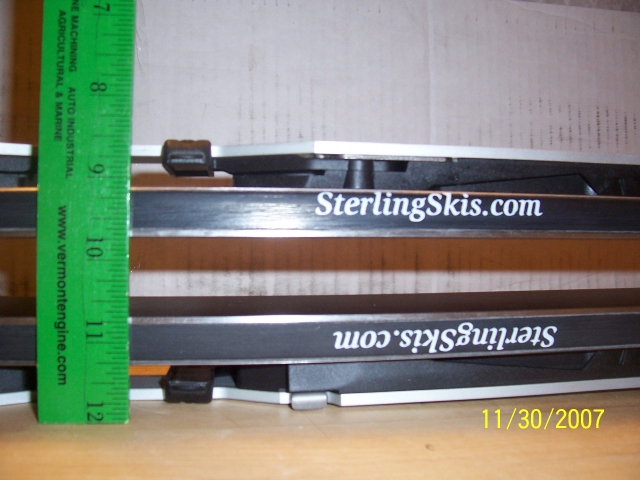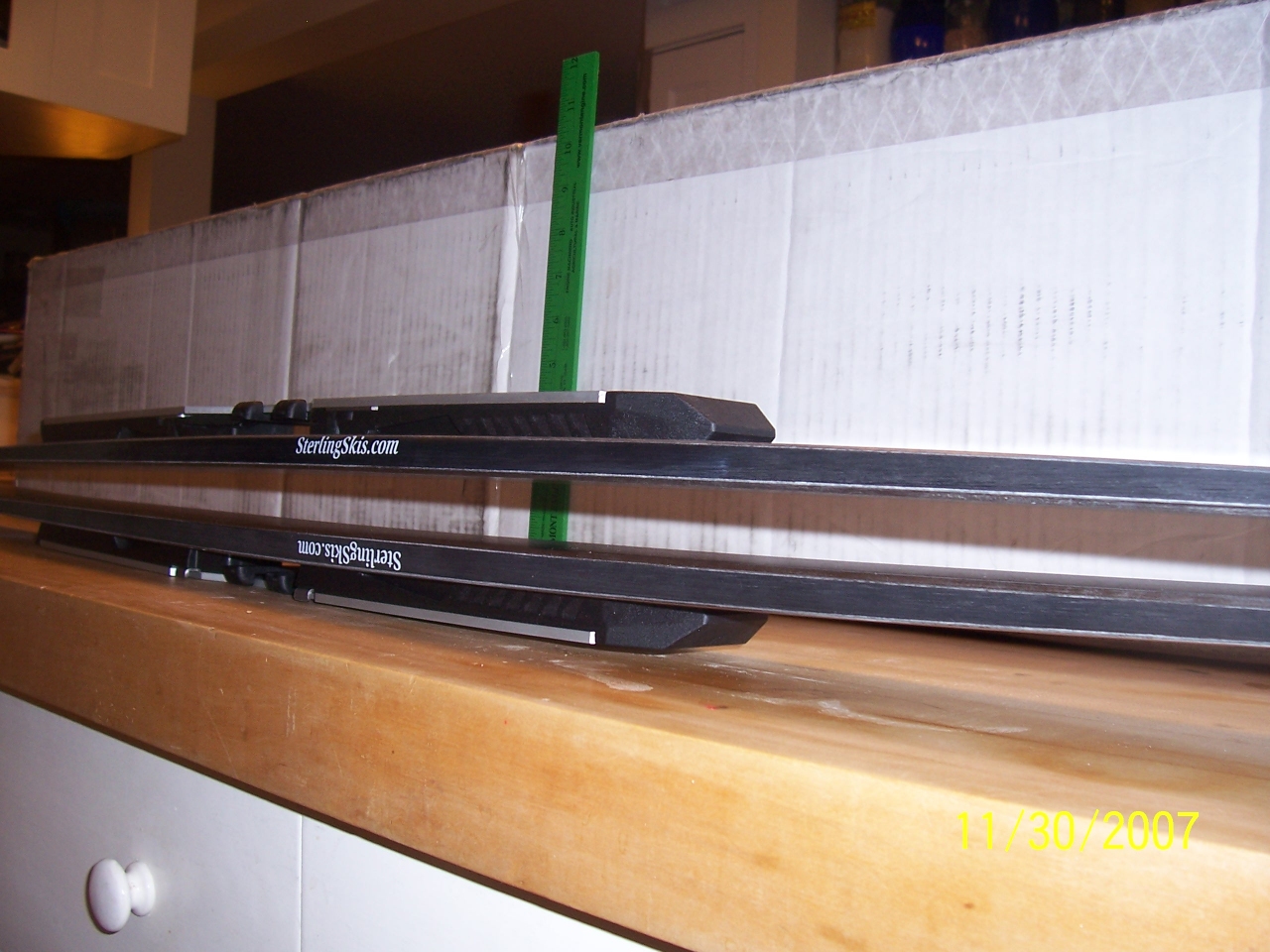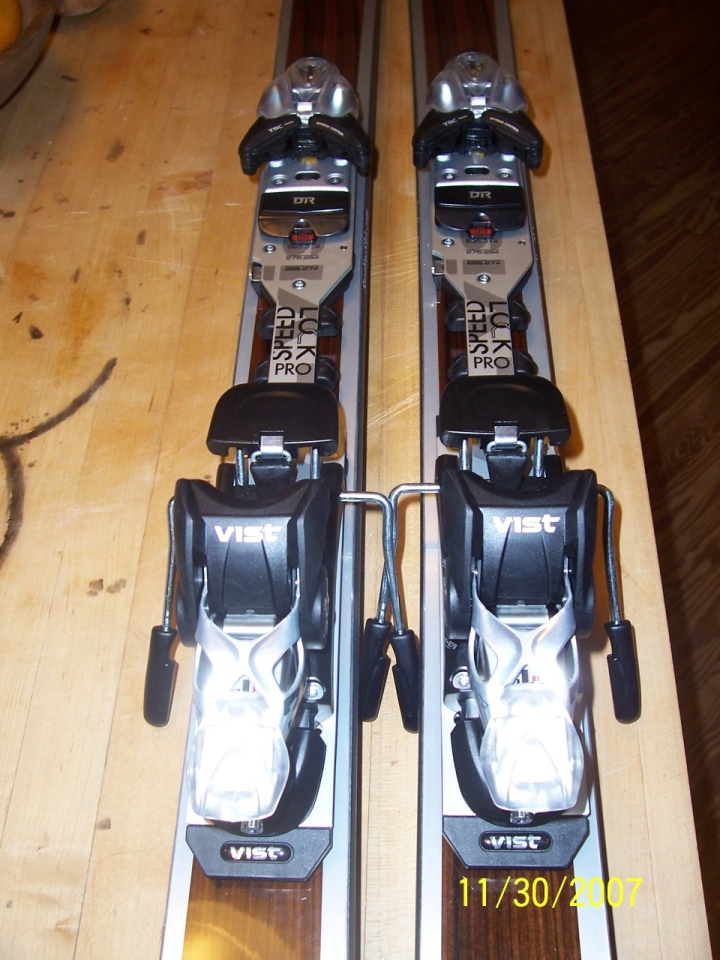 VIST BINDING HARDWARE
My on-snow report coming Monday Dec. 3! (anyone who has skied these...please add your experience...)