A quite large contingent from Jackson Hole journeyed over the pass today to hit Grand Targhee. They're reporting 13" of snow in the last 24 hours and it was good. Things are still a little thin in places and I did nick a rock or two, but overall it was VERY good skiing.
Here are some scenic shots of what it looked like...
Just above the base of the Dreamcatcher lift: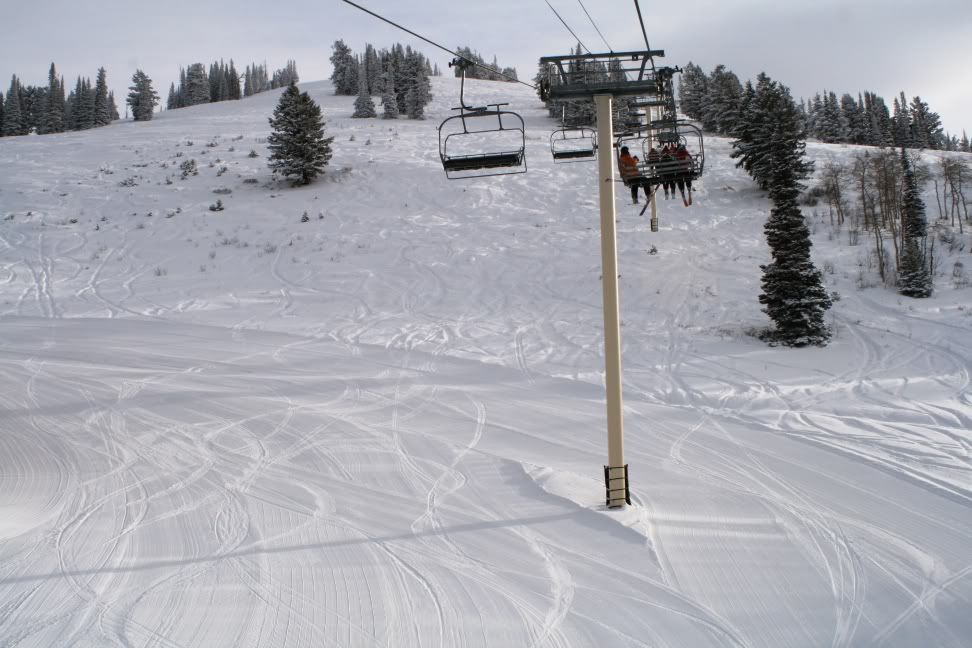 Mid-mountain: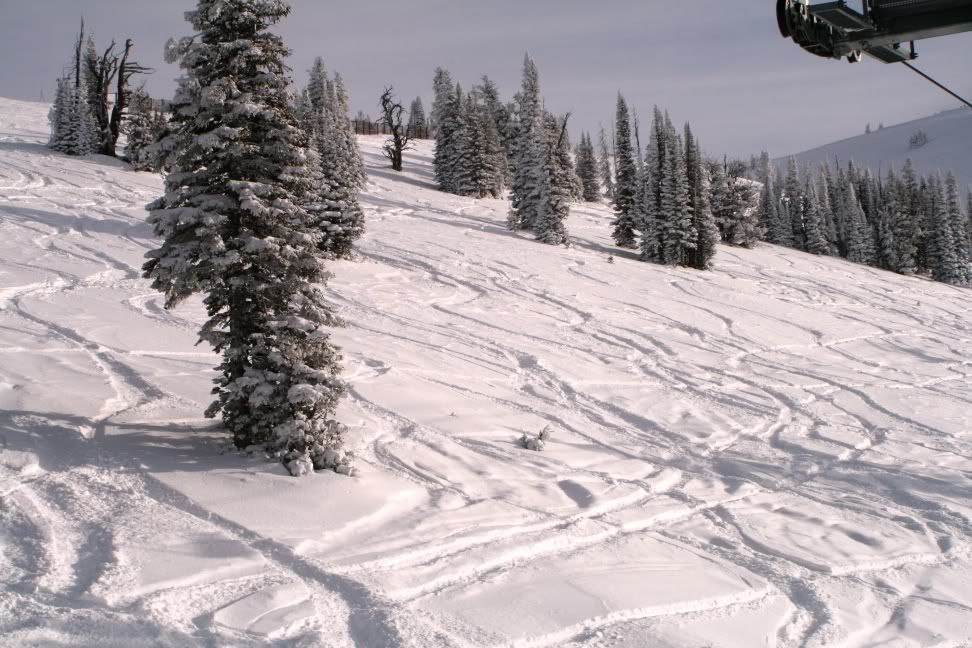 Chief Joseph chair: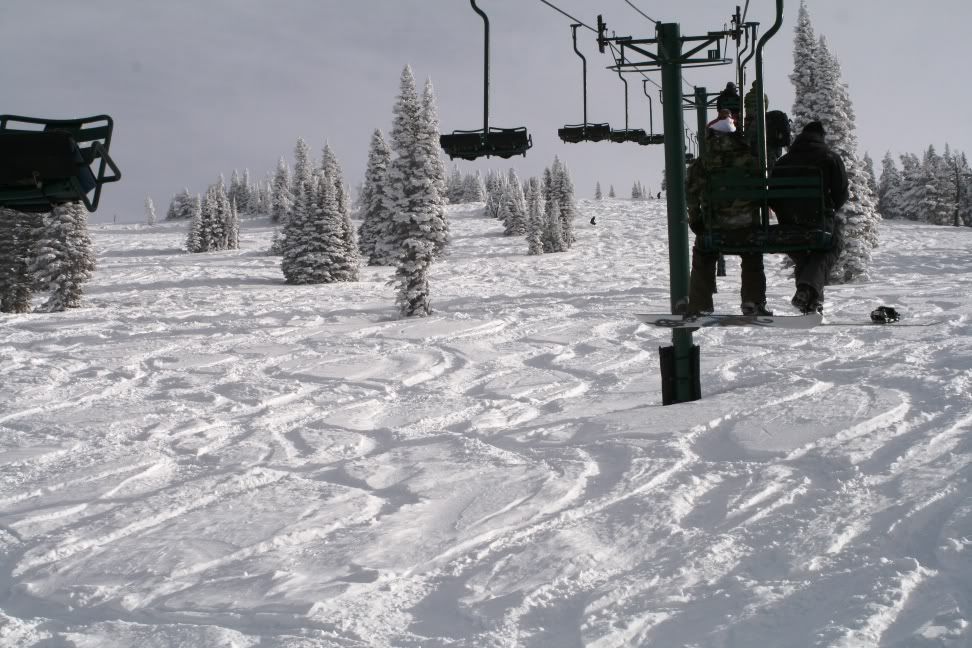 EpicSki's tetonpwdrjunkie joined us and was kind enough to wait around for us old farts. I think he still enjoyed himself:
I know my wife had fun: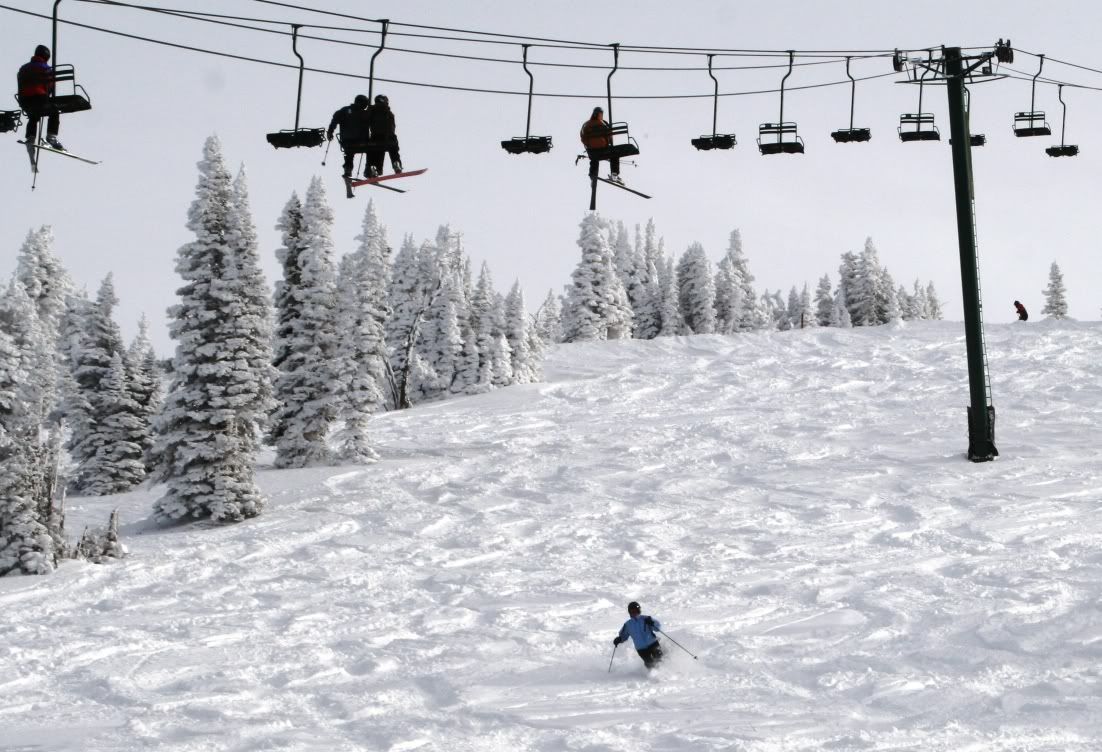 tetonpwdrjunkie also dug a snow pit near the summit of the Dreamcatcher chair just to get a little more info on the early season snowpack. Nice backdrop, that's the Grand Teton in the background: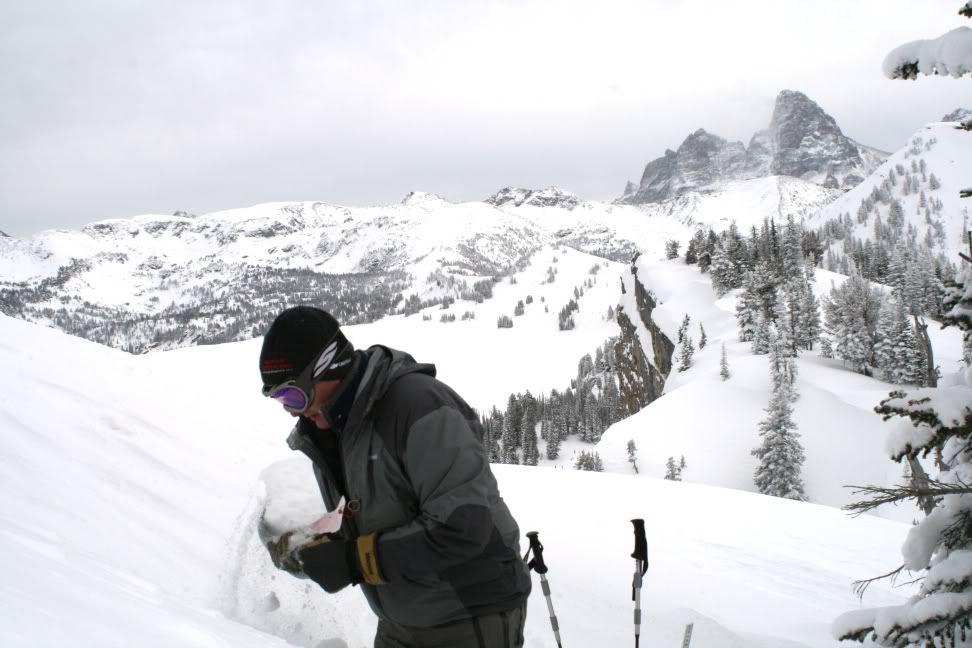 100 cm of snow for all you detail-oriented folks out there: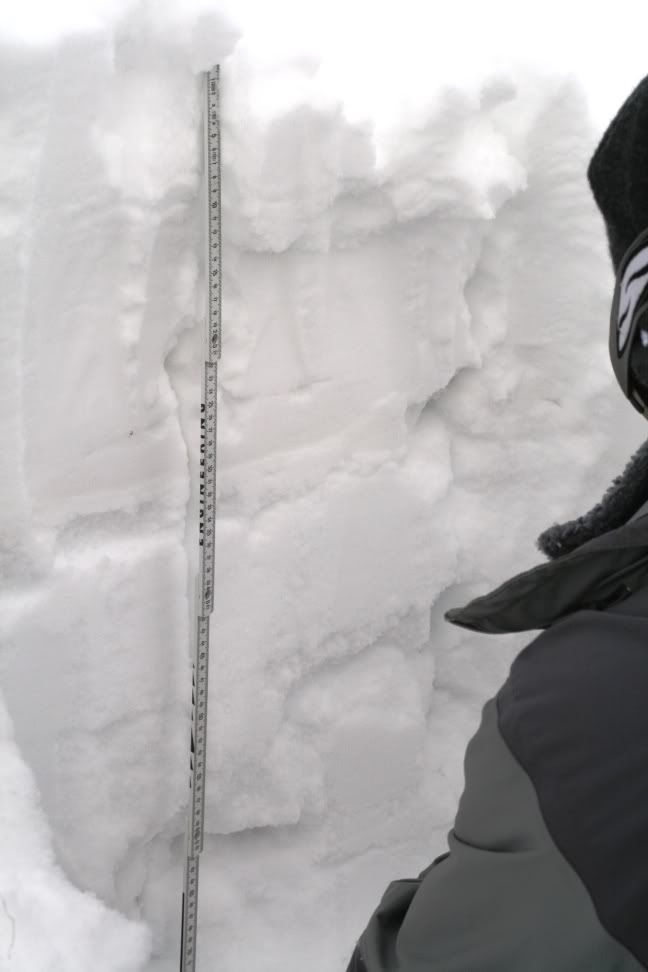 It was a great day.
Tomorrow - a report from the Jackson Hole white ribbon of death. Opening Day at the Jackson Hole Mountain Resort.