This is going to be my home for at least 2 months: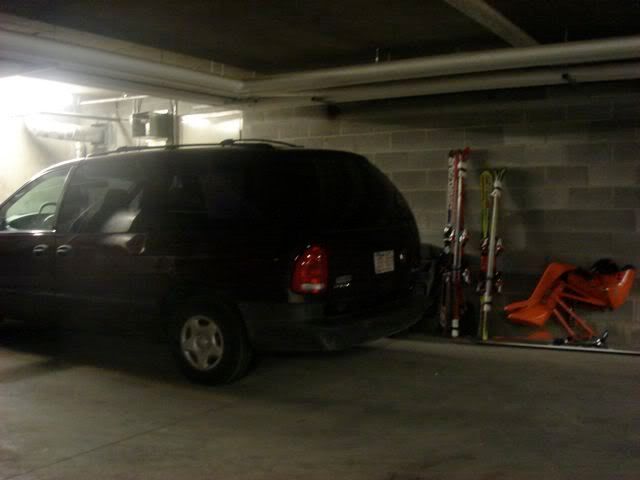 I've decked it out with an air mattress and a couple layers of thick foam for added insulation for the bed. With one "Wall*Mart" type crappy sleeping bag as a bed spread, and a proper -30 sleeping bag to hopefully keep me warm. That pretty much takes up half of the space, so I've tried to squeeze everything else into a large ski equipment bag from Atomic, a small storage box and a big food cooler.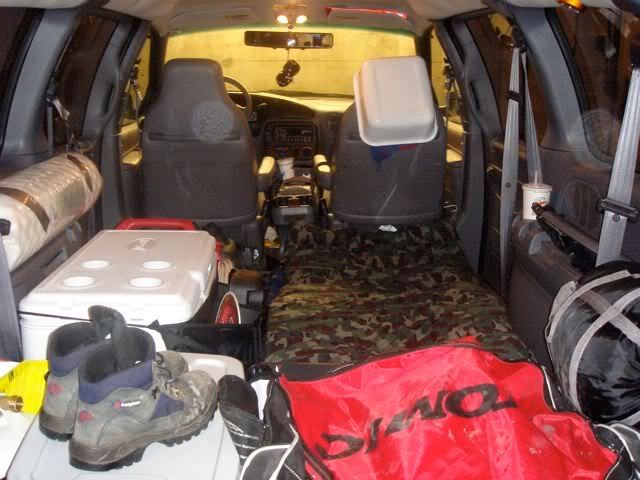 I've got a portable Honda generator for supplying power for heating and electronics and a propane cooker for....cooking. I'm taking along an extra heater that I can hook up to the propane bottle incase the generator packs up in the middle of the night and have a CO2 alarm to be on the safe side.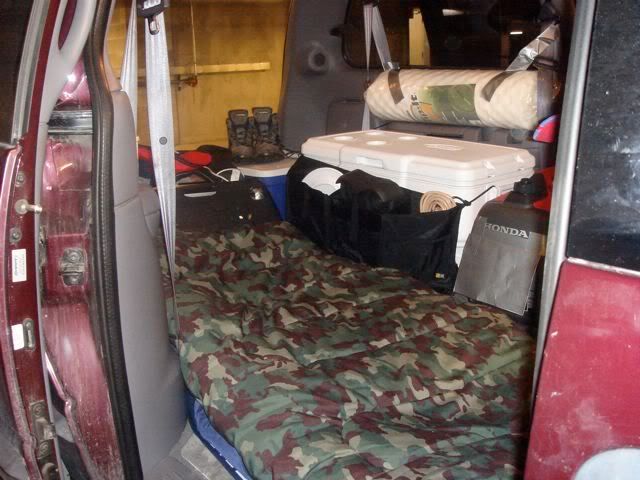 Obviously space is at a premium, but with a bit of playing around, and some careful manipulation of quantum physics I have been able to effectively quadruple the space available.
Behold the kitchen: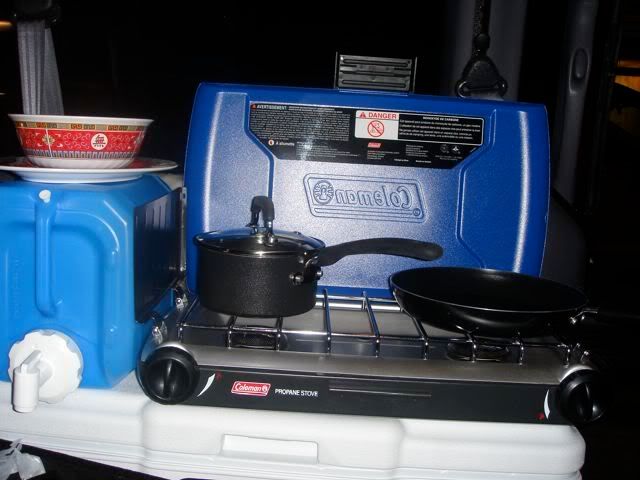 The ski tuning room:
The entertainment room:
And the bathroom:
Oh, and the ski storage room: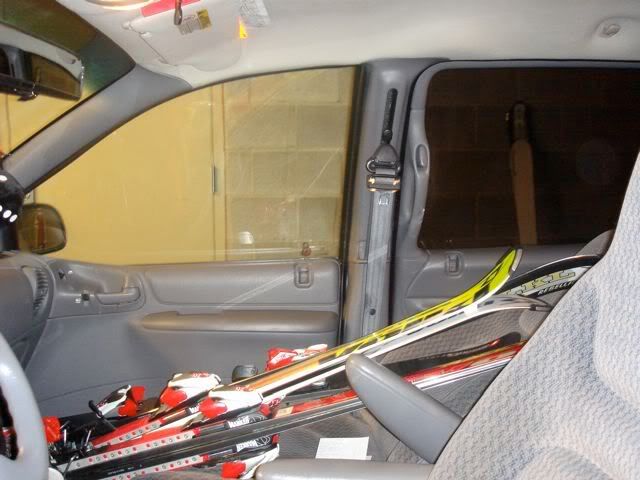 So I'm almost ready, just a few things to be done now and a little over two weeks until I head off.
I'll be going to Breckenridge first, then Winterpark and onto Park City for New Year before heading back to Colorado again until the end of Jan, and hopefully the Winter X Games.
I'm definitely going to try and ski as many hills as I can while I can, especially Alta, so if anyone has tips on where to park and stuff it would be great.
I'm hoping to park as close to the hills as possible, if not in their actual car parks (which might not be possible if I'm running the generator at night).