One of Aegix's new lines of armored jackets / pants this year is the "Hux" line and below are some photos to show you what it's about.
All of Aegix's jackets features removable integrated padding. Being integrated into the jacket, it creates a near perfect fit, hugs your body, and stays where it's suppossed to. The Hux line takes Aegix's integrated armor one step further with a removable hardshell back protector.
Sometimes I want to ski with a turtleshell, and the lack of a hardshell back protector in the A1 line was a drawback for me. But no more!
Additional improvements are fully taped seems, 20,000/20,000 waterproofness / breathability in the shell (which is same as the A1 line), and improved velcro straps around the cuffs.
it's kind of like 3 jackets in one: 1) full protection with all the armor zipped in, 2) remove the back protector for 'medium' protection, and 3) all armor removed for a great lightweight shell.
Here are some photos of the armor and back protector and everything removed:
Hux with the soft rib, shoulder, and arm pads zipped in...and with the back protector:
Hux with the soft armor zippered in...but the back protector removed: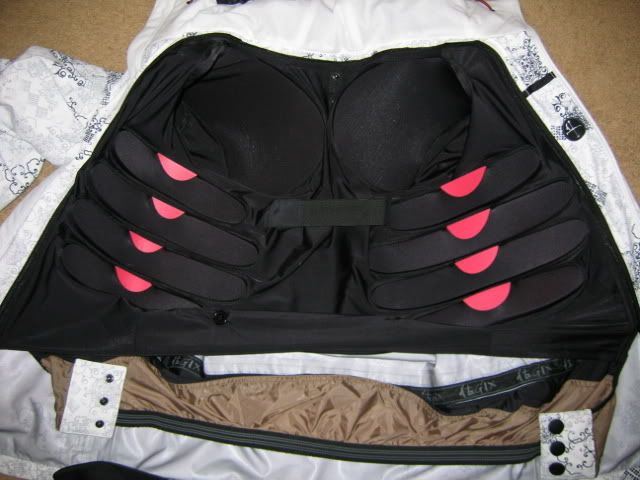 Back protector all by itself: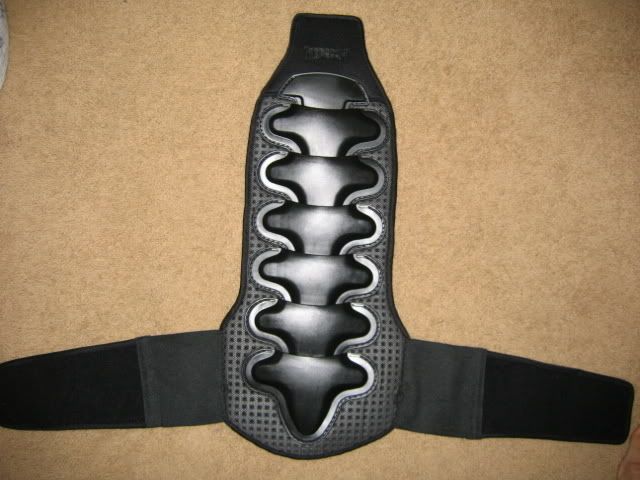 Hux with all armor removed (takes like 5 seconds) and you have a waterproof / breathable shell: (the powder skirt can also be removed)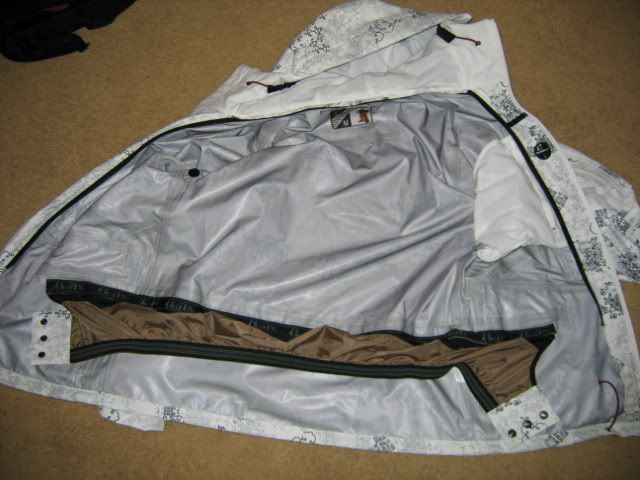 And the hood....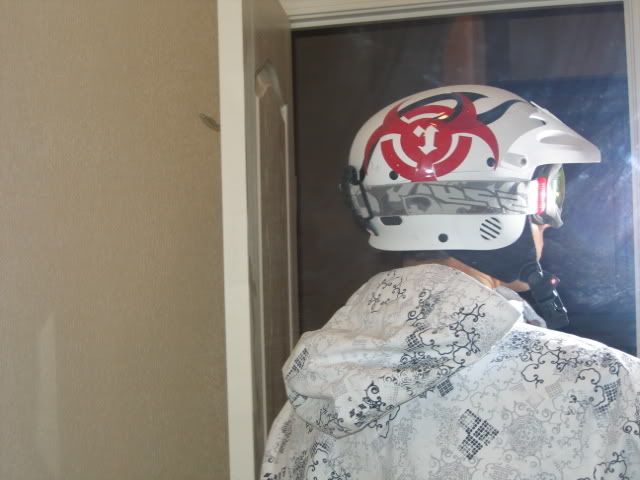 Can fit over a helmet....which is nice..