After seeing the PNW and UT trip reports of the blower snow being skied, it's been a little tough for some of us CO folks, even if it is early. I know I've been jonesin' for some powder turns. With this latest storm moving through, I had a hunch that there would be some snow at this locale.
We arrived at the trailhead at about 10:30am, knowing that snow was forecasted throughout the day. There was about 3" at the trailhead parking lot and I was definitely not too optimistic about the conditions that awaited us above. Boy, was I wrong. There was a solid 2' on the ground at the bottom of the area we skied and on the skin up I found pockets of 3' to 4' where the snow had blown in. It was nothing short of amazing:
Hmmmm, this looks promising. My brother(non-mag) and his buddy from Switzerland("Swiss", non-mag):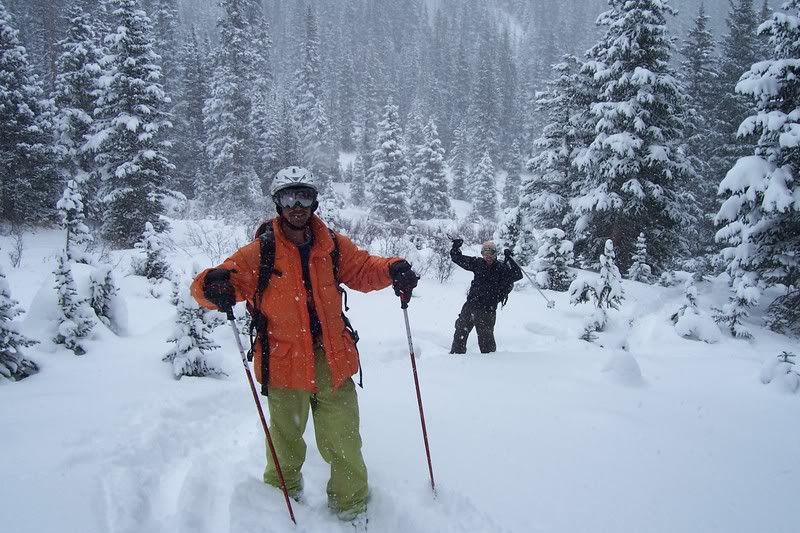 My brother, Mike: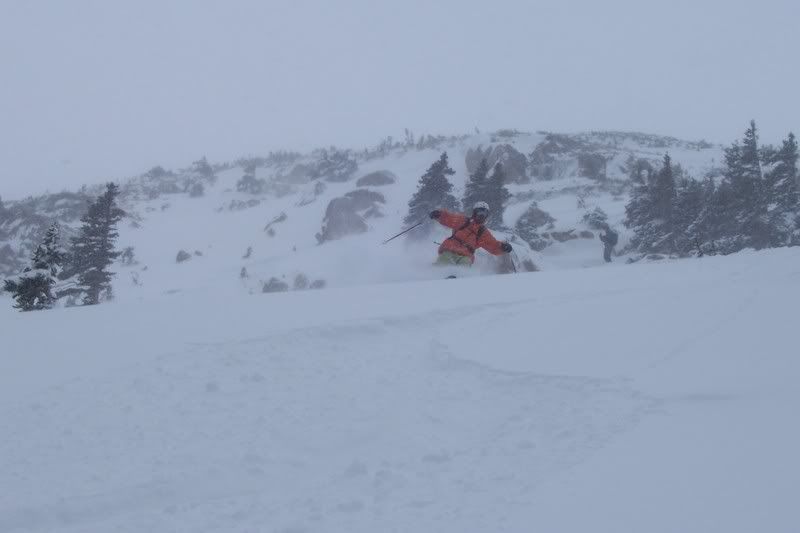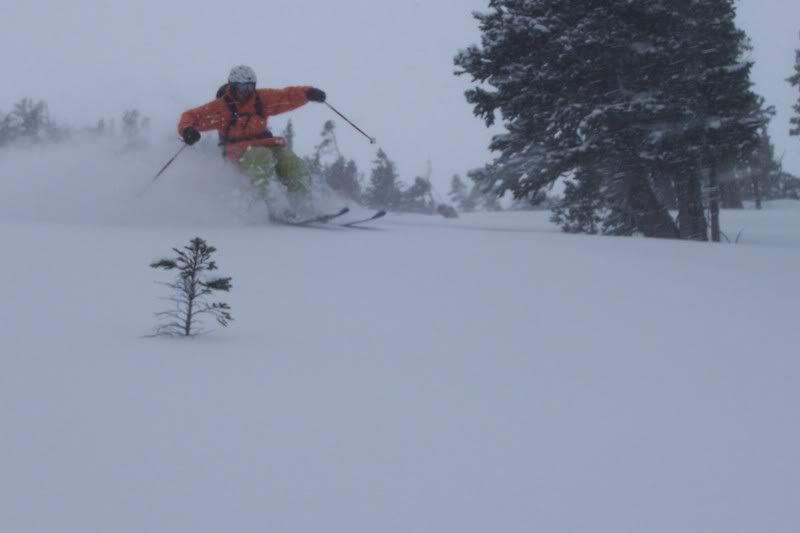 Swiss, put the brakes on and dissappeared:
: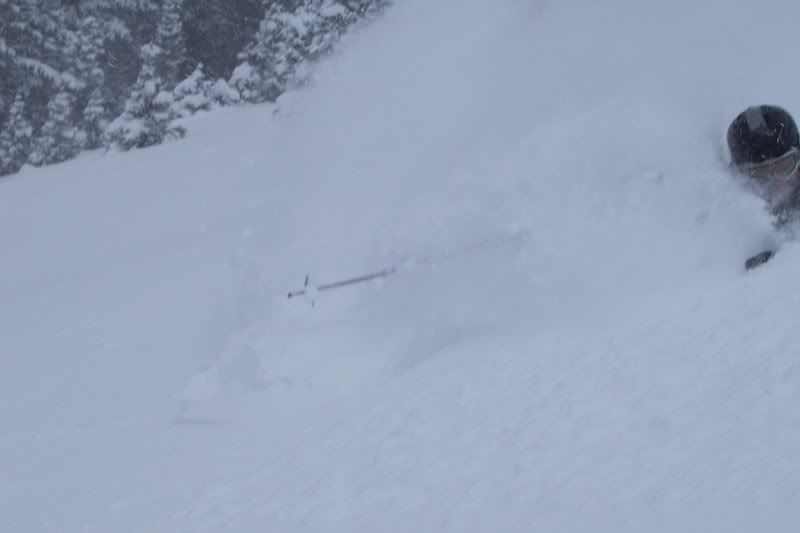 Milking it for all it's worth:
Heading back up for more: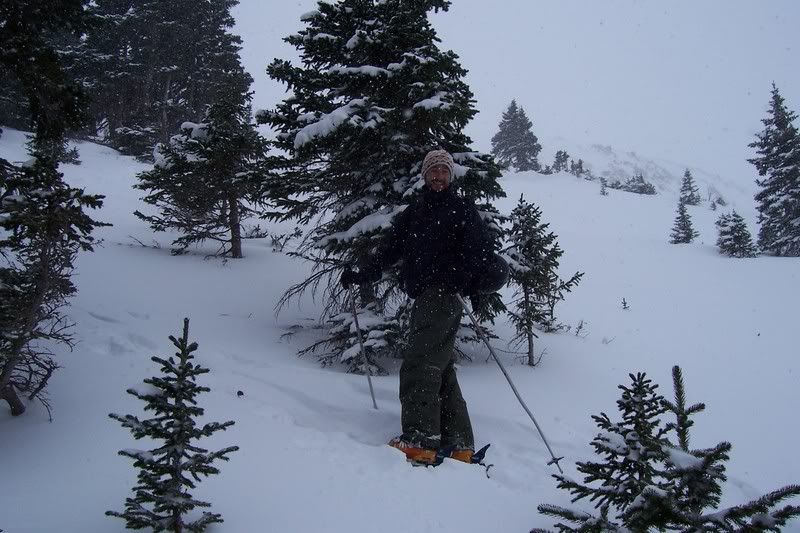 Me(not a close up
):
Swiss: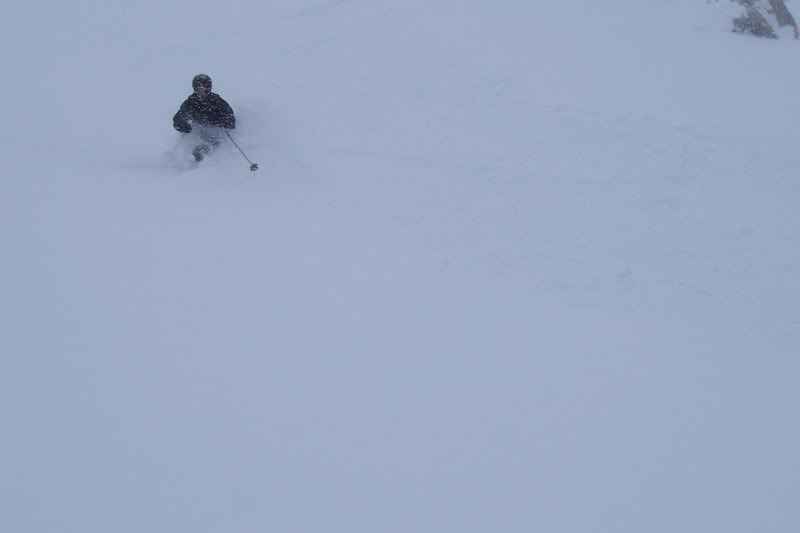 Mike: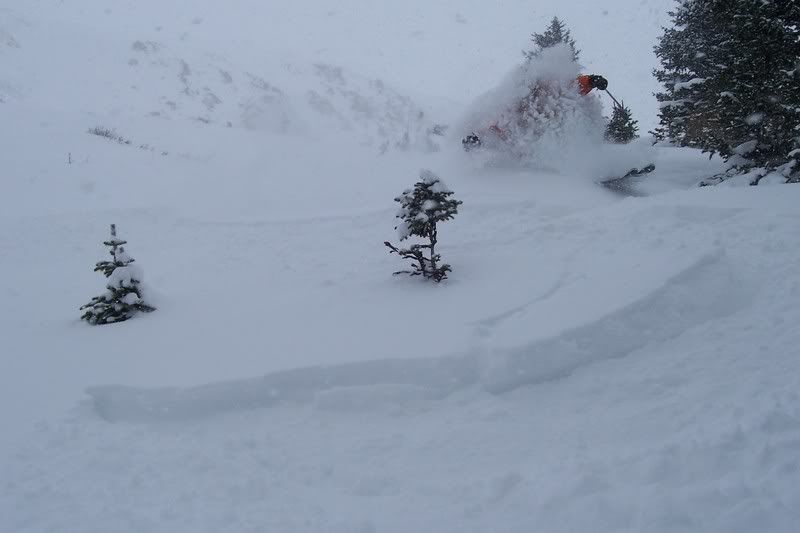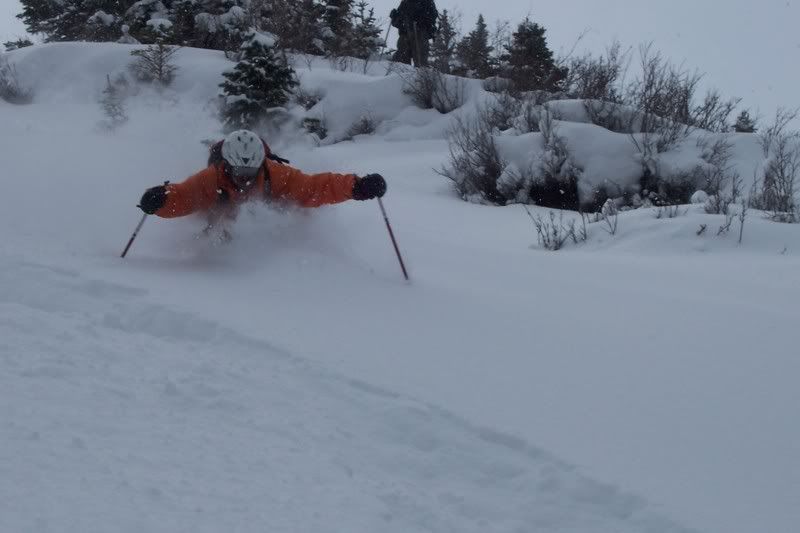 Swiss: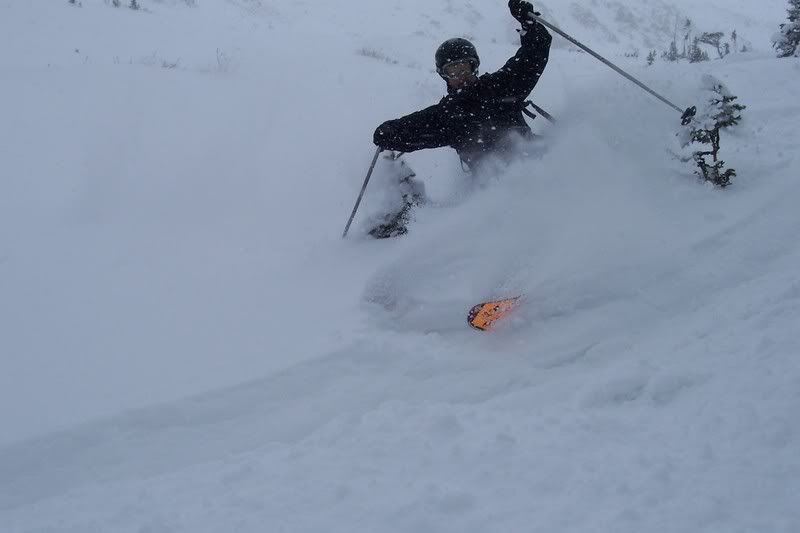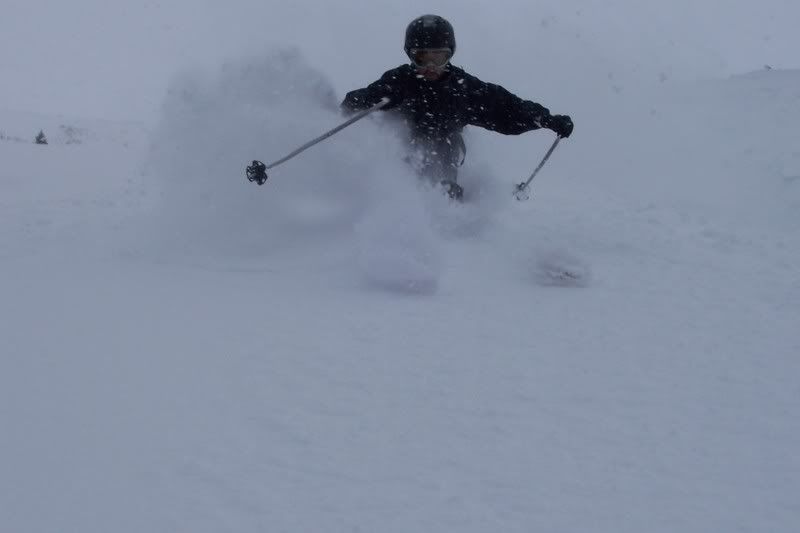 Me: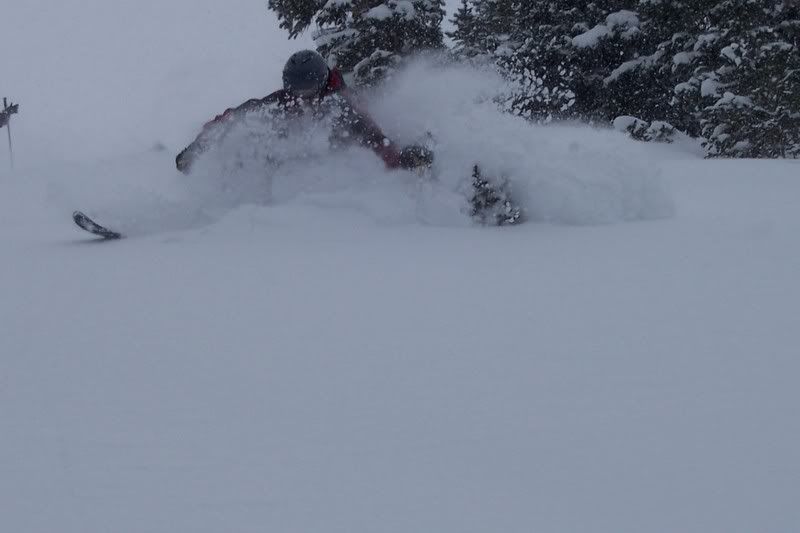 What a great day.
This is also posted over on TGR.