So far this is one of the most handled (fondled) skis on the rack. The flex is not as stiff as one might think. I can't find a ski on the rack with a flex that feels the same. I would say that the Katana is softer than the Mantra in the same size and a little stiffer than the Nordie Enforcer. The 190 Katana feels slightly softer than the 183 but that could just be flexing the longer ski will naturally feel softer. They could well be the same if there was a better way of measuring.
Here are some pics of the new Katana.
Tip profile showing tip splay.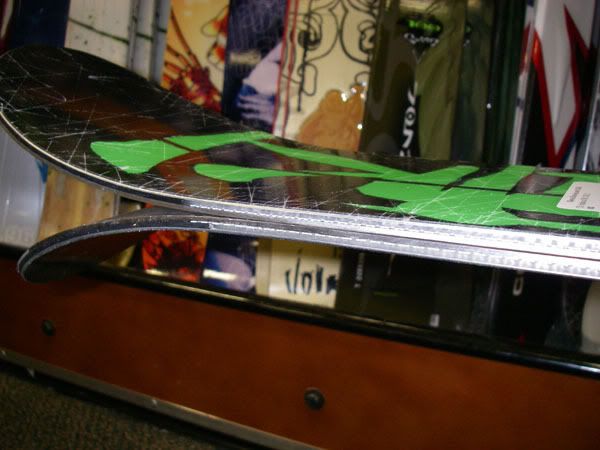 Camber free zone here.
Excellent craftsmanship with the perforated metal behind the clear sidewalls and the Volkl logo which is actually the keyslot for the edges. Very strong construction here.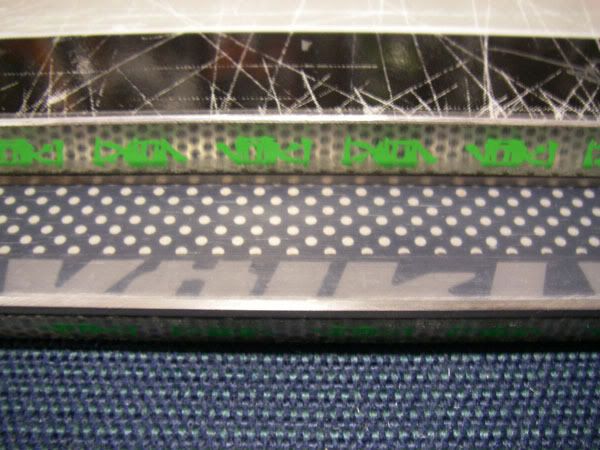 The Powder Channel. This is sort of a mini swallowtail that is filled in with a urethane piece.
Very cool ski with lots going on.
SJ