I could post a boring TR with photos of powder skiing but I will try to humor you too..
So yeah as most of anybody knows it snowed at alta the past coulple days. what noone knows on this board because you couldnt drag your old asses out of bed on this fine sunday in october is just how good the skiing was today.
So today I would like to introduce my 'crew" aka the Powder Day Saints(PDS for short). We worship the whiteroom and it payed off today.
What does it take to be a PDS? well you have to get up at 5:45am to drive up to alta when its flippin way to cold in october. You arrive at Alta to find you among the first there. With only some crazy maggot with a chopper who intends to ski baldy Main chute.
Its cold and dark and all I want is my cliff bar.
lucky for us someone put in this beauty for us to follow
maggot trackhead gets a honorary church medal for his help to the PDS cause
even the self proclaimed president of this church still has to climb the hill like every one of his sheep.
This place is for sure holy, only problem is untill that lift spins you got to work for it.
up on this peak that crazy maggot took some video with his remote controll helicam as seen here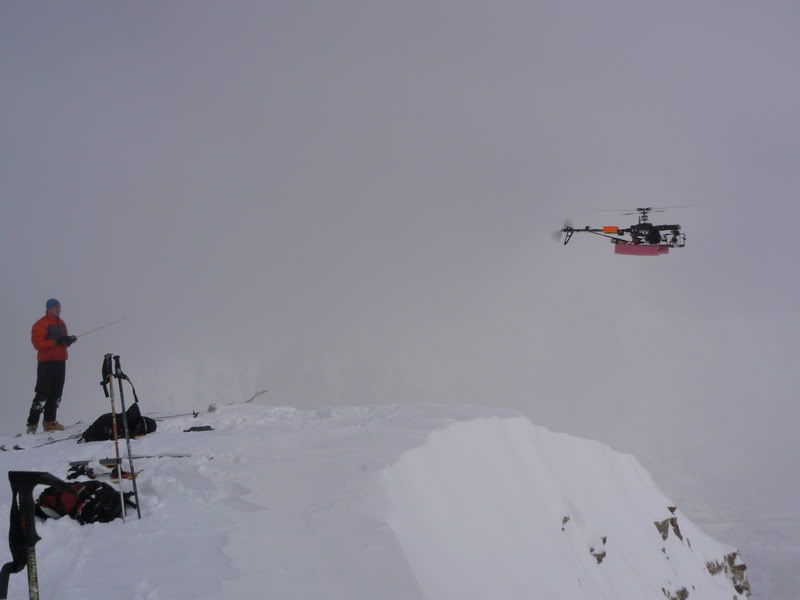 the video is cool right click save as to watch it
http://www.pitonproductions.com/SkiingVids/AltaAir.wmv
At the top we got the group shot we are all gapers at heart.
L to R
Adrian(my roomate aka ELPG), Tim our very own tromano, Me, Jason True(JTrue),Jake the resident "new schooler"
www.jakecast.com
for 500 pictures from today
oh yeah we did some skiing too
me milking my powder turns, I wonder if they were old school or new school?
skiing out of the fall line....to avoid some gnarly looking rocks
I think its old school
I like big dumps and I cant lie
My roomate who literally has never skied powder before on 170cm 65mm waisted heads. to those who say skinny skis are good enough in powder. How about this fact. He had more core shots than anyone today..and I had none. Yep skinny skis rock...
with that said the kids bootpacked up and skied powderin october how cool is that?
I am sure he had way tougher time than the rest of us.
tromano
needs to commit to the falline



which he does here(look at those wonder full old school powder tracks, I know the guy that made them!!!)



Jake's new schooler looks like pastel monkey **** all over him actually has good purpose. Contrast on gray day in pictures. I might have to follow suit.

the pastel boy himself



charging on the big ANTS



hey look the bump skier can ski pow




Jason True allways seems to get to go deeper than us, today not a good thing a gnarly coreshot in the "hulks"




well yep today rocked, whats your excuse for not skiing today if you live in SLC?

expect more weekly masses as soon as the whiteroom appears again.

oh yeah the view when I got back to my house was pretty good to.