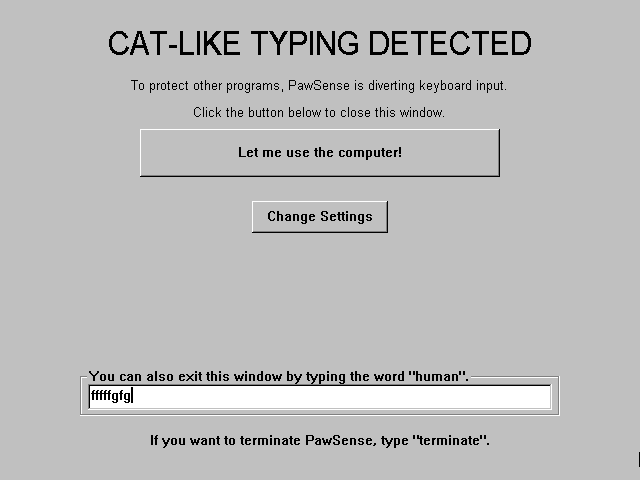 OK, so this isn't strictly supposed to be
funny
, but I LOLed.
http://bitboost.com/pawsense/
'
When cats walk or climb on your keyboard, they can enter random commands and data, damage your files, and even crash your computer. This can happen whether you are near the computer or have suddenly been called away from it."

Oh the lulz...when cats attack!