OK so as some of you know, I went for several months without an internet connection at home. I did skin up Snowbowl several times this spring, and I got some pictures on a rare day when my camera was working and there was ten to fifteen inches of snowfall.
Before I got there I stopped at Bartender's curve, and beheld the glory of a freshly snowcapped peak.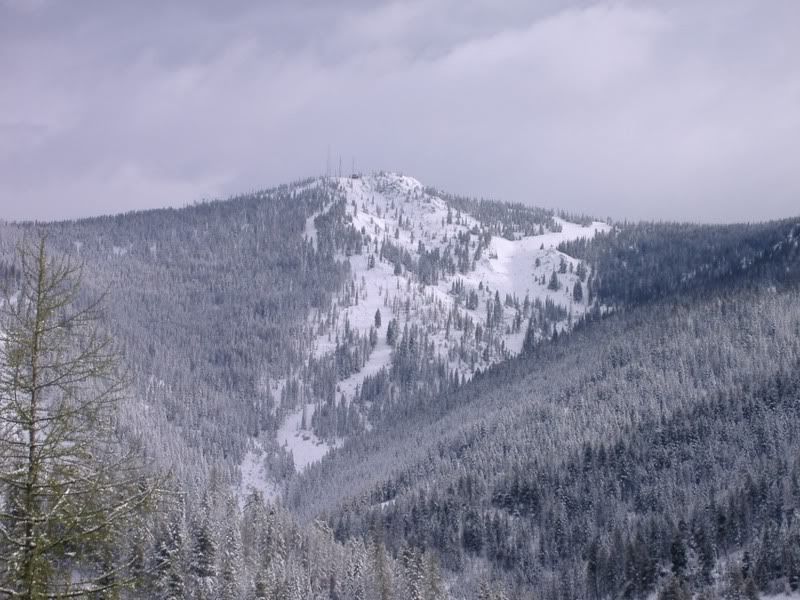 The path that I would travel.
As I passed by a furry Grizzly Chute I again documented my passage.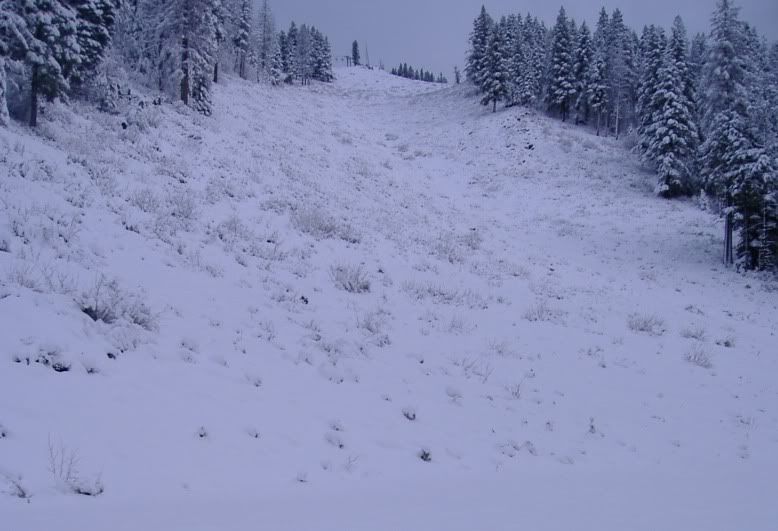 Aside from a creek peeking through, the outrun ramp was looking pretty skiable.
Once to the top of the ramp, I sucked wind and looked back at my tracks.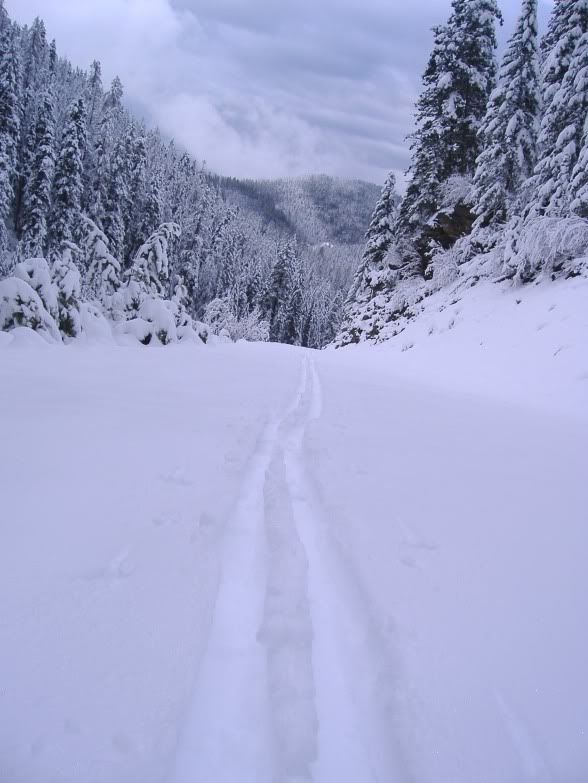 A pristine Chicken Chute was my route upward. The sun peaked through, but then the clouds began to thicken.
By the time I got out of the chute, the weather had changed significantly.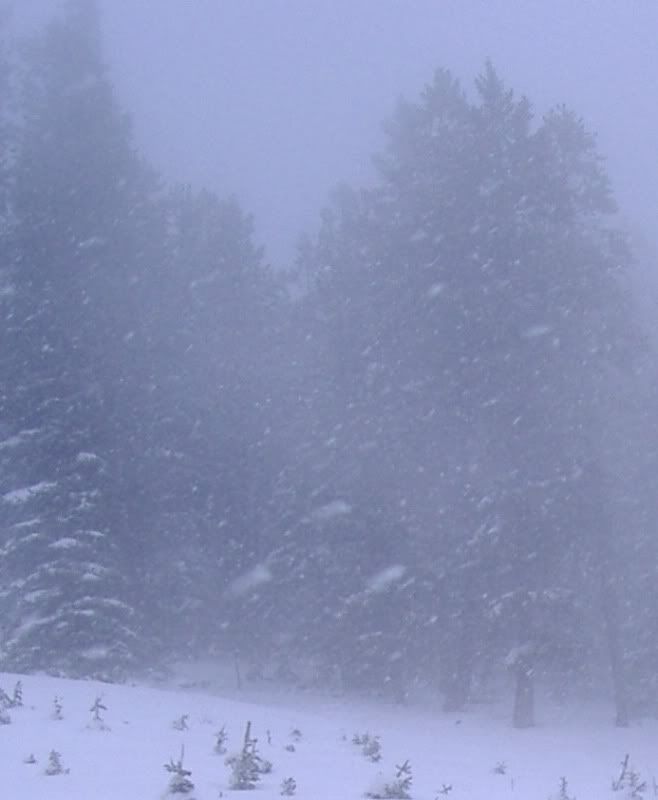 A little further up the trail at the mouth of "Down Under".
It snowed hard for a bit, then when it let up for a moment, I sighted my objective, West Bowls.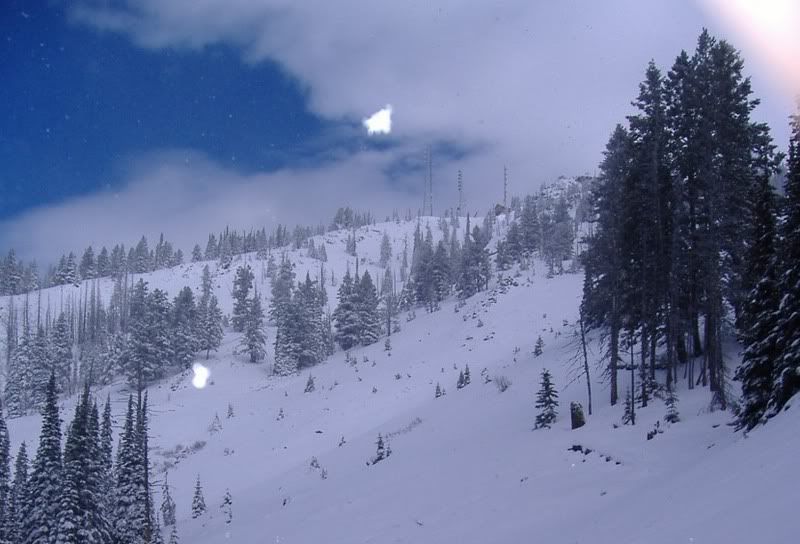 The snow returned and it was a brutal, trail-breaking-through-heavy-snow trek. I was really beat by the time I reached the top of West Bowls, and I really struggled on the way down due to my failure to wax my skis, and the resultant tip dive (from going too slow), but not before taking one last shot (my batteries were going out) looking across the entrance of West Bowls toward Patrol Chute.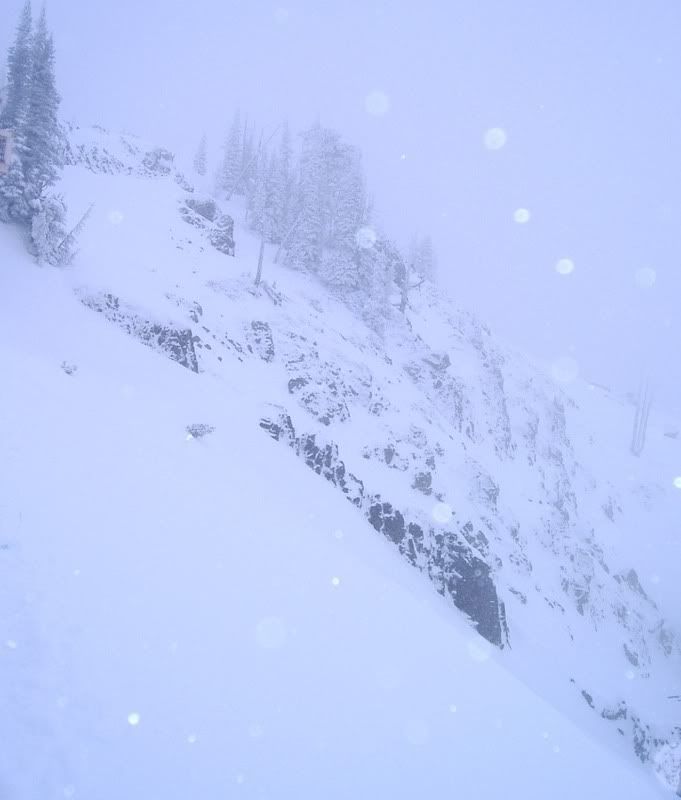 That's all for now, once we get some snow, I start clicking away again.