I've been playing with these for about a week now. Here are a few details for general consideration.
Liner of IM upper cuff RT boot, lateral side. You can see an odd shaped patch on the liner. This is a stiff reinforcing patch that distributes the localized load of the ratchet buckle. Liner with shell in the background for placement comparison.
Lateral side of a Krypton liner for comparison.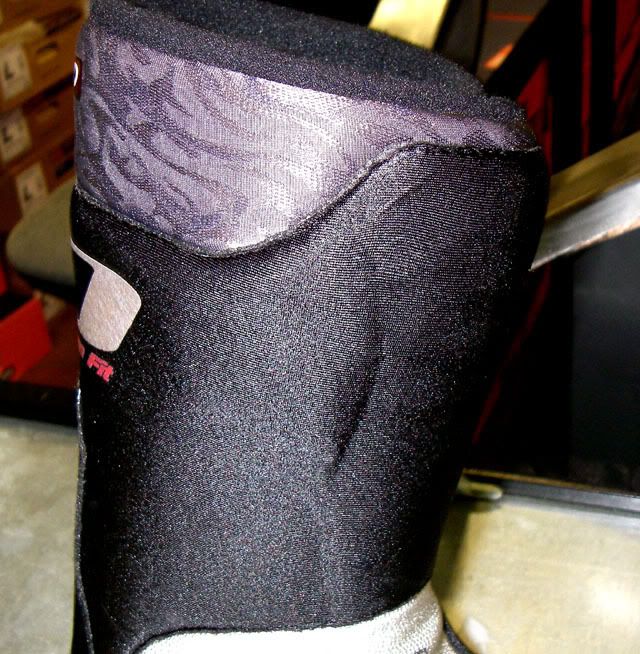 Linner oddity. Krypton intuition liner on right, IL Moro on left. Note difference in overall length of two liners marked as 27.5 This may be an anomaly but both pr. of Kryptons that I have in this size are like this.
SJ