Mammoth is an active volcano, which according to Wikipedia, last erupted 600 years ago in a steam eruption.
The area around Mammoth is very interesting to explore - here are some images.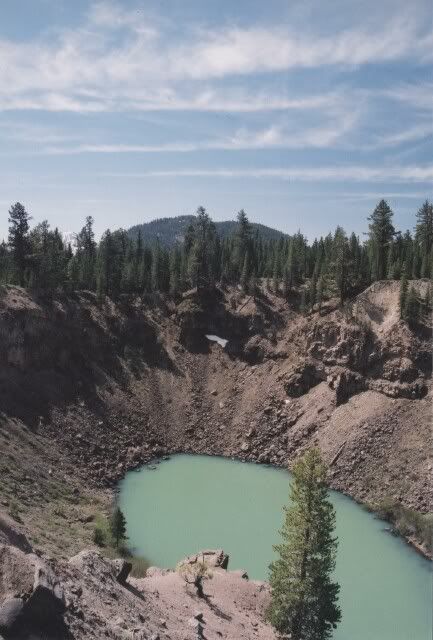 One of the Inyo Craters. Easily hiked to from the Mammoth Lakes Scenic Loop. 5/2002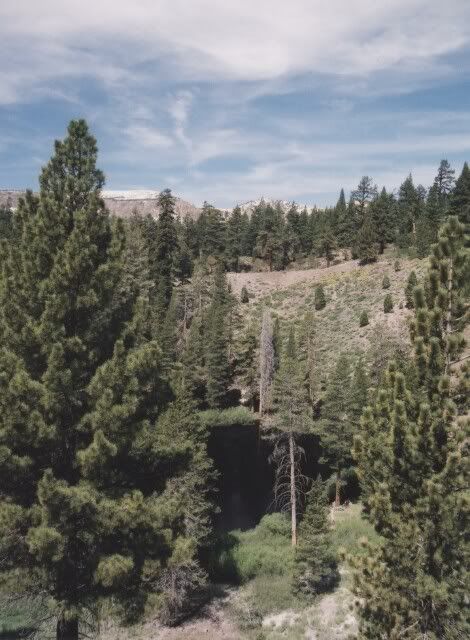 Another Crater 5/2002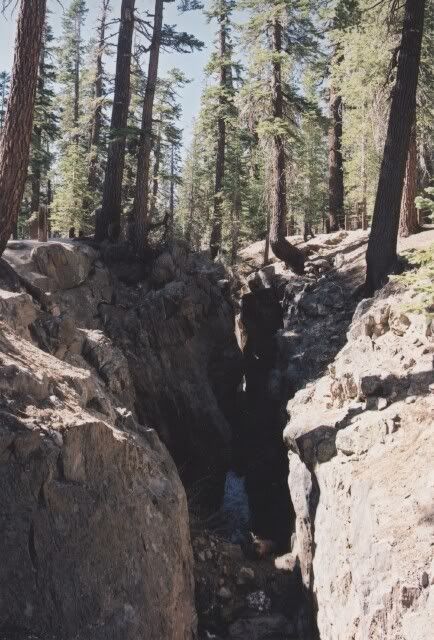 Earthquake fault off of the highway to Main Lodge. 5/2002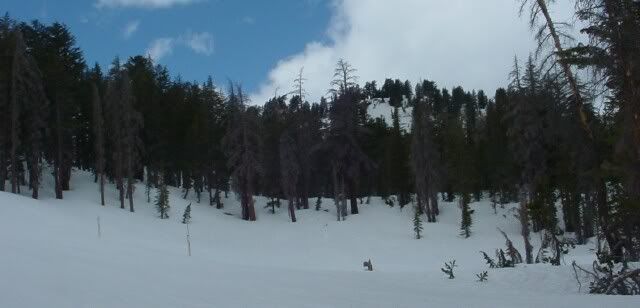 Effect of CO2 emmissions collecting in low areas - note dead trees. 4/2002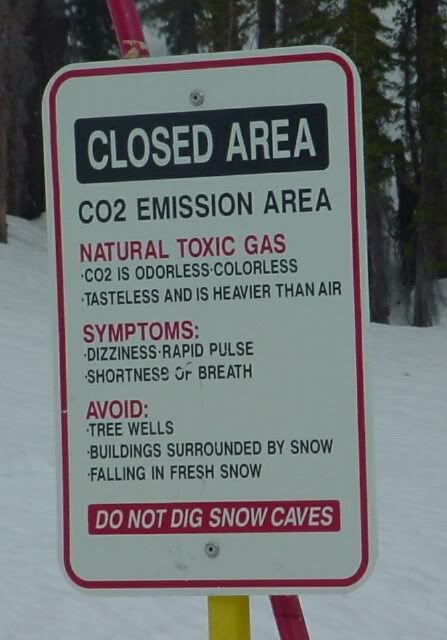 Warning sign in emission area near Chair 12. 4/2002
Fumarole below Center Bowl, site of 2006 Ski Patrol tragedy. Picture taken 4/2002.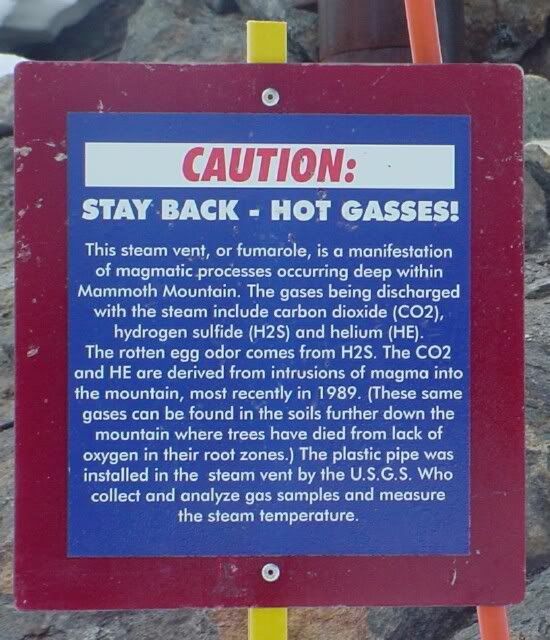 Warning sign near Fumarole 4/2002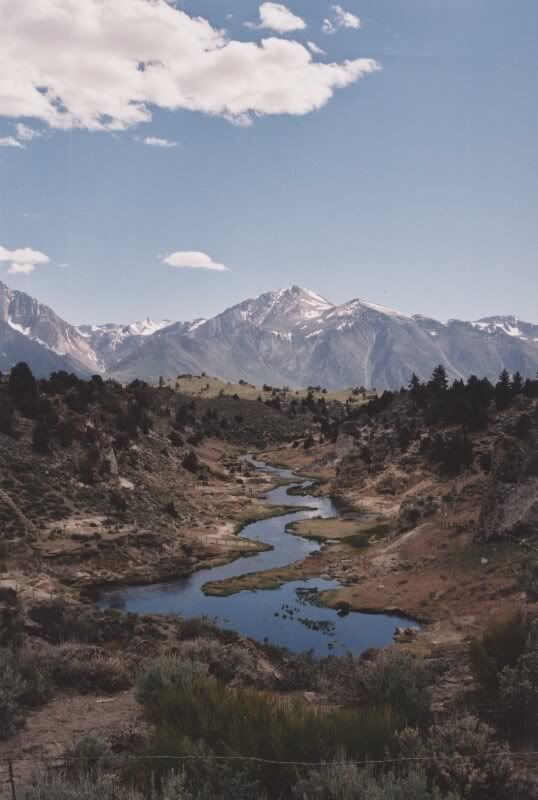 Hot Creek, popular after-ski relaxation spot. Natural hot springs, near the airport. 5/2000