I know this should go in the "Resorts" section, but it's summer...
I walked up to the top of the JH mountain on Saturday, partly to see how the construction seems to be going on the new tram.
The "old" tram is still operating this summer to help in construction of the new towers. The "old" one will be completely demolished and removed this coming Sept/Oct, but it's in workhorse mode right now.
They're hard at work on the footings and pads for the new towers. they're feverishly drilling holes in the bedrock that will serve as anchors for the tower pads. A little later on, they'll start construction of the incredibly complicated spiderweb of metal and concrete that the towers themselves will rest on.
They've been using the old tram cars to haul giant sacks of concrete mix and water to the top of the mountain for construction of the top station. The counterweights for the new tram will be located at the top, and they're in the process of building the counterweight enclosures right now.
Here's a shot of one of the tram cars passing tower 5 at the top of the mountain, with the counterweight hole in the foreground. For any of you who are familiar with the mountain, the Casper Bowl restaurant is visible in the middle-left of this photo: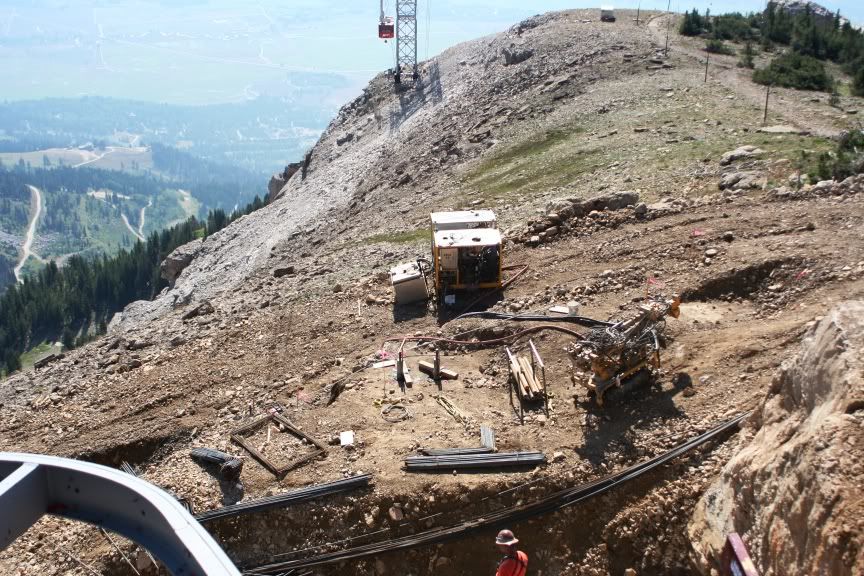 Here is the "old" top station, which will be completely demolished, and a couple of workers getting ready to position the cargo on the upcoming tram: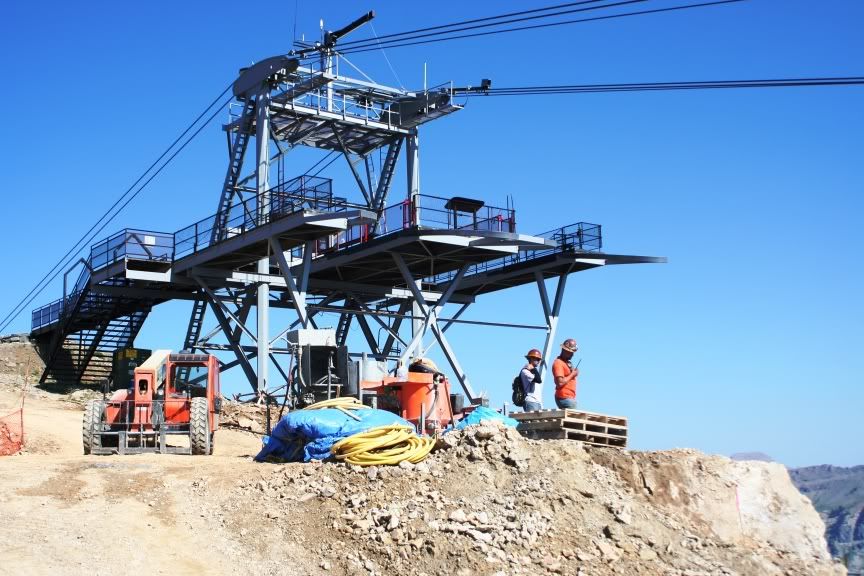 And here's the old car positioned above the counterweight hole: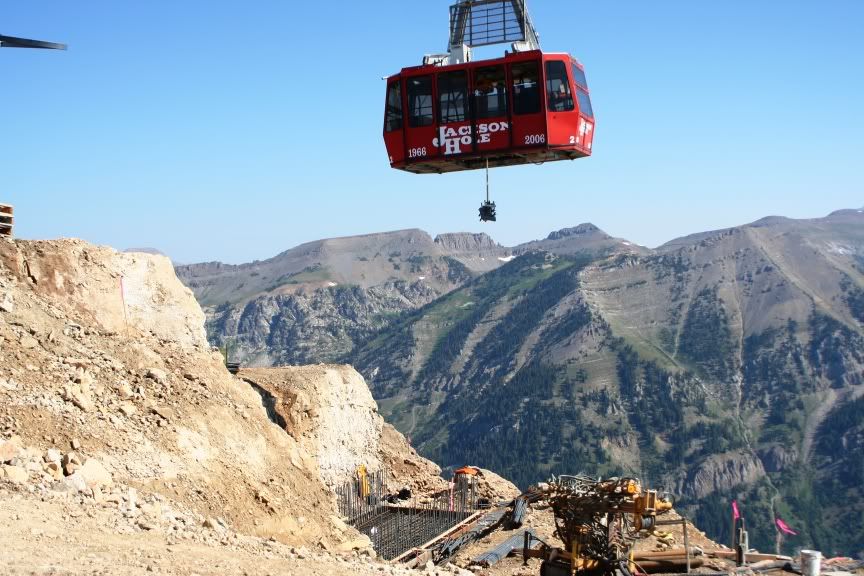 More reports to come as things keep happening.