Hi guys -
Been a loooong while since I've posted - but now my wife and I are off to France (for good)in a couple of days, and I have some used gear I couldn't pass along to any friends. All items well used. They are free for pick up if you're in NYC - we are off to the airport on Wednesday, so unfortunately I don't think I'll have the chance to package and ship to anyone.
Feel free to email me at steve dot farber at gmail.com for more info or to pick up.
188 Merlin V - marker logic M8.1 demo bindings, a good chip gone from the side. Topsheets have plenty of scracthes but bases are decent. Some oxidation to the edges from improper storage...but hey, the piezo lights still come on.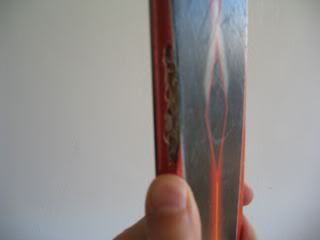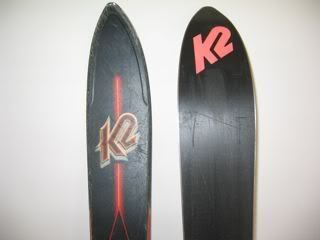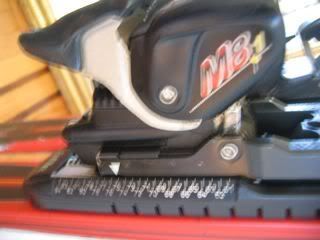 Atomic beta ride 9.50
307mm, shell marked 26-27.5, lots of wear on the soles but they'll still lock in. Thin strap at top has separated from its adhesive but will hold. I opened up the low toe box on the inner boot and sealed with duct tape, less than masterfully, still leaks -- see pix.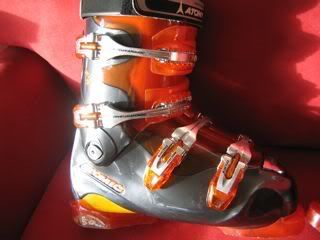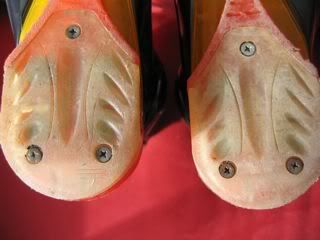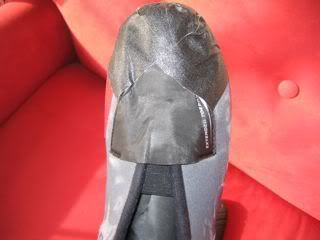 Salomon SuperForce Performa 9.0 boots -
326mm. 28.5. Monsters. They are in very good shape, very stiff (marked 115), soles in great shape, inner boot packed out but no leaks.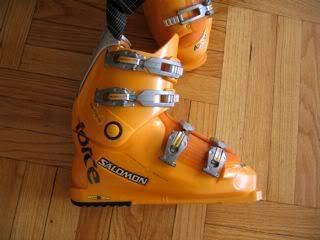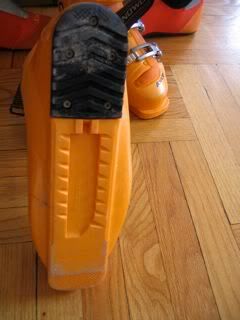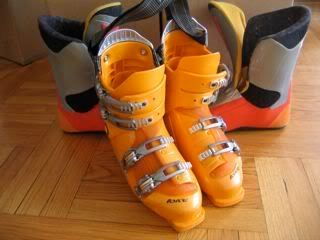 Finally, the Rossi Power 70L 23.5 -- 225mm. Near new condition, my wife wore them only once and...nearly swore off skiing.
Too low in the arch for her, we removed a portion of the tongue to no avail. Not packed out at all. $20 for them, or at least to a skier, or daughter or wife who will love them.