Like many of you here, I am under strict guidelines by the wife that if I am to buy any new gear, I must sell some of the old...
I have a few ski items I was looking to part with:
1. 195cm K2 AK Launchers. Salomon S900 Demo bindings. Have about 30 ski days on them. NO base damage or core shots - honestly really great condition. Great classic ski; great midfat for bigger dudes. Bindings are only missing brakes (moved them to another ski). $200 shipped.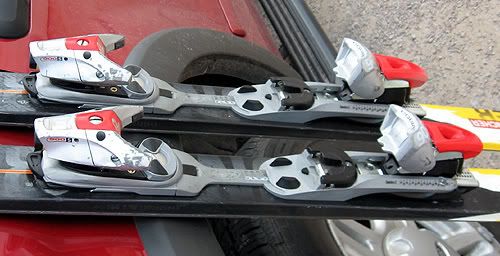 2. Lowe Alpine Contour Mountain 40 pack. Well used but no rips or missing straps, etc. Can carry skis a-frame style. Beaver tail for a shovel. Classic pack. Has some logos I drew on it many years back but they are mostly faded off. $20 shipped.
(The Dakine gloves in the picture are already sold)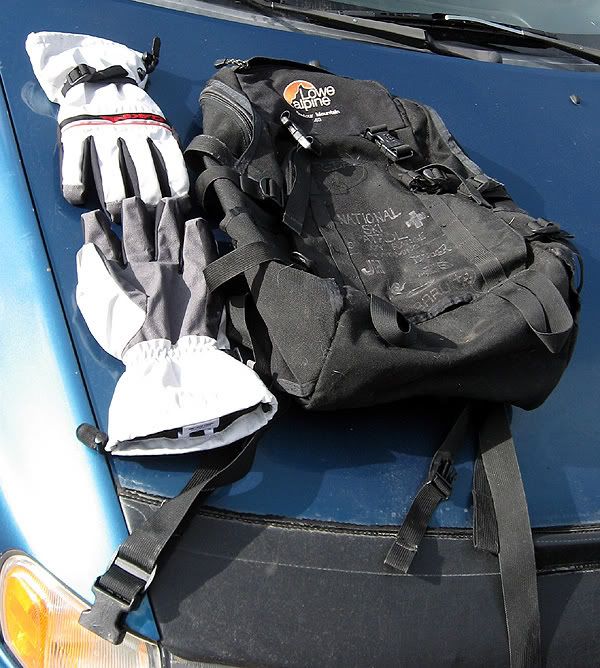 3. Raichle FLexon Racing boots. Classics - have a soft-medium-hard flex adjustment on the back. They are well used but still in decent shape. Soles are considerable worn, but I haven't had any problems with them clicking into and releasing from bindings. Could be used for spare parts as these are not made anymore. Shoe size 9. Make offer...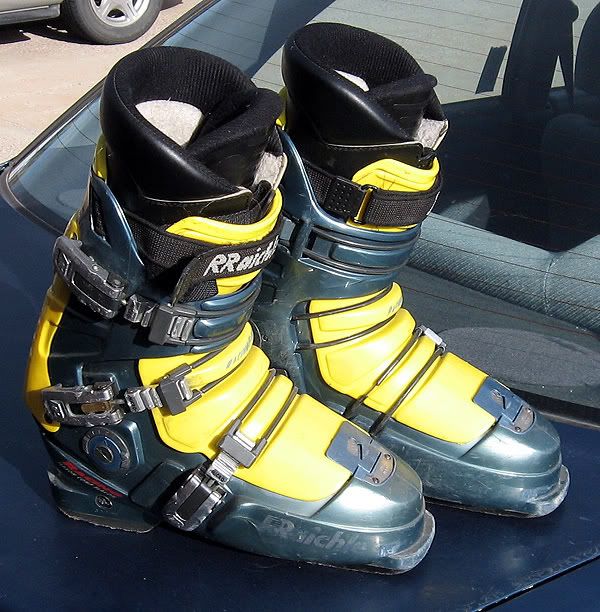 Email me with any questions or offers, or PM me here.
Thanks!