Continuing in my newfound tradition of posting photos of baby critters from the Jackson Hole region...
While fishing a couple of days ago, I came upon this mama moose and brand new twins. Luckily, there was a 40-foot wide stream between me and them.
Here's mama having a discussion with the kids, probably something along the lines of "Don't talk to that weird-looking thing on the other side of the stream":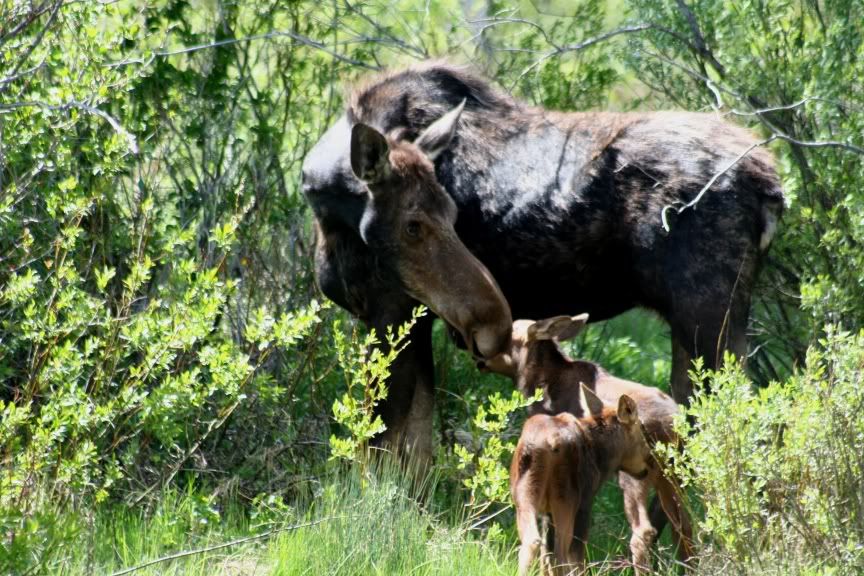 And here's one of the babies immediately ignoring mom's advice and walking toward the stream to investigate me: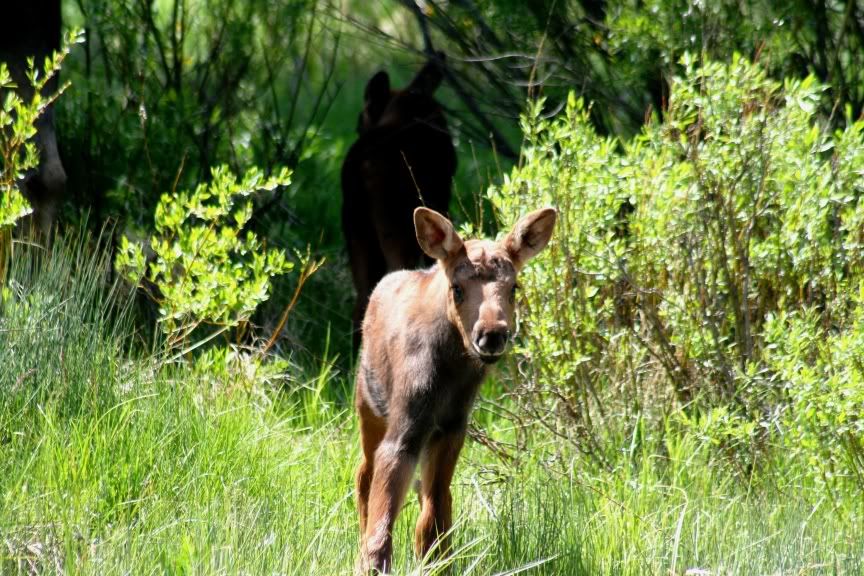 Cute little buggers.