Do you love it enough to fly three quarters of the way across the US for one day of marginal skiing?
Do you love it enough to go from sea level one day to a rendezvous at the top of Teton Pass as the sun rises the next day?
Do you love it enough to make those sea level lungs hike up a steep hill for two hours, much of it at 10,000 feet?
Do you love it enough to put up with "interesting" snow conditions (that's being charitable) once you've gone through all that?
One EpicSki member does.
:
Hand_Solo met up with me this morning for a ski adventure that turned out to be a lot more adventure than ski.
We hiked up Glory Peak from Teton Pass. Here's what the early part of the hike looked like. How about those snow depths?
A little further up, the going got even better:
Here we are, two hours from the car, approaching our final destination - the Great White Hump:
Here's Hand_Solo booting up the final pitch to the top:
And here's the possibly dubious reward. Skiing down, we experienced some snow conditions that I've never seen in a lot of years of skiing strange snow. We would occasionally run into BREAKABLE-CRUST sun cups.
:
Now, any of you who have skied sun cups before know that they usually don't even form until there have been a lot of freeze-thaw cycles and no matter how unnerving they might be to ski, you can usually count on at least being able to stay on top of them.
Not today.
I've never before seen a situation where you'd suddenly just drop through the crust into rotten snow below. Very, very strange.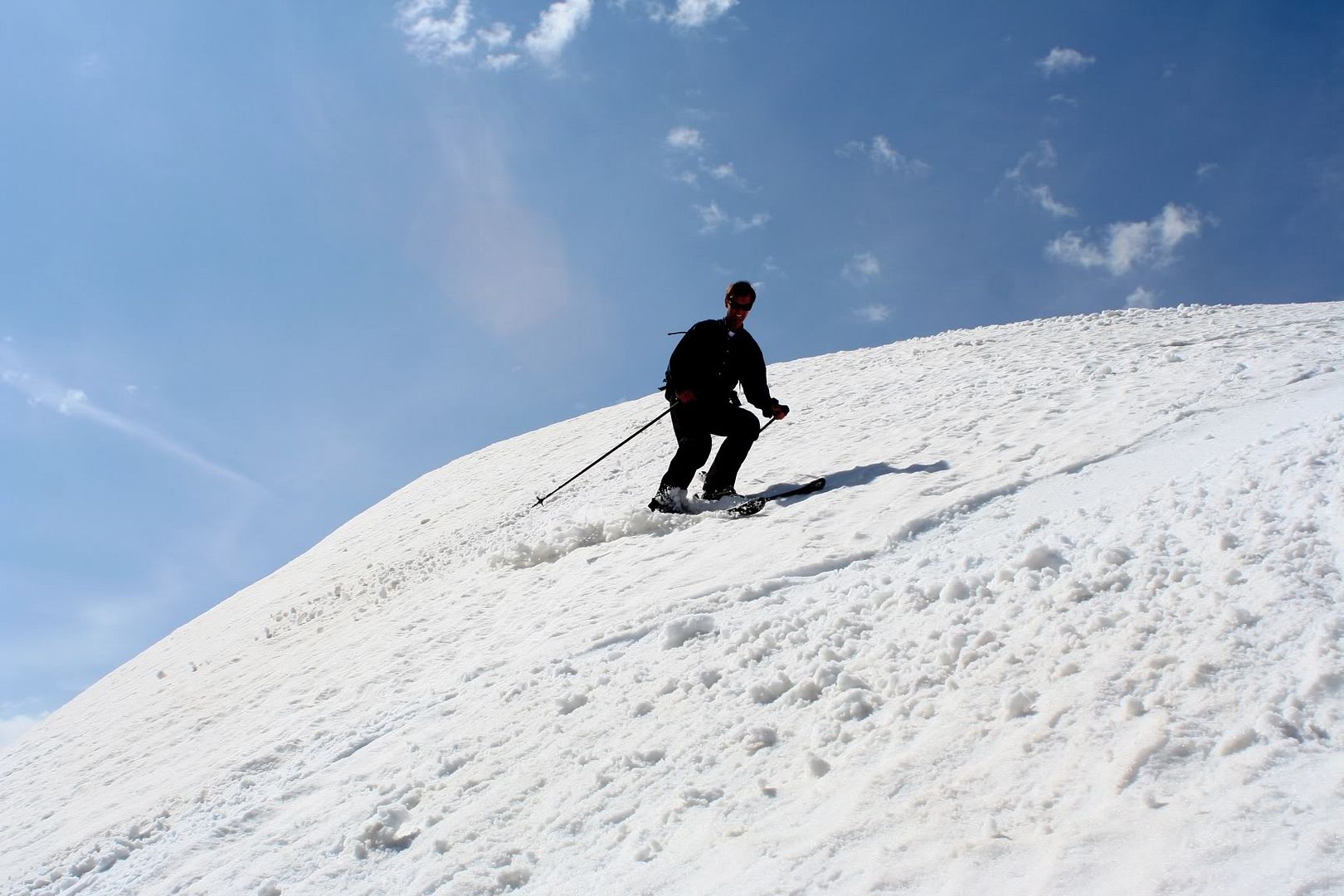 Here's Hand_Solo a little further down:
And here he is coming across the runout above Ski Lake: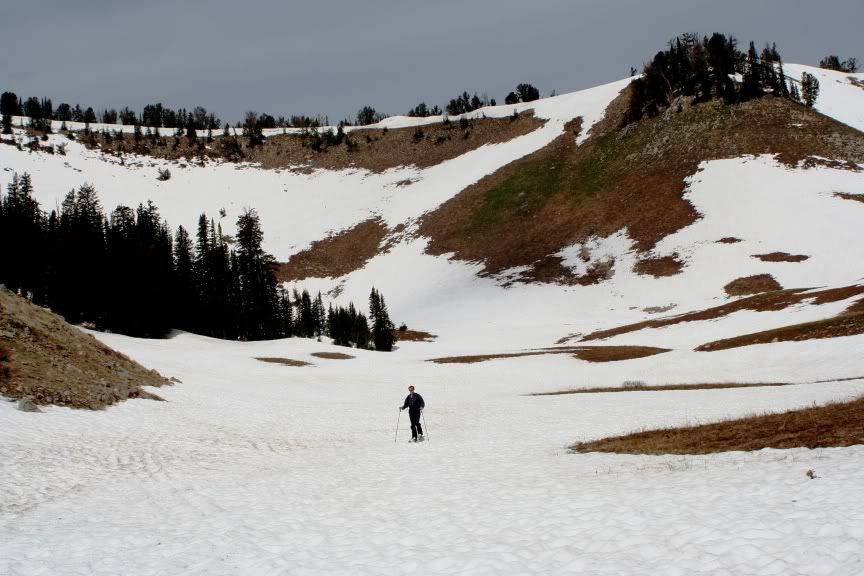 So, all in all, you gotta hand it to Hand. What a gamer. He seemed to actually enjoy the whole thing.
Hats off to Hand_Solo!