...it's been a great season. Our last skiing days of April 28th with 82" snowcover and May 1st with a 74" were outstanding. With temperatures this week warming, doubtful that we'll get back to Loveland before formal close May 6th
. Ahh...but there is still A-Basin.
Patrol always rides first lift (chair 1):
The gang for the day...lower left (?), Terry, Ernie, Garyskr, Tsavo, Betsy, Bong: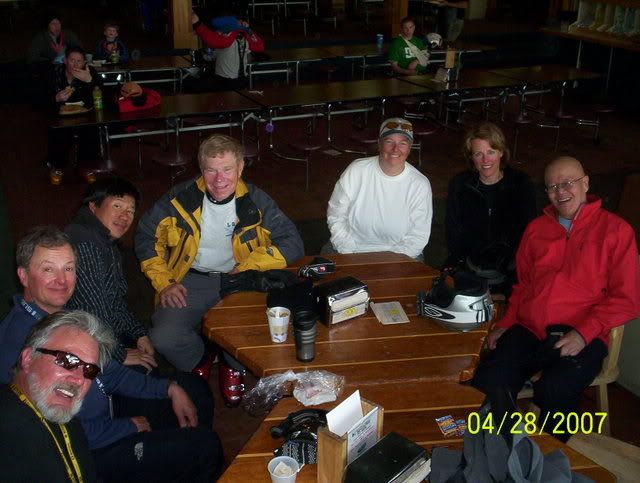 Garyskr takes us down "over the rainbow" off far left of chair 1:
Betsy:
Bong: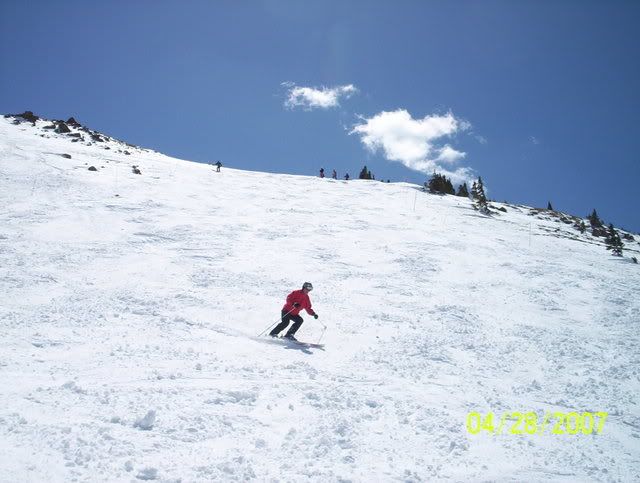 Me: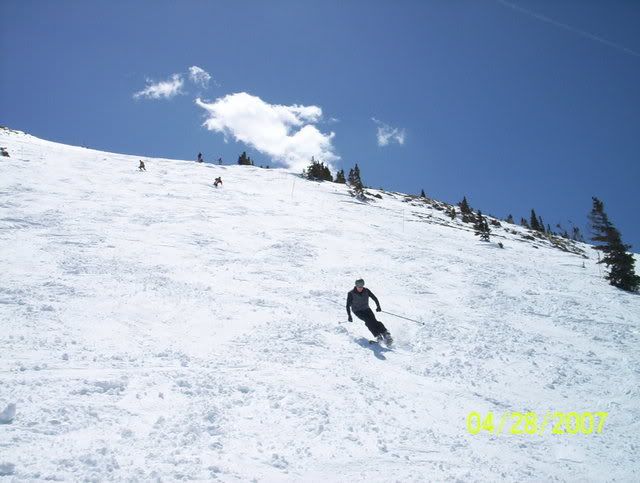 LOL. Tsavo zooms down some bumps under chair 4, plants a pole and then a loud "pop" is heard. No, not a muscle tear or bone break thank god, but rather the sound of the pole sticking impaled while "grip" pops off in her hand. I think everyone heard the pop and following "ah...shyte!". Betsy points to upslope pole [hard to see] while Tsavo looks shockingly at grip in hand: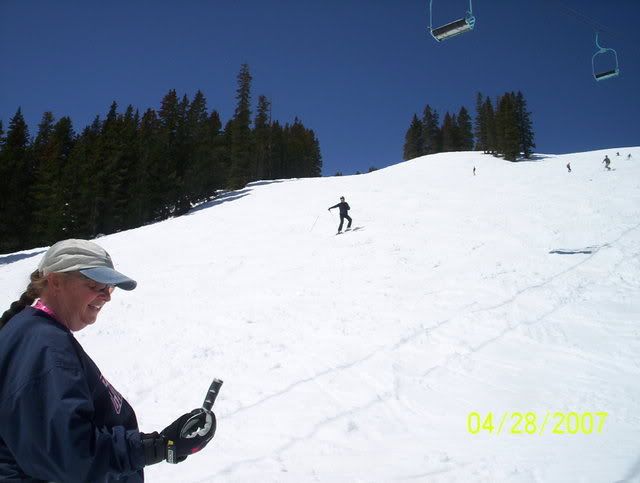 Party atmosphere at lunch:
...more food and drink: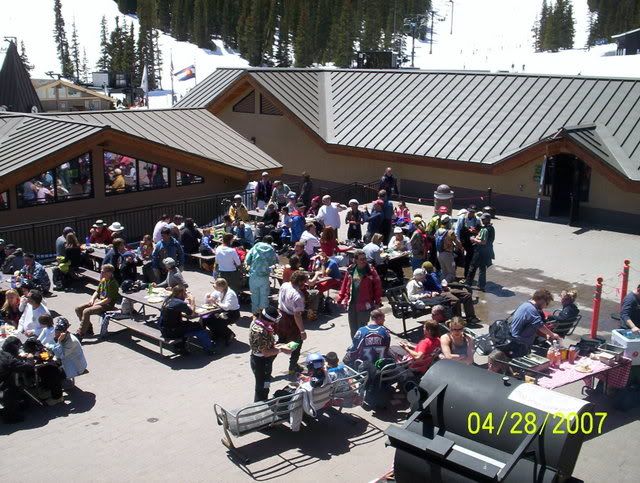 Nice legs Katy
...Ernie and Bong and I move closer
: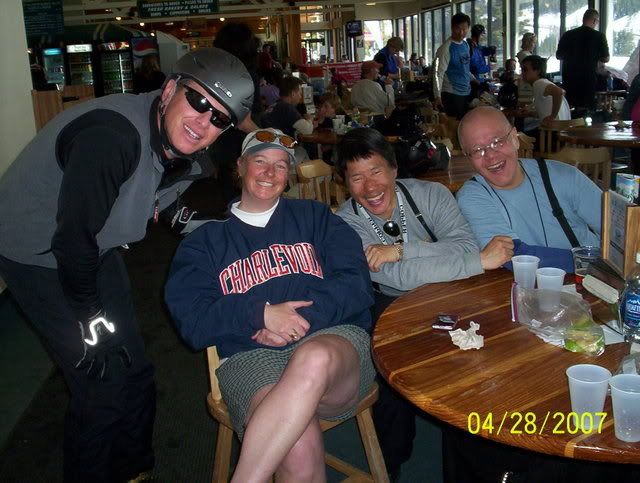 May 1st. You know it's going to be a good day when Bong sports his Hawaiian shirt base layer: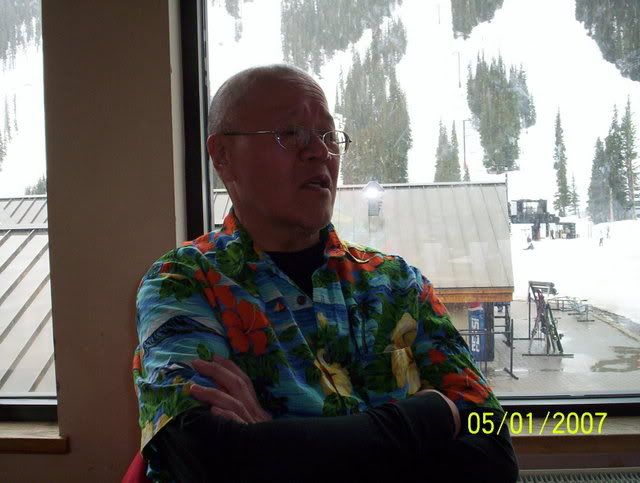 Betsy captures the boys ready to launch "The Plunge" off chair 8...Ernie and Bong left me standing!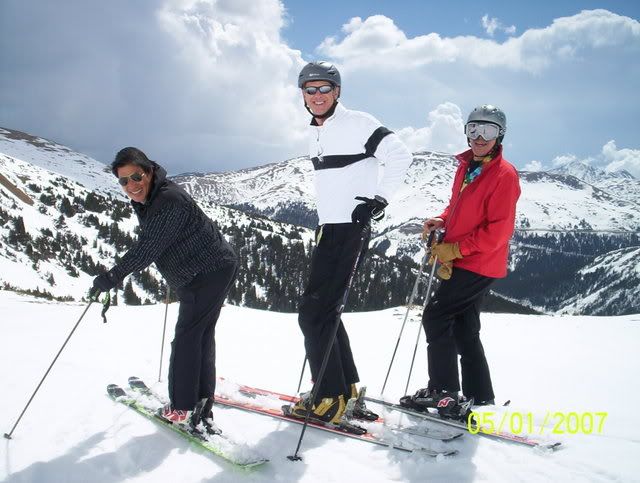 Betsy flying down "Zoom" off chair 1: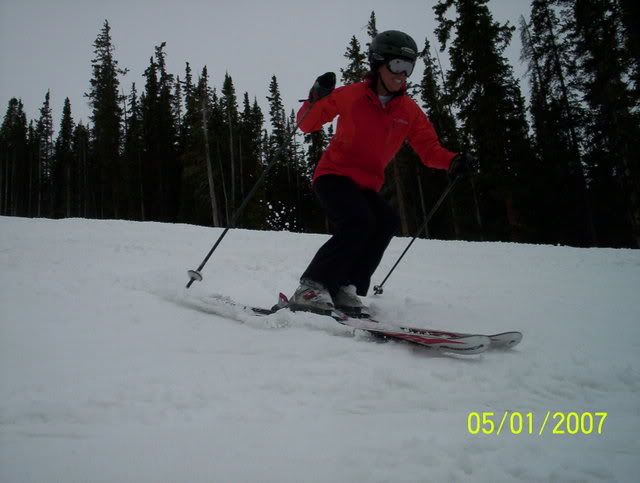 Me coming down "In the Mood" off chair 8:
We finish the day at Loveland, May 1st, c
elebrating Betsy's Birthday (birthday girl bottom right). Birthday cake was enjoyed by all our skiing friends (not pictured Tsavo and Bong).
Perfect
: