Seven of us met Sunday morning for some late season skiing at Loveland: Tsavo and her friend Rob, DonDenver and Betsy, JTolintino and his friend Chris, and yours truely. The mountain reported 2" new snow overnight but as expected parts of the mountain held more in the form of windblown.
View from the divide Sunday morning (it doesn't look like spring out there
):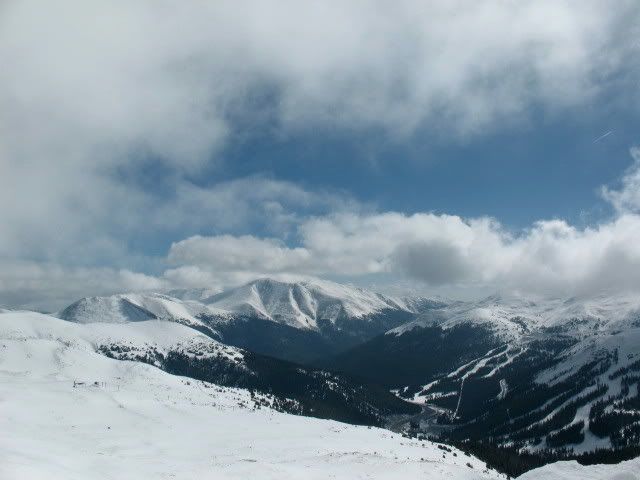 We spent the morning mining the freshies and windblown off chairs 9 and 8 giving JT and Chris and opportunity to ski new terrain. After lunch things were starting to soften up and it was decided that chair one was the place to be.
Group shot at top of lift 1:
Much of the afternoon was spent honing our steep mogul skills on "Over the Rainbow." A special thanks to Tsavo and Rob for all the pointers
:
DonDenver leading everyone down: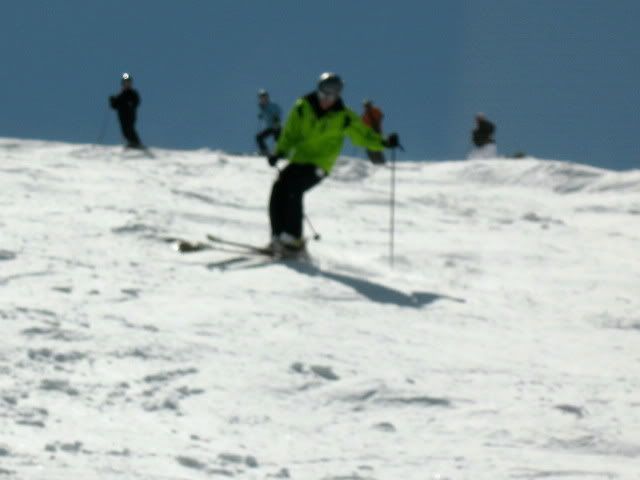 Betsy ripping the fall line:
Tsavo "skiing like a girl":
Chris finding her own line: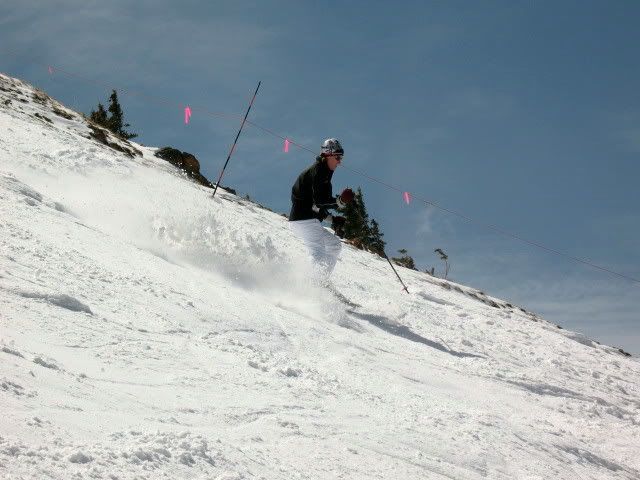 JTolintino navigating the steeps: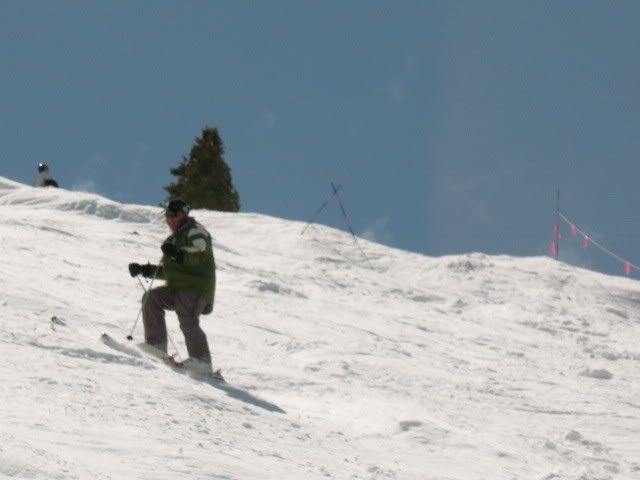 Rob making it look easy: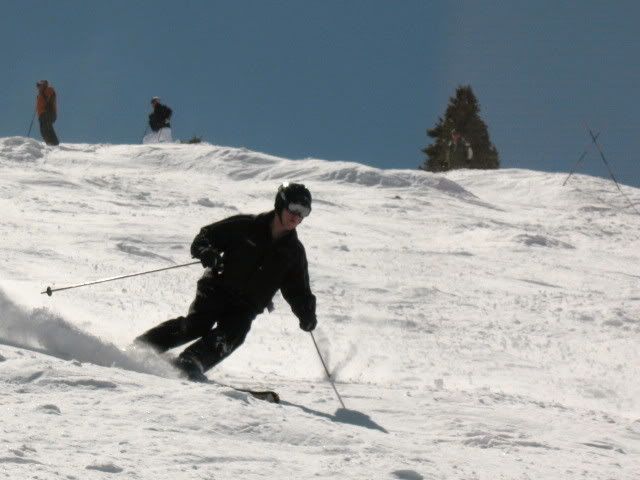 The end of the day took us back to chair nine for more bowl skiing. DonDenver demonstrated his cornice hucking skills while Tsavo and Rob picked some nice lines for us to ski. One last view from the top:
Loveland has two weeks left in their season. I think conditions will hold up
. Thanks everyone for a great day!