We had a great day of spring skiing at Targhee yesterday. Blue skies, moderately warm temps, great snow, and stupid human tricks.
Here's what the view was riding up the Dreamcatcher chair:
We watched the end-of-the-season Cardboard Derby ski race. The rules are that you can only use cardboard and duct tape to build your racing machine. Some of the racers were pathetic but some were amazingly creative (and FAST).
These little kids - Four Sweet Peas - were a riot: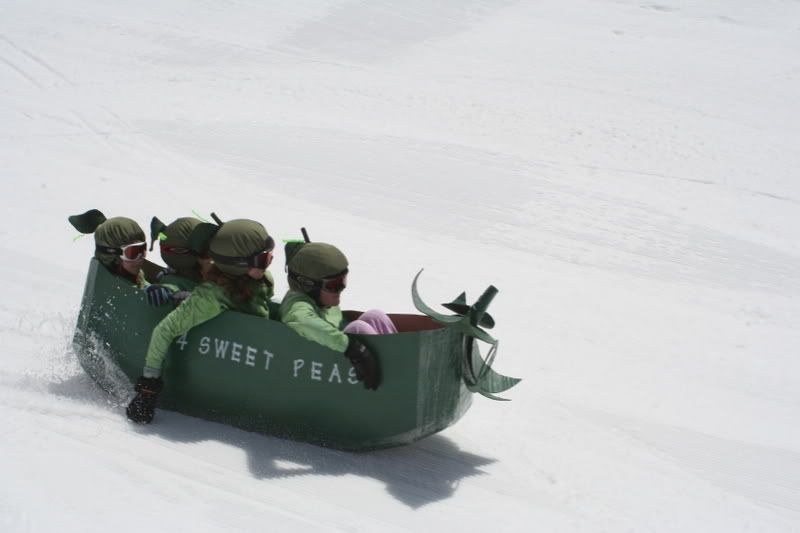 These guys (some kind of power bar or something) were fastest:
I thought this backhoe was great: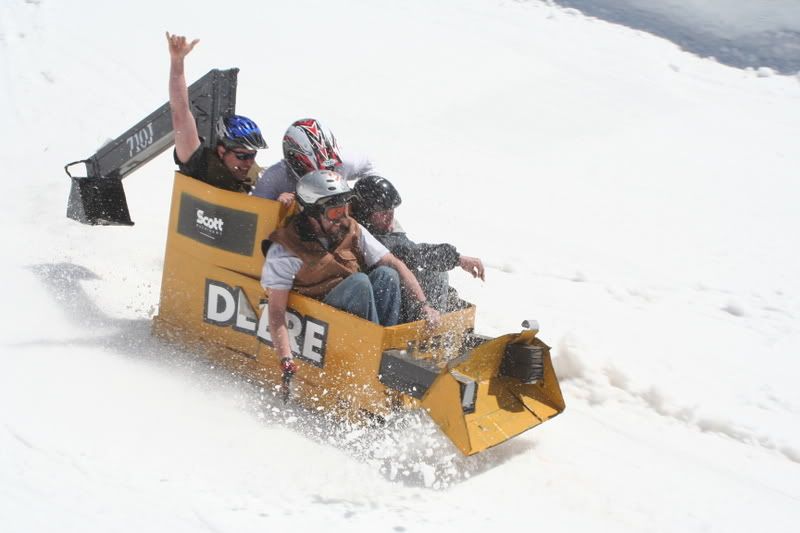 And this one probably won the "Most Elaborate" float. The theme is a play on the name of the main summit chair at Targhee, Dreamcatcher. This racer actually made it to the bottom of the course and was going fast: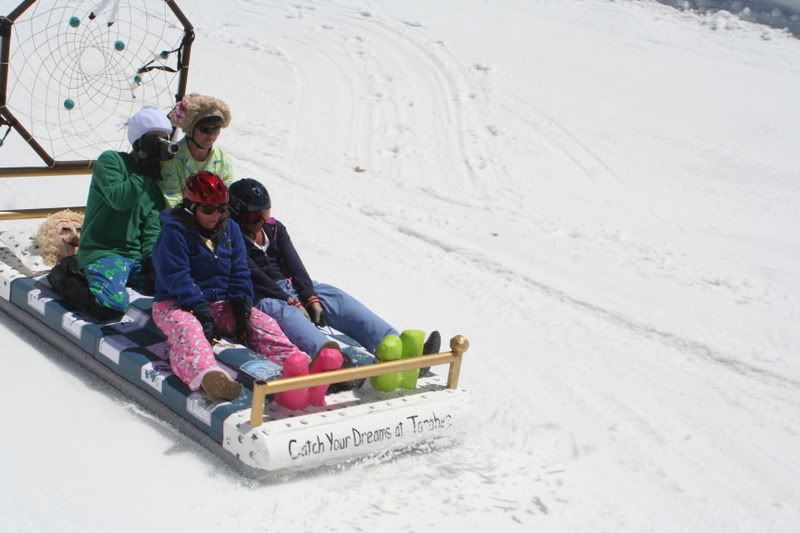 And a HUGE "thank you" to HarkinBanks, who took a bit of time out from his ski day to show us some of the nooks and crannies. He led us over to the Blackfoot Bowl area. That chair had been closed for a week and no one was skiing over there. He led us to the top of a huge open bowl of perfectly smooth spring corn snow and then let us go first. Thanks, Harkin!
Here's my wife and a friend enjoying some of the nicest spring skiing you can imagine:
I love spring skiing.