After a 1.5hr drive from Denver on less than ideal roads, I arrived at Copper Mtn, CO 8:00am Easter morning. From the village it appeared it would be a wonderful day:
8:30 am and time to hit the lifts. I decide to take Flyer to Seirra so that I can check out Union Meadows. Gees, a powder day and no lines.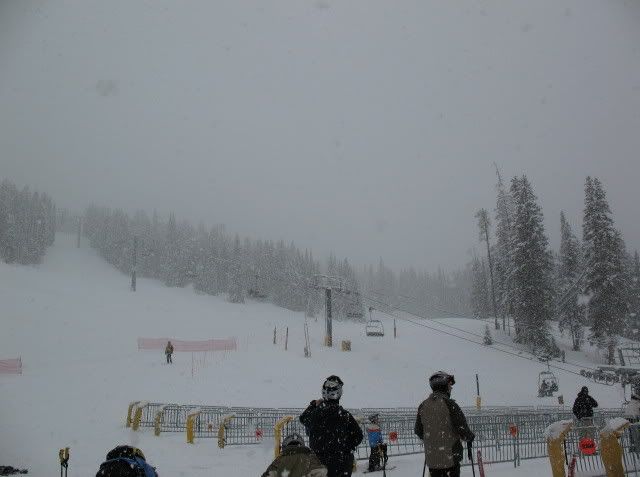 The snow was almost knee-deep up in the meadows, but unfortunately the weather was not cooperative to any photos...strong winds, snow and fog. So much for spring skiing
.
Eventually made my way to East Village for some lunch. 11:30 am and ready to hit it again....what, still no lines
.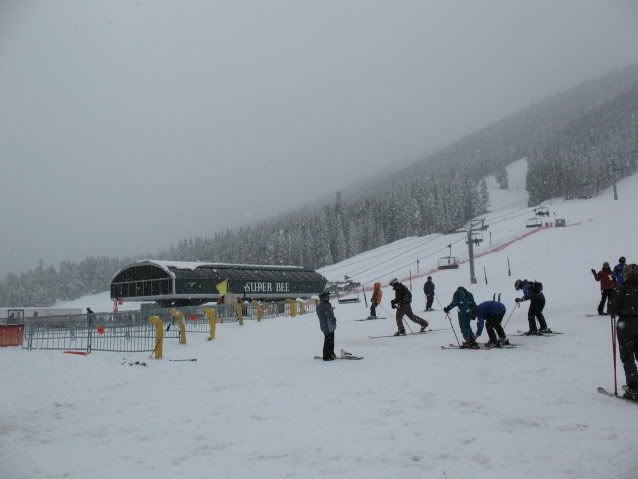 Decided to ski A lift and return yet again to Triple Treat (the run where I disslocated my shoulder in December):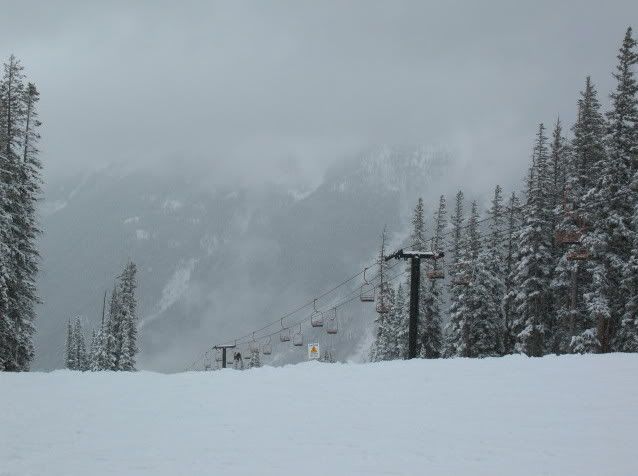 The powder was about boot deep midway down the run. Gees, that doesn't look so steep after all:
Time to head up to the poma lift...maybe the weather will break
: . Decisions, decisions: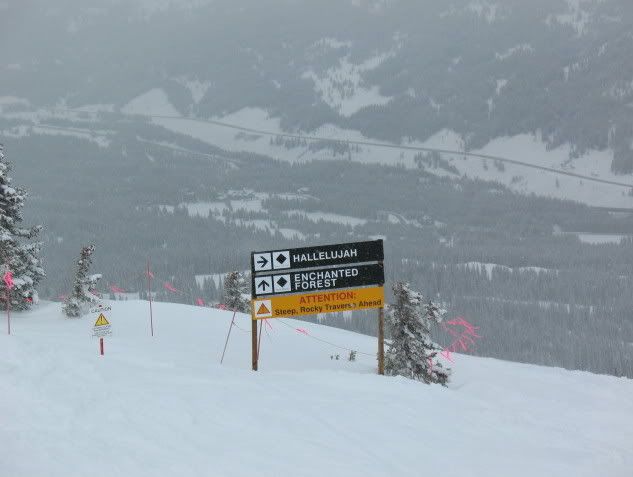 1:30 and my legs are fried. Still snowing up high and raining in the canyon:
What a great note to end my season at Copper on. Didn't feel like to end of the season at all. Next weekend I'm off to Whistler/Blackcomb. Let's hope the weather's better
.