3 Valley
we got up and scrambled for breakfast (damn time zone changes) we then rushed over to the briefing meeting to learn the rules and get our watches, maps and lunches.
A production company called Magoo TV (for Eurosport) and Rideguide
http://rideguide.ca/index_snow.asp
out of Alberta Canada were filming the entire event for TV had us all line up for the official start.
Through the mayhem of the start I did not see the stupid "white" guide wires holding the inflatable Salomon Start bubble up and I skied right into them and took a header right before the start line. BU hahahah expect this to be in the shows.
We headed to a far gondola to get the top checkpoint worth a lot of points. Upon reaching the top we realized that this place is FRIKING HUDGE and this was only 1 of the 4 resorts we had to ski today. We were not going to make it for the 10 am Supercross (which sucked because we had #6 Euro ranked supercrosser on our team) we got the checkpoint and proceded to try and make it back to where we started. 2 hours later and late we got close but gave up and kept skiing for checkpoints.
This place rocks for freeride. I have never hit so many cliffs in one run. The powder was excellent boot top to knee deep in most places.
I may as well address this now. Euro's all smoke crack. They stay on the little tiny groomed pistes and never dare venture off of them. A storm from 4-5 days ago will still have more fresh lines than you would find at Sunshine and Lake Louise combined. They just don't ski the powder. Crazy all of them but more for us. We mowed it graciously.
Great skiing and terrain we moved over to the other resorts for the checkpoints and kept dropping our jaw at how big this place is every time we enetered a new valley it was another two Lake Louises, pure insanity.
I swear you could ski there for a month and never hit the same line twice.
Lifts are effiecient and fast, lots of gondola's, lot of restaurants and shops all over the hill. So many people yet so much terrain. On piste is hell with people everywhere but move over 5 feet off the piste and no one around.
We eneded the day back at the start for a dual slalom race. We made the ¼ finals but the real racers in the crew took the podiums.
Then it was into the cars and off to Tignes / Val Disere.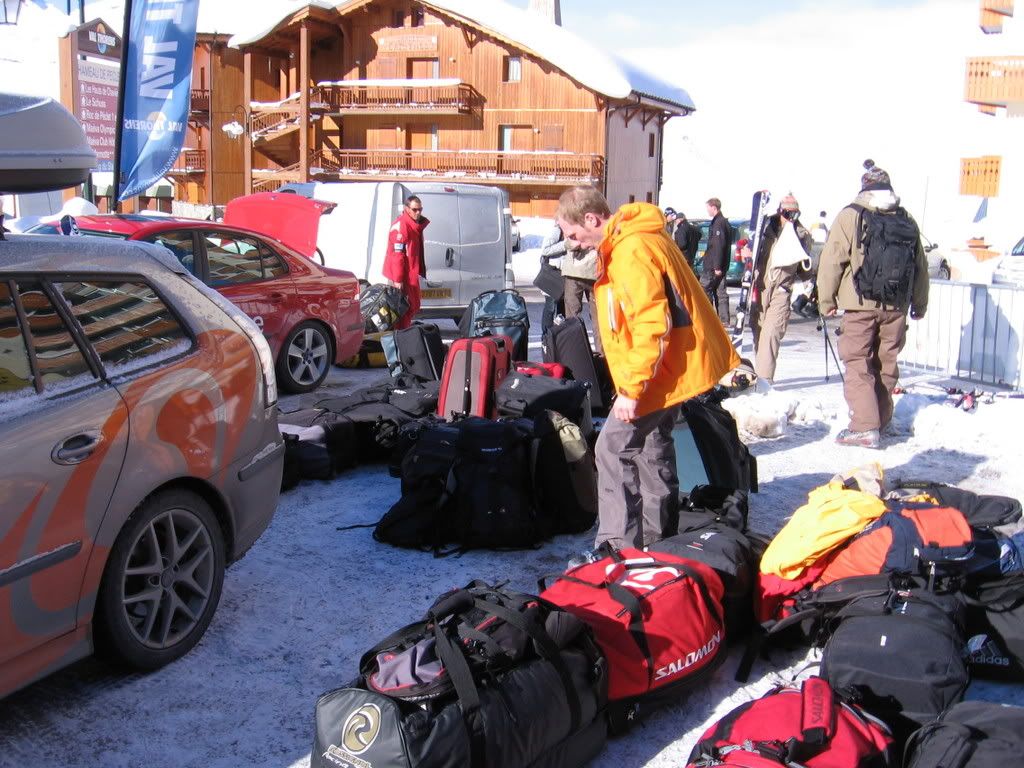 Les Demous Team, they finished 2nd, all right on guys and wicked skiers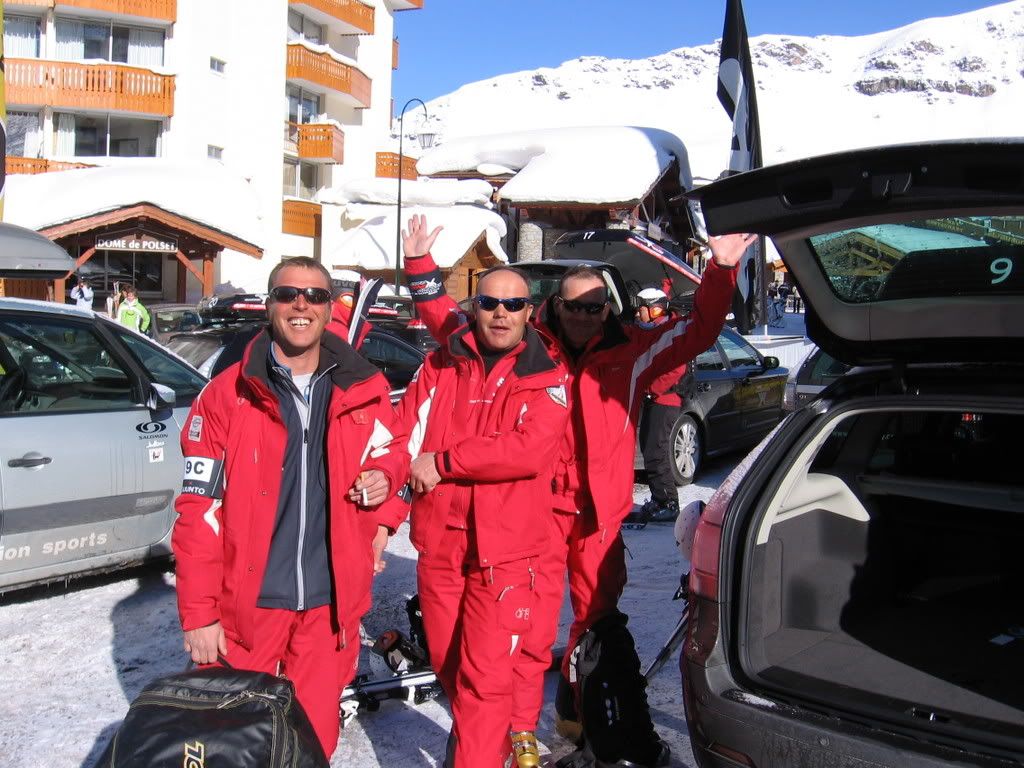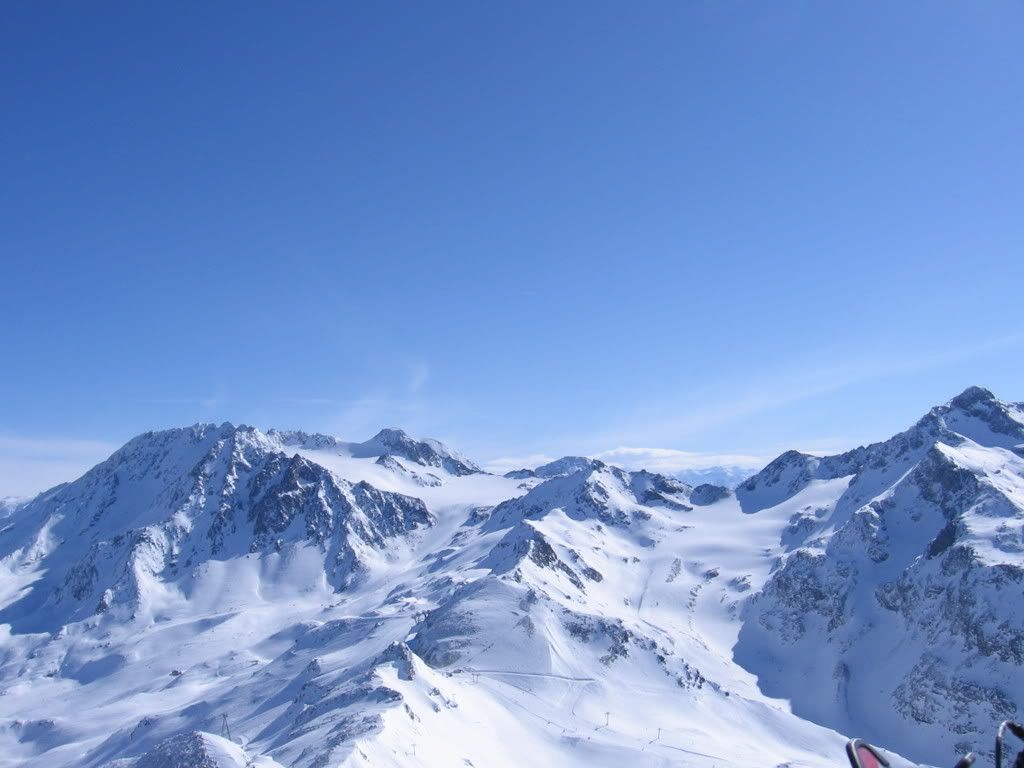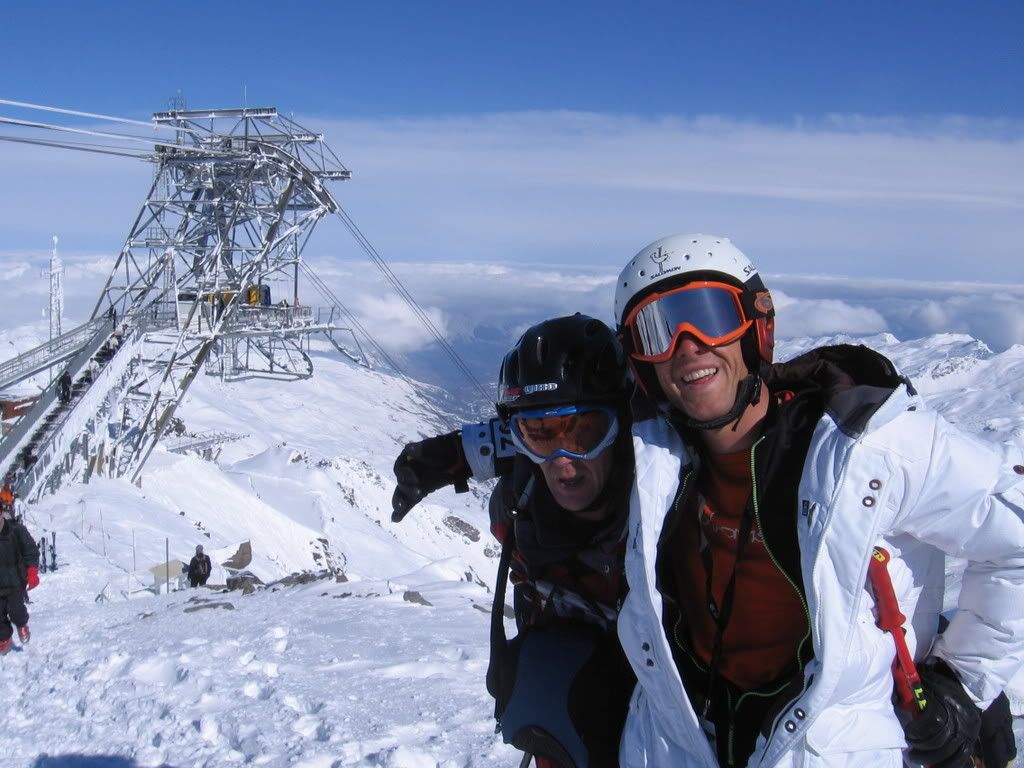 Me and Buddy Jay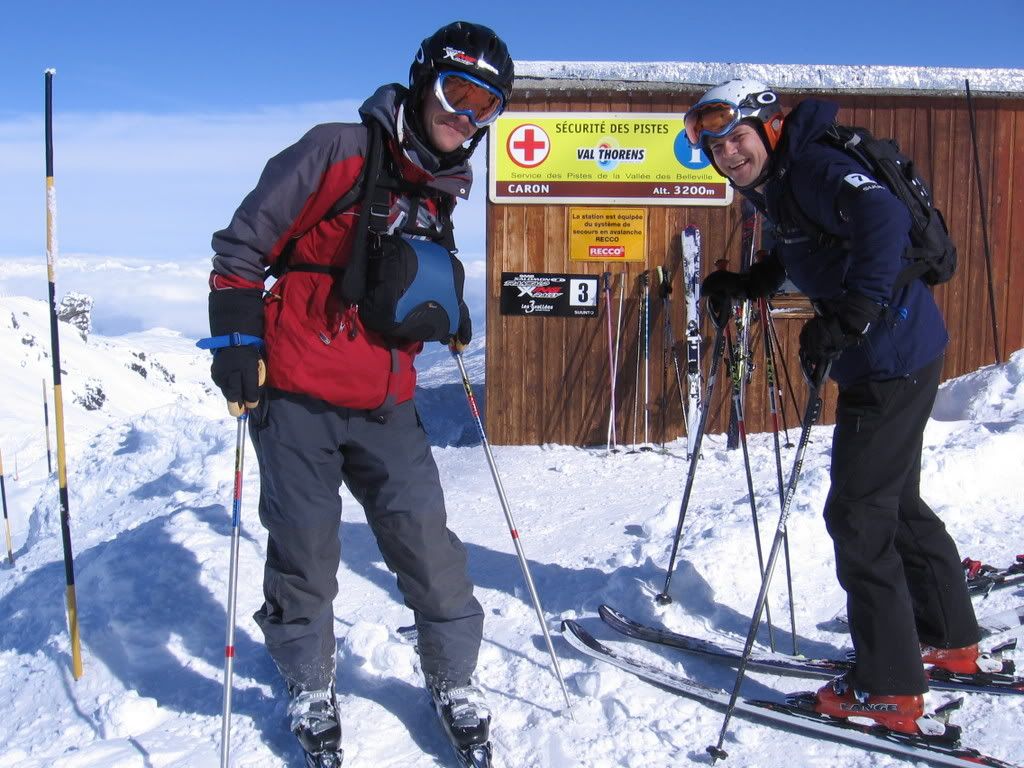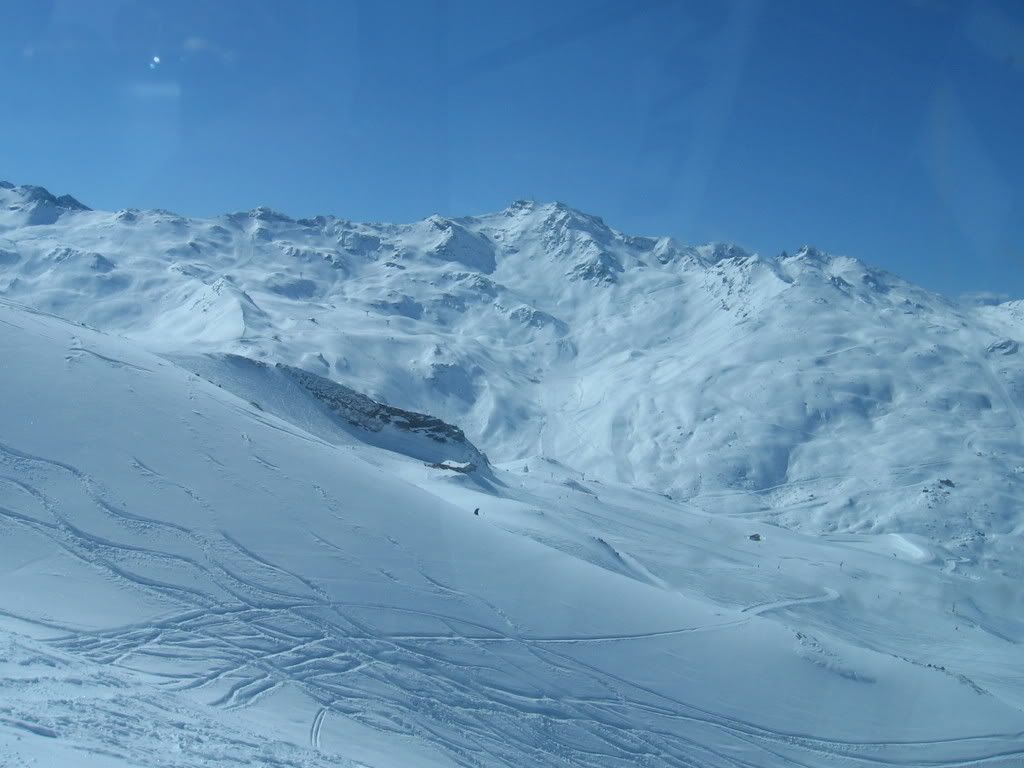 Alberta Lovin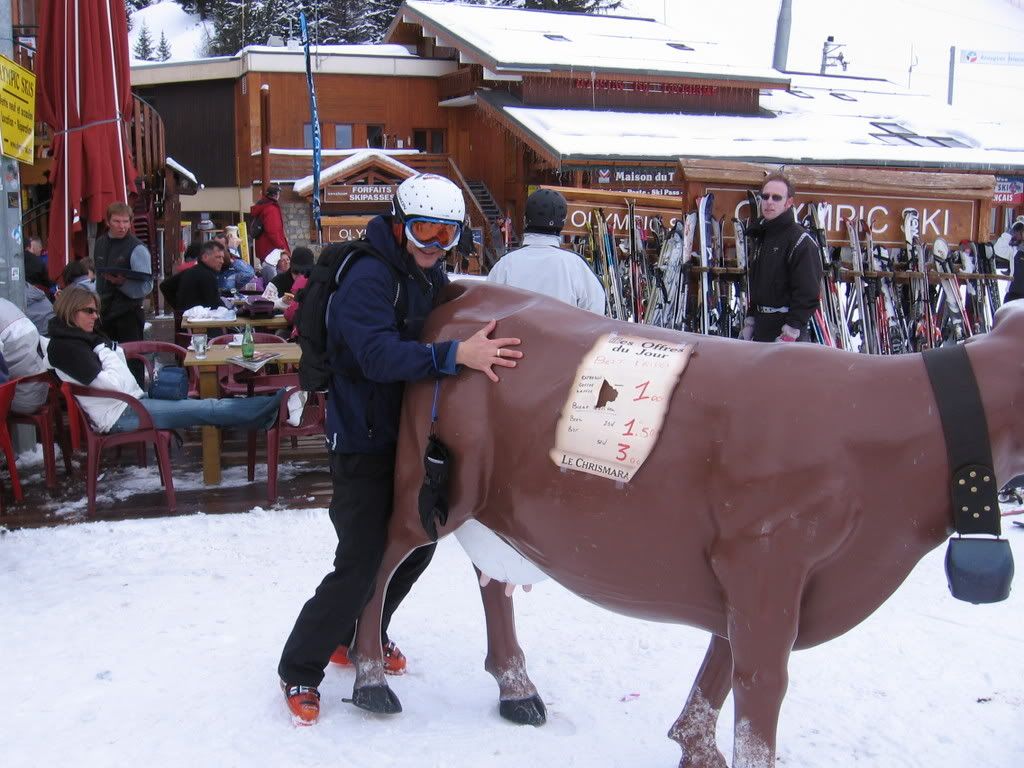 Alberta Tag Teaming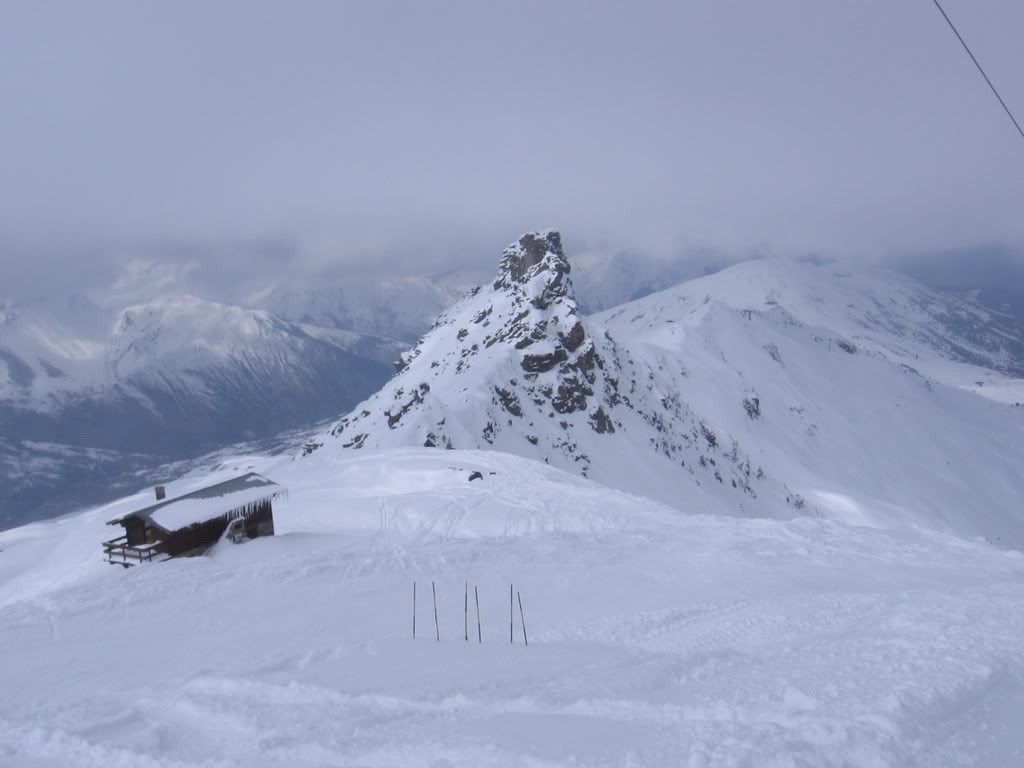 This girl (red and white) is so kick ass she would wipe most men up with her pinky. Kicked my ass by one full gate in a short run.