PART 8
St. Anton
Woke up made the staple Croisant, salami, bacon and cheese emergency sandwiches, drank coffee and got in the car for the short drive to St. Anton.
We had finally arrived in the land of no more POW. The resort was iced up and mostly hardpack. The temps did rise and by days end it was a super warm slurpee fun filled day.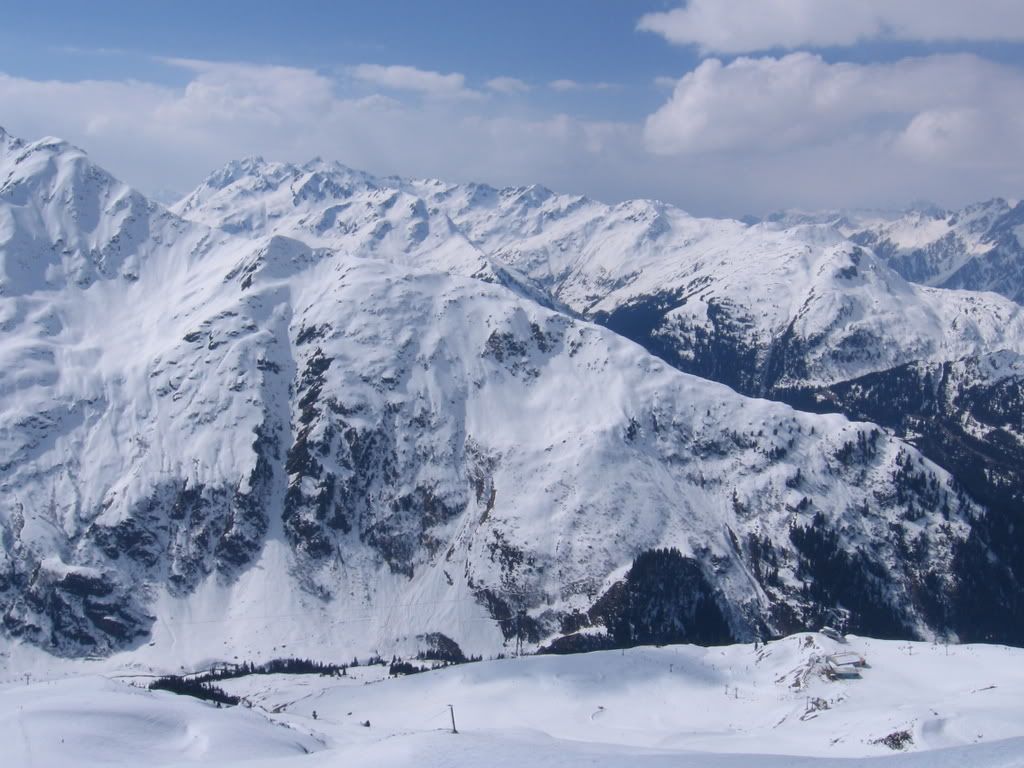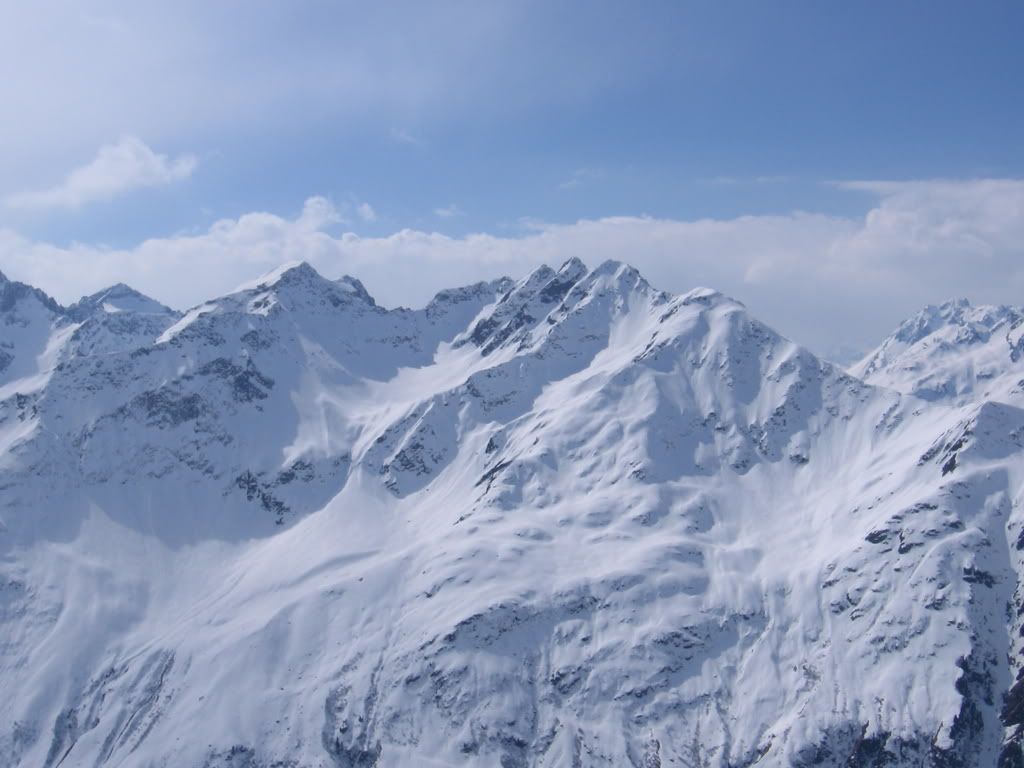 I thought I had lost my passport so I had to rip open those damn bags and search for it. I found it after 20 minutes and we then proceeded to go straight to the mogul competition.
We were bagged hard, the moguls were big and our legs were fading fast. We plunked through the mogul comp. The other competitors were showing how good they were by straighlining and going like apes on steroid banana's. Damn this comp is full of wicked skiers. A lot ski every day summer and winter and it was showing.
We then went for a check point and let Robin go get some vert points, while we plunked along to get to a few checkpoints and the next event across the valley.
We enjoyed our slow skiing and took in the views.
The conditions here deteriorated quickly as we approached the valley floor into true pure spring snush skiing.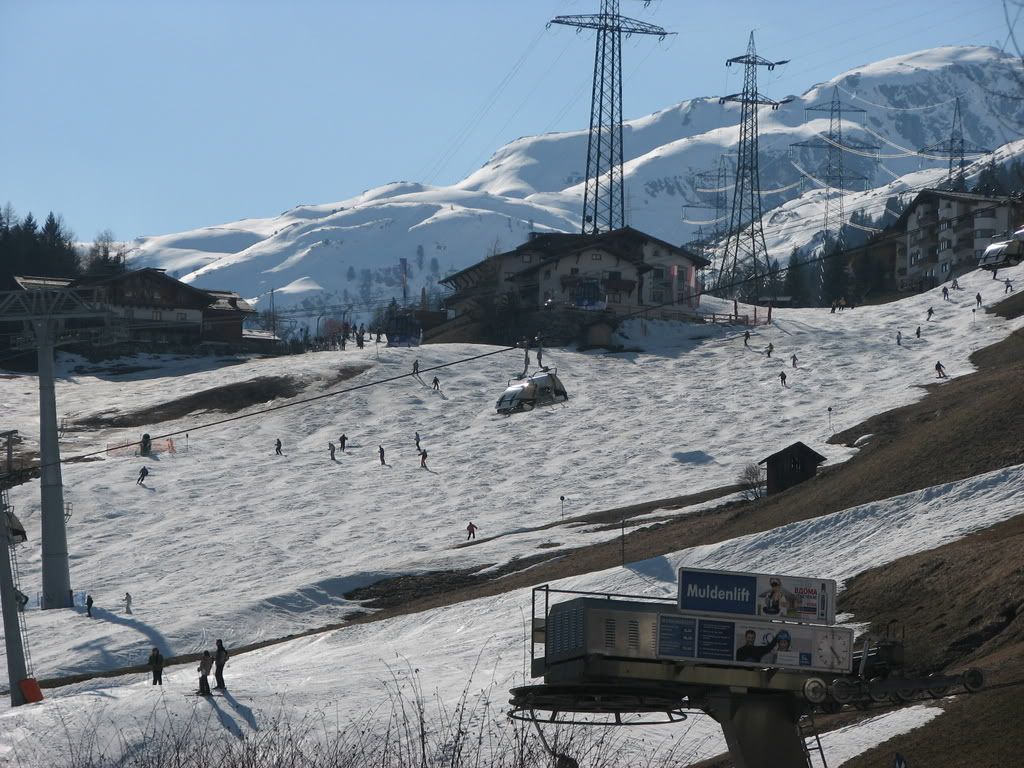 We crossed the valley by free bus and rode a gondy up the other side of the valley.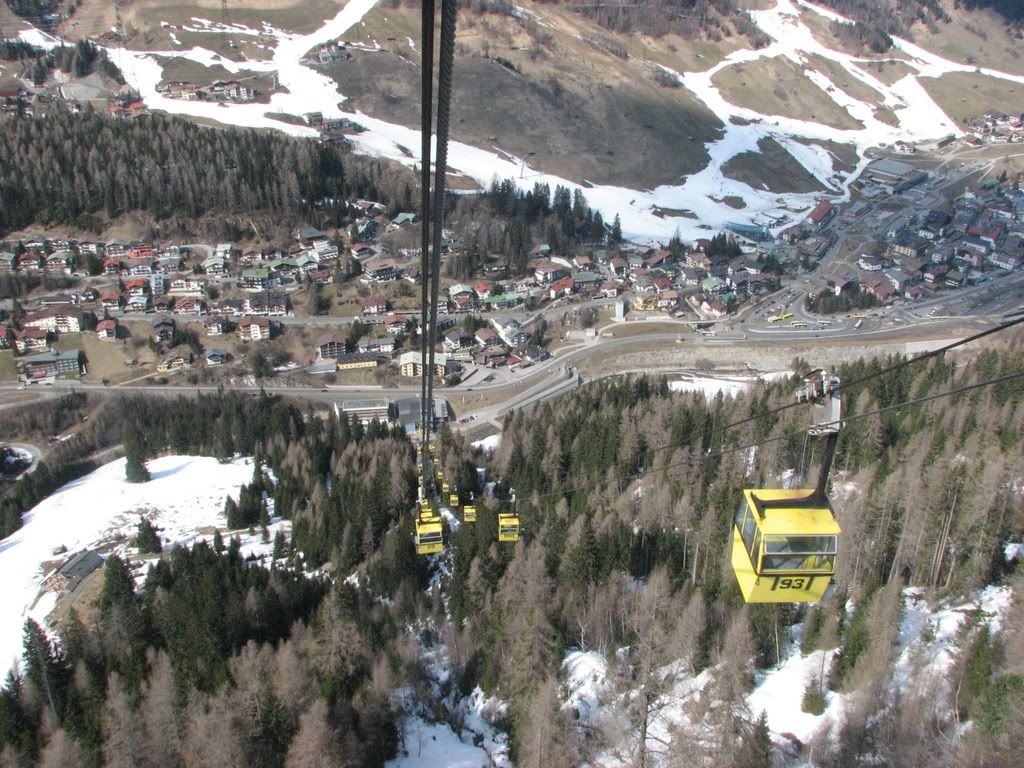 At the top it was another world, a smallish resort full of Spring Breaking British kids in funky outfits. Titties and sunbathing going on everywhere.
I have a funny pic of up here but it has nudity so check TGR if you want to see it.
We sat had some pizza and beer and enjoyed the hot spring sun. I got ready for the jumping competition watching the other teams practice pulling 360's, 720's, back flips. Team mate Robin hooked up with the Magoo TV crew with helmet cam and mike and proceeded to rip it up dropping all kinds of tricks landing switch on Salomon Tornado's. Jay grabbed some pics for points and wow this kid has mad skills.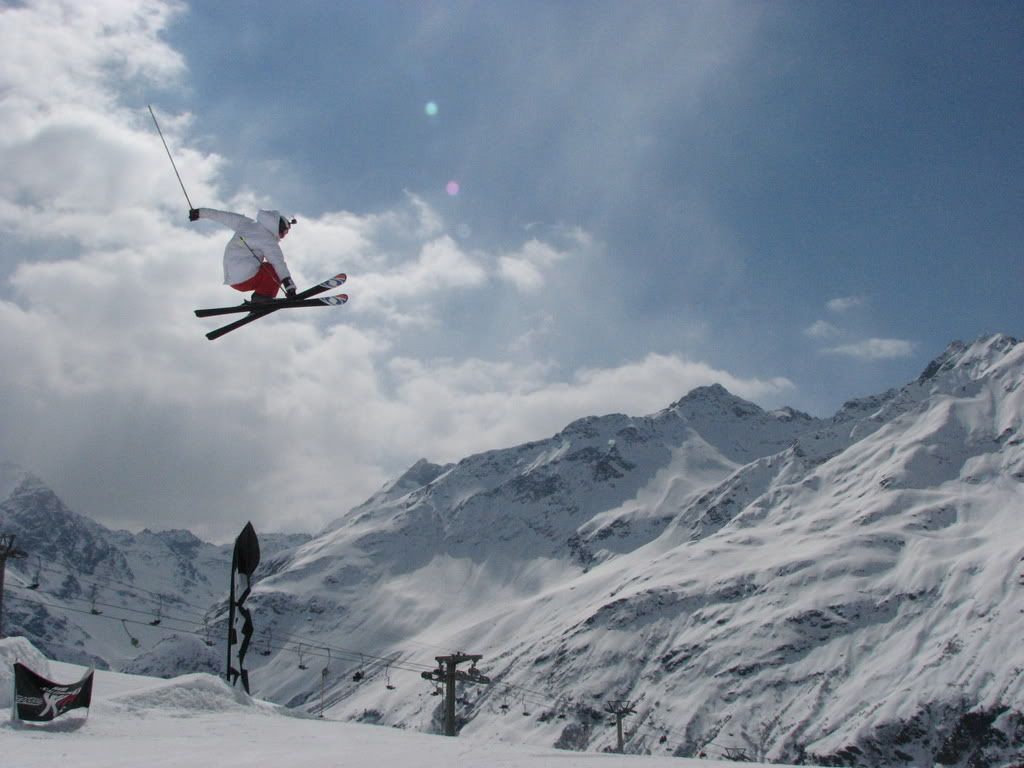 I took a training run and did some good moves but noting on par with some of the other teams. I held my own against most and put down a solid scoring run.
Jay and I then took off to make more checkpoints while Robin gained some well deserved exposure time in front of the camera's.
Watch for this kid, he will be big !
We grabbed two more checkpoints and headed to the car, turned in watch and camera pics, put on shorts and T shirts and enjoyed the sun and some snacks.
We then drove onto Solden for our last stop.
This being the last stop they offered up points for the cleanest car and we cleaned that thing totally, vacuumed, spray washed and buddy jay wiped it down with t shirst while I slept. HE rocked the cleaning hard and that car was better than brand new.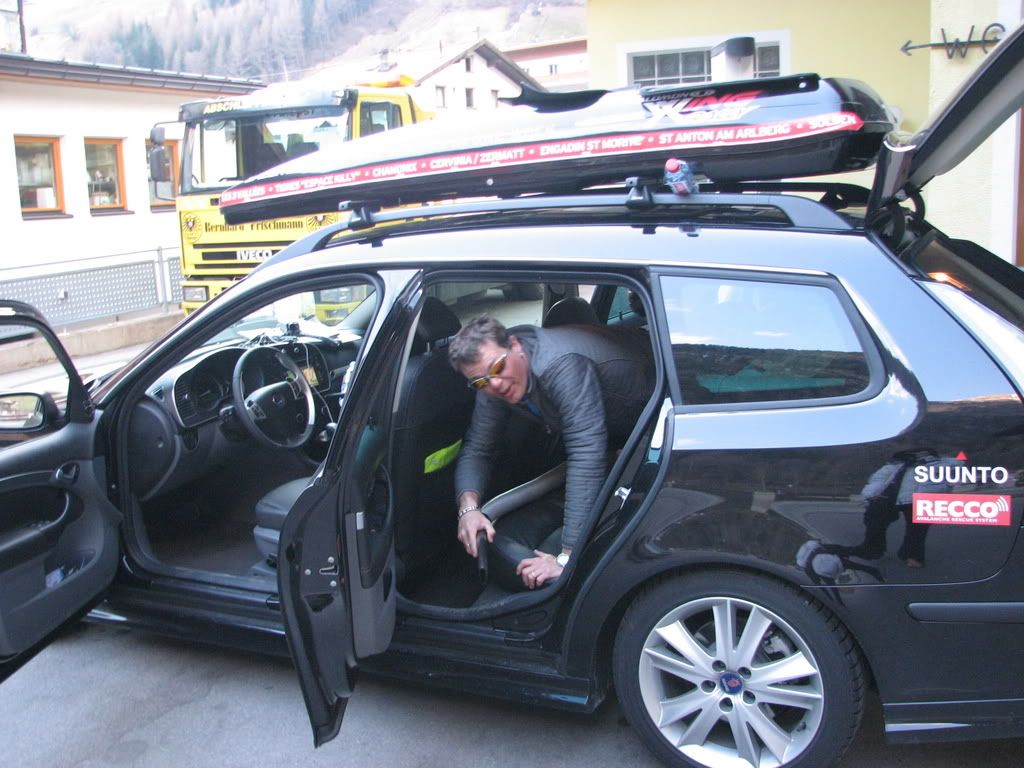 We arrived and I just grabbed the (insert foul word here) bags and went to the room. THEY HAD A HOT TUB and I went straight to it. OMG I damn near messed myself it felt so good.
The Euro's have a totally different approach to Spa's They had steam rooms, sauna's, suntan beds, hot tub, mutli nozzeled showeres, lounge chairs. I think North American Hotels need to listen up and take this on. Pure indulgence and relaxation was on the menu.
I enjoyed a few rounds in between getting fresh Rum and Cokes and felt like 10 million bucks after.
We enjoyed the best meal of the trip, I ate with the TOP TOP dude of Salomon. What a cool guy, I would never have known if someone didn't tell me. Regular Joe Bloe and a pleasure to share dinner with.
I then proceeded to fill myself with more Rum and Cokes and go to bed early, never mind the bags we were staying here two nights