I met up with a few guys from TGR on Thursday to ski the Beav after a good 30" over the last 4 days. The snow was DEEP. Unfortunately a mechanical problem kept the Grouse lift closed until about 12:30, so we went over to Stone Creek Chutes to play a little in the cliffs. There are so many good lines to take back there- the only downside is the long lift ride back up, and only around 500 vertical of good skiing. Here are some pics taken by friends Max and Dave.
11:00 in the glades next to Larkspur Bowl... untouched.
The snow was nice and creamy... not super light due to the wind.
Me hitting up one of the hundreds of shorter drops:
The snow was still light by most standards.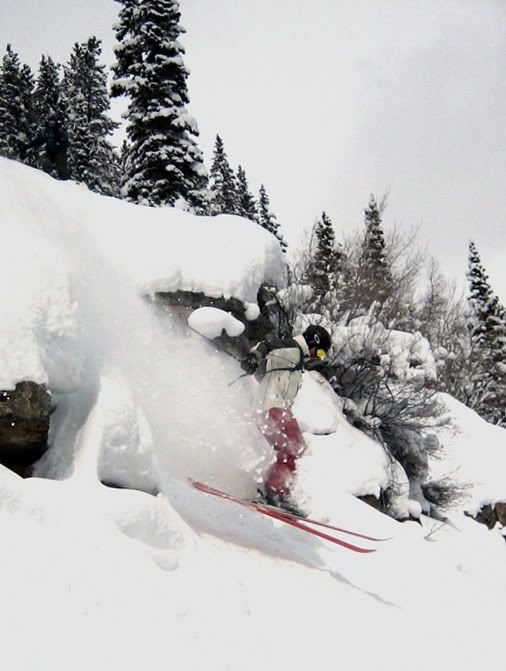 This was the end of a pillow line we hiked up to:
Landing zones with 3' of powder do not suck: