Call me lucky.
My business partner and I came down to Alta for the weekend to do some "work" schmoozing. So we arrived at the Alta Peruvian lodge last night in a raging blizzard and woke up to more heavy snow (and wind!). I've always dreamed of being interlodged, and sure enough, we were on "maximum interlodge" this morning. I think that's something like double secret interlodge but I'm not sure.
Anyway, they did finally let us out of the lodge and we got a few runs in before the hordes from the valley arrived.
Here's what our car (the one in the foreground) looked like this morning: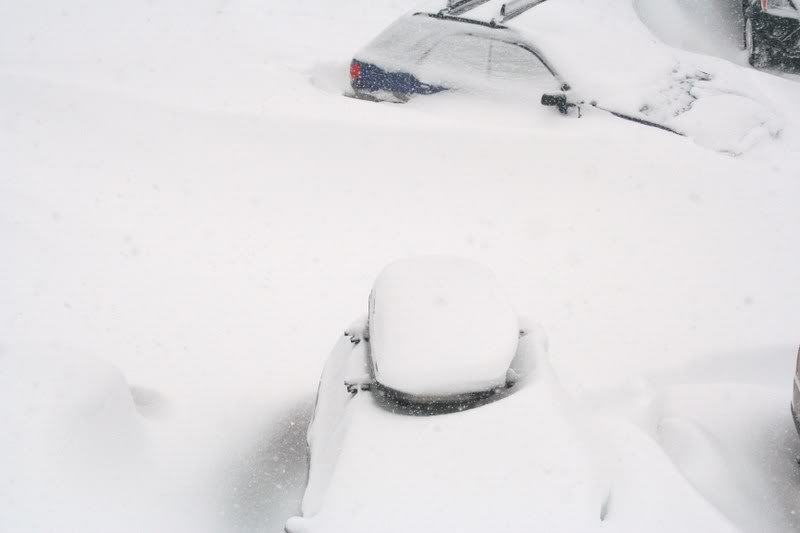 Here's what my partner looked like about 45 minutes later:
Here's what I looked like about two hours after that when the sun came out: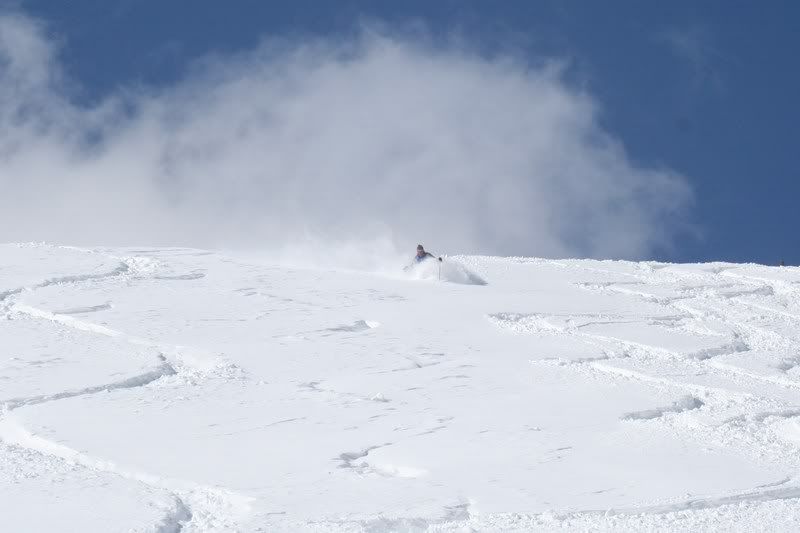 And about 30 seconds after that: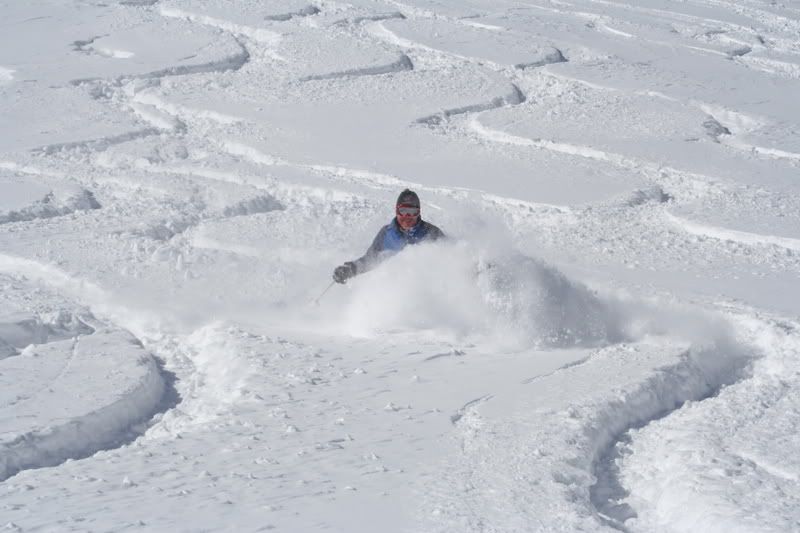 And here's my partner with Mt. Superior in the background. The end of a great day.