Friday morning my friends and I found out Vail was reporting 8", and the Beav was reporting 1". We knew better- we were in Minturn the night before and it was dumping all morning. We arrived at BC at 8:30 to about 6", and by 10:00 it was easily 8-10". Not wanting to disrupt the rich fur-wearing tourists, we stayed away from them and skied Royal Elk Glades all day until they eventually closed the lift due to wind at around 1:30. The snow was as soft as I've seen in a long time... and in almost 5 hrs of skiing, we saw a total of 8 other people. Don't tell anyone though.
Erik dropping a little cliff:
Mike wondering how this could be only an inch: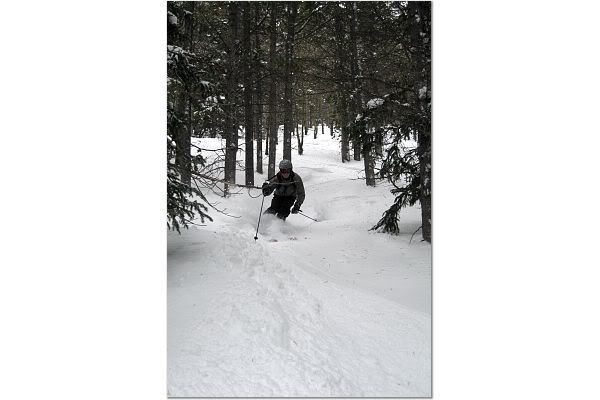 Eduardo thinking "this isn't the kind of powder we have in Venezuela":
Nothing to see at Beaver Creek: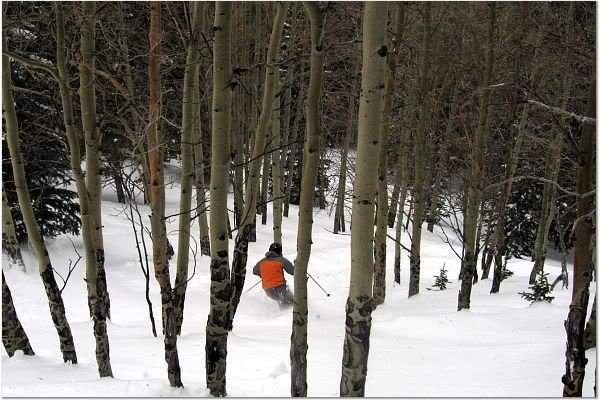 Beaver Creek is known for its groomers.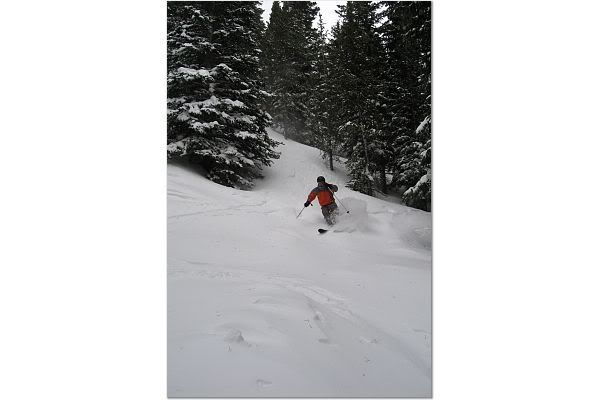 Mike thinks he likes the Beav: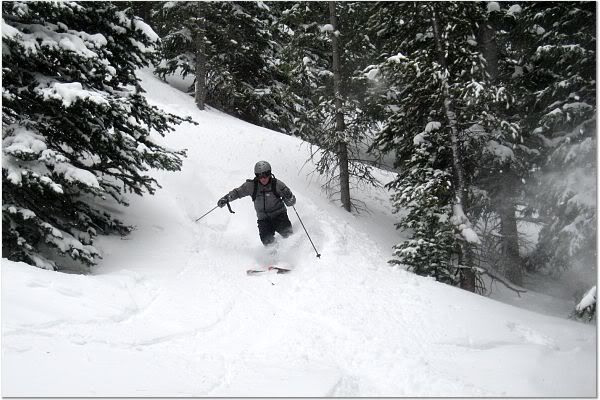 Erik's 3rd day on skis this year was worth the points he cashed in:
Light and fluffy, just the way we like it: