Hello from an epicski newb. I am probably asking a perfectly stupid question in my first post, but after searching the archives a bit and not quite finding the answer (probably poor searching skills on my part), here goes:
Just got a great deal on a pair of Volkl 724 Pros, 191cm, unmounted 04/05 models, and they come with the Marker Piston mounting plate thingy.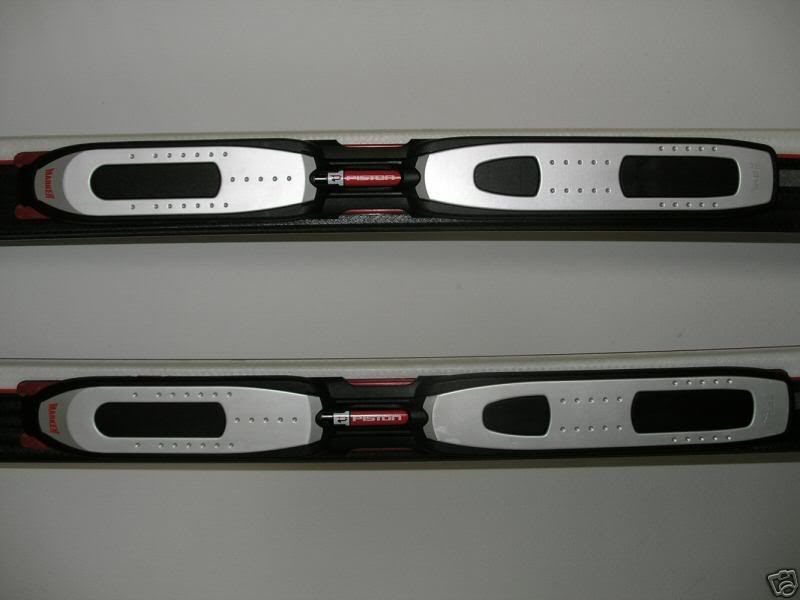 I am a loyal Salomon binding user and not a big fan of Marker. Here is my 2-part dufus query:
1) Can I mount my Salomon Z12 Ti's on that plate?
2) Any recommendations on the mounting point? Do I just center that piston thing under my boot?
Background: I'm 6'2" 190#, live in Tahoe, ski about 70 days a year and mostly ski fat boards yadda, yadda, yadda. During this year's humble snowfall totals I've been finding myself running the groomers more than in the last 5 years combined. Thus, I wanted to get a dedicated on-piste ski to rip the early morning 'roy. Thanks in advance for any feedback.