Well, they opened pretty much the whole mountain for the first time this year. They had a lot of snow, although I didn't get up there for first tracks, so there was some wind pack and settling it was still pretty nice. Magic is a locals favorite, kind of a mini Mad River in Southern Vt. It's old time New England skiing and the narrow tree lined trails made for less wind on a cold day. For $25 and no lift lines it's hard to go wrong when there's snow.
Roads were OK in Simonsville, although you could tell they got a lot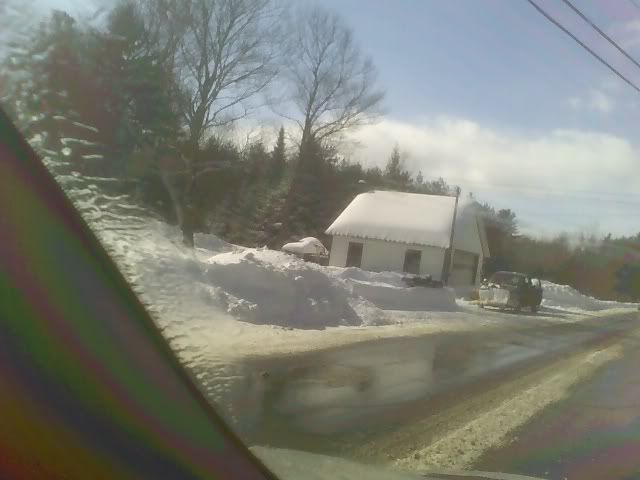 On the hill, there was still a lot of untracked snow waiting. It was the first time most of these trails were open, because Magic doesn't make a lot of snow.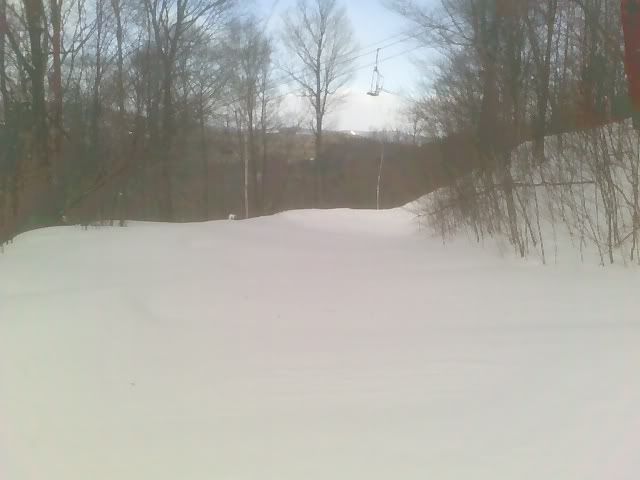 Broomstick had some snow on it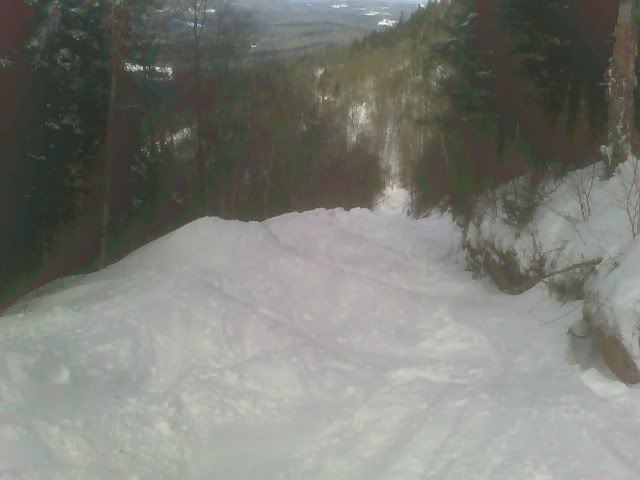 One of my favorite runs of the day was Talisman - an ode to Mr Crab's Mantra shot in Park City
Slide of Hans was even open, although I bit the dust on that trail in some deep stuff (no pictures of that
. This is a narrow windy steep trail off to skiers left which again the ropes were up til midday.
Goniff and Twilight Zone glades were even open ... well OK we jump the ropes but it was respectable.