Brrrrrrr! For those of you who skied in Colorado last weekend, you can feel my pain. Friday was too cold to take the camera out- but the snow at the Beav was $$$. My friend and I explored the new Stone Creek Chutes- lots of good stuff back there, but the only gripe I have is that its too short. Only about 600-700 vert, then you have to take the Rose Bowl Chair back up, which is a SLOW triple.
Saturday we got first chair on Grouse Mountain, and spent all day lapping Royal Elk. Wow. Despite the second straight day of 30+ mph winds, the snow was great. A little windblown crust, but it was soft most everywhere. Here are some pics... I'm in white, my friend Mike is in gray.
Before the sun came up high enough:
Windblown my a$$!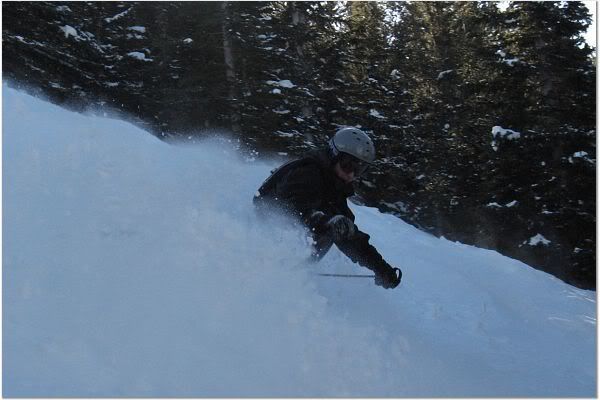 Yours truly making some high speed turns: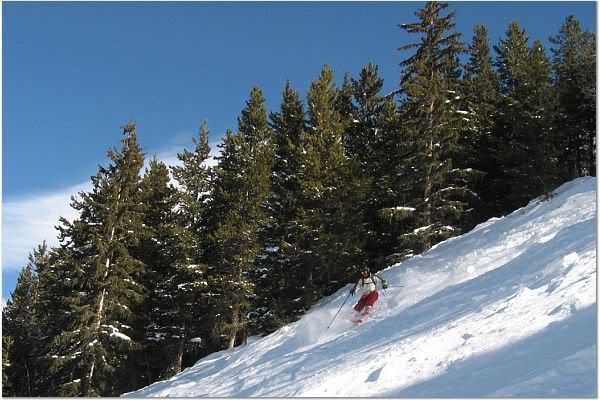 That's my helmet.
If this was Vail, there'd be 10 others in this picture.
My sticks:
The trees are so much fun.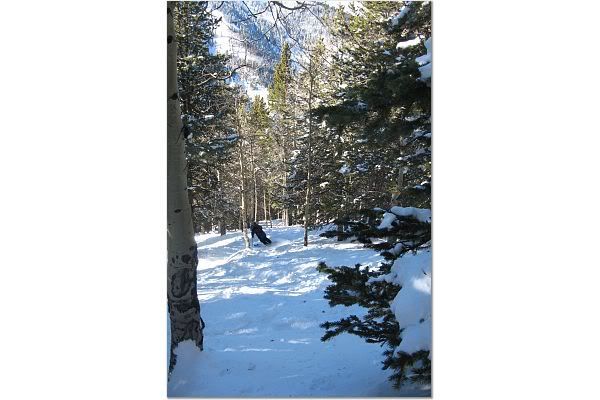 Me hitting a nice little drop: