Drove north to Targhee last Thursday. Thermometer in my car showed as low as -16F as we went through Idaho Falls and Driggs. Checked in at the Targhee Lodge by 8PM and just
chilled
with a glass of wine before bed.
Friday AM -8F at the base and -17 at the summit with 15 mph winds so chill factor was like -29 or something. Light but steady snow all day and no frostbite luckly. Plenty of good coverage but nothing real soft.
Saturday AM bluebird skies and 10F. Targhee reported only 3in. of new but I had twice that much on my car in the parking lot. Great conditions - my 7 year old grabbed first chair (literally) and finished the day by also being the last chair that went to the summit. There was a couple of breaks mixed in throughout the day. Probably got to around 30F before the end of the day.
Sunday AM high overcast and 20F. The sun came out later on. Mostly just ripped the groomers and then left by 2PM. Here are some shots: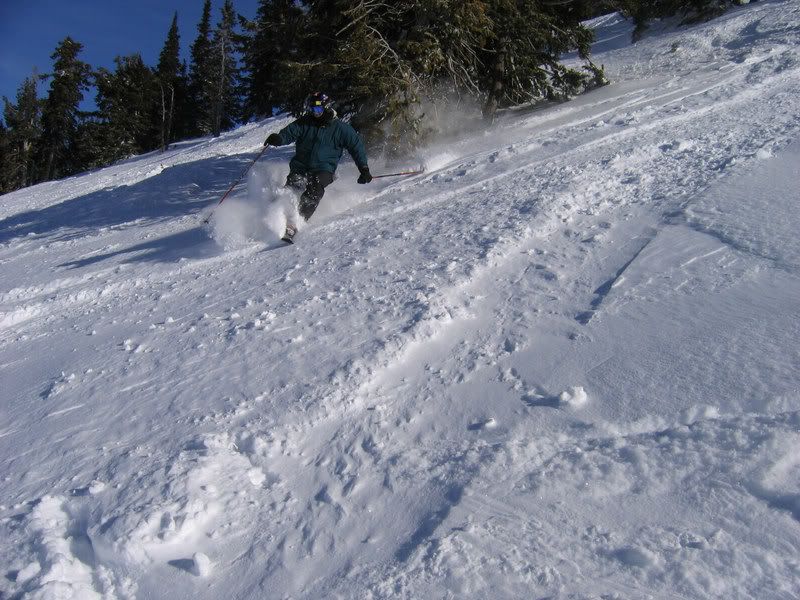 A little fresh on top of some hardpack. I'm not complaining.
Above Mary's - note look at the upper left to see the lone hiker seeking the good stuff!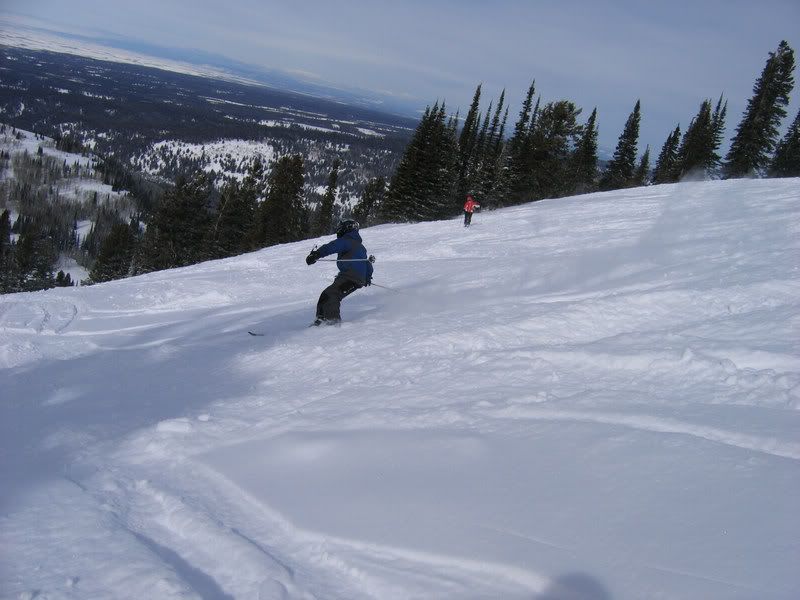 My 7 year old tears up Blackfoot!
Powdercats heading out early in the morning unfortunately without me
:
Lapped Blackfoot in the AM and made our own new tracks on every run until lunch!