I have forsale:
- A new, never been mounted pair of Salomon Equipe DH skis size 207. I believe they are from the 02-03 season. The bases and edges are unprepared. Base protectors included. Asking $250 obo.
- Salomon S920 bindings. All metal contruction, not plastic like the lower end bindings. DIN range 14-20. Near new. I bought these from a fellow bear in May 2006. My intensions were to mount them to my Equipe DH's, but since there is no snow I would rather them be used instead of sitting in my basement collecting dust. These bindings have a 5 year warranty from Salomon.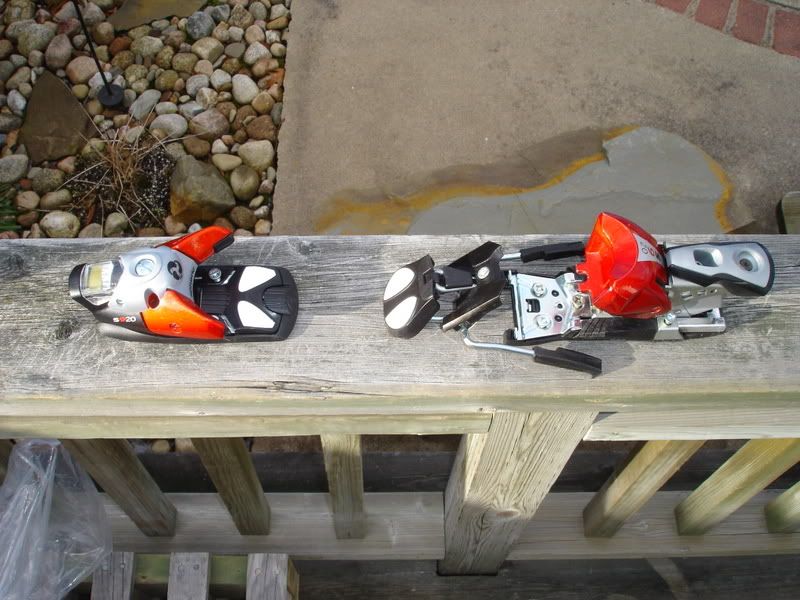 Asking $200 obo. These will also be listed on TGR.
More pictures will be available upon request. Shipping not included in the prices.