Just thought I would offer a followup on a previous question I had about painting skis. Thanks for all the info everyone! I love hoqw helpful this place is.
This is a pair of Volk 5 stars that I got for cheap and fixed some delam on the tail. I painted them red with a little Russian soldier motif. It took about 17 very light coats for the base layer of red, another 10 or so for the black highlights and then probably about 20 light coats of acrylic clear coat lacquer (2 cans worth). I didn't sand it down because I didn't have the tools, nor the energy.... i just prepped the top layer and then used good old Krylon Fusion for the colors, and then some auto paint clearcoat from Napa for the rest! Sorry for the terrible picture quality, hopefully you can still see everything alright.
(before i painted, this is after I fixed the tail and then taped off the rails and masked the edges)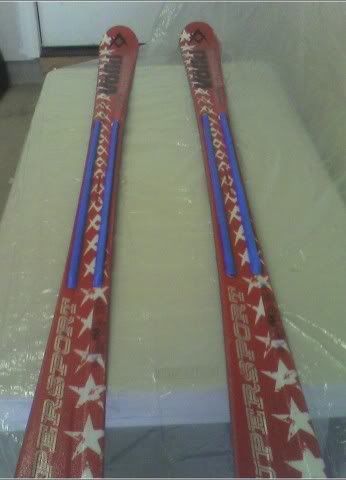 (here's afterwards, sorry for the terrible picture quality)

(here's a closeup of the tail with the soldier graphic)
(here's the tips.. I like the Volkl logo, so I thought it woudl be nice to keep it!)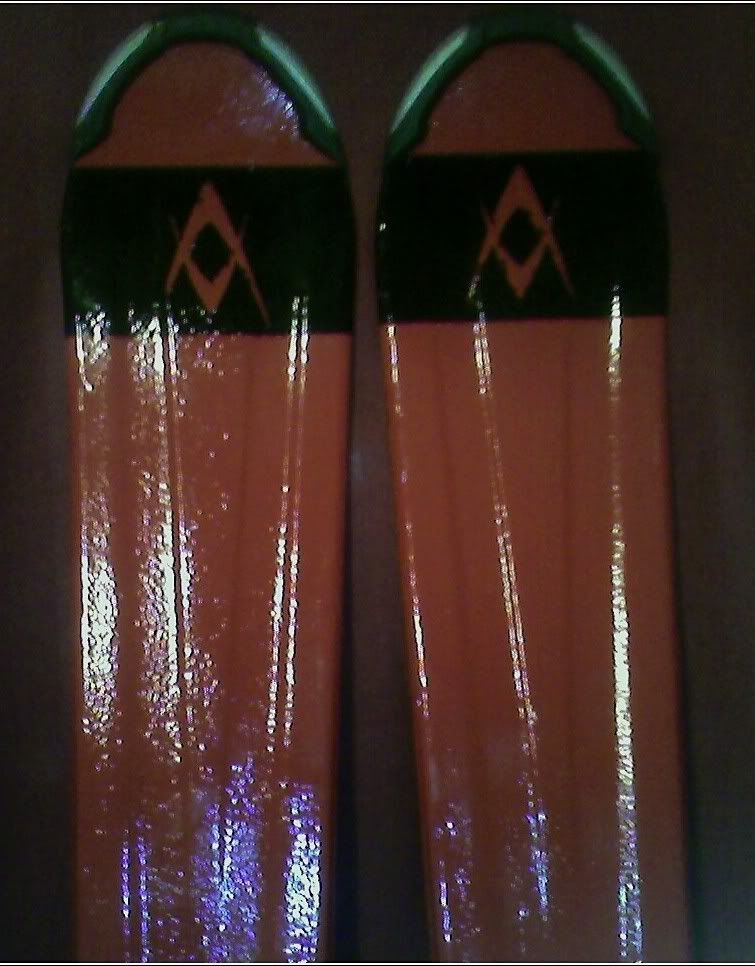 So, that's it! If I can, I'll try and get some better pics this weekend. These are my one of a kind "Volkl Ruskis"