Yup I'm back over to the darkside...fixed heel sking....so uncivilized
I've been on telemark almost exclusively for the last 9 years. I can probably count the days on alpine on one hand. But anyway the Ebay guy, who all the rightious retailers hate and swore would "never sell Volkls again cuz he is in violation of the dealer agreement....blah, blah, blah..."once again came through with a great deal. So I decided to join the masses of fixed heelers at least on a part time basis.
So anyway here they are: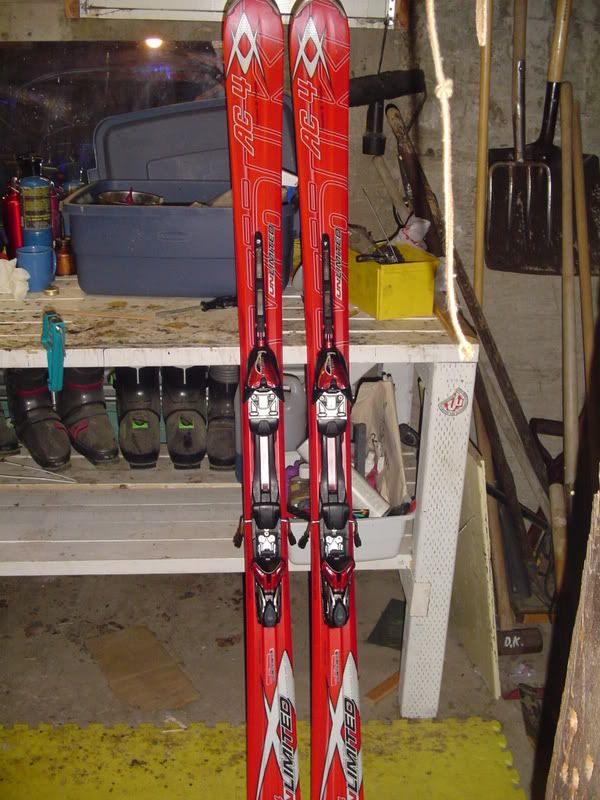 I jumped on them yesterday afternoon for a couple hours and all I can say is WOW! These skis rock! they are friggin' rockets. You look at a space between a couple of trees and your there! I've always skiied high end skis, but these baby's are something else. I'm stoked! Now if I can only remember to stand up and quit trying to drop a knee when I hit bumps....