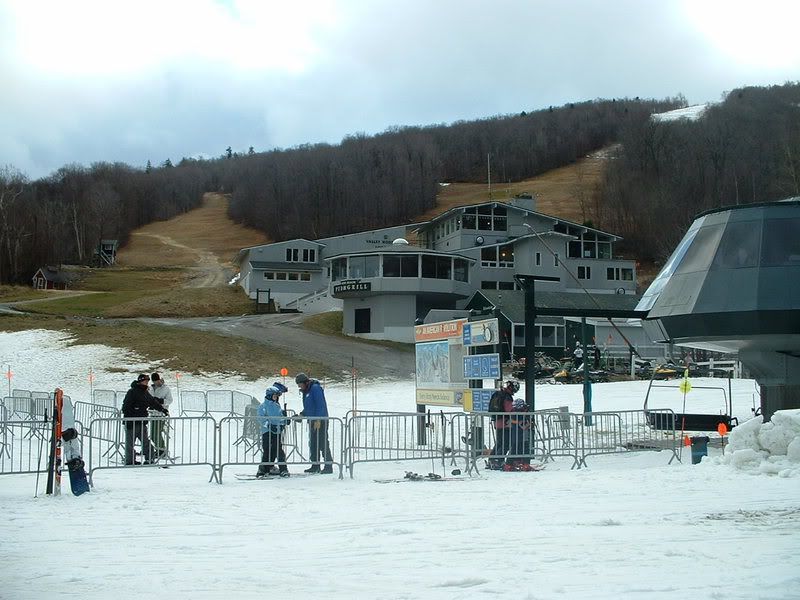 We drove past Sugarbush and Killington on the way home from Stowe today. It was raining off and on.
This is the Super Bravo Express at Sugarbush. The snow seemed to be great Spring quality, but not much of it.......just a way up and then down. Most of the runs were not open. This was taken today at about 2 pm.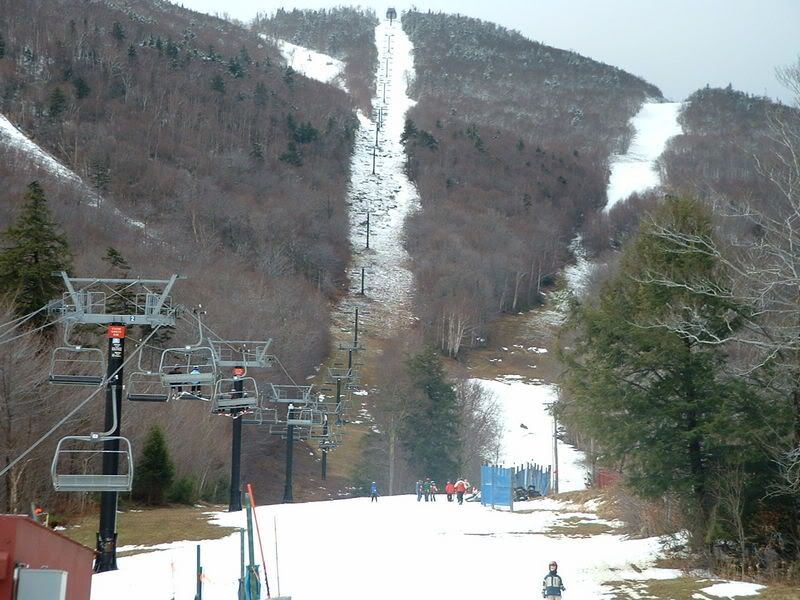 In this picture, where the snow stops by the blue fencing, the trail bends to the right. We couldn't tell where people were skiing! No other lifts were running.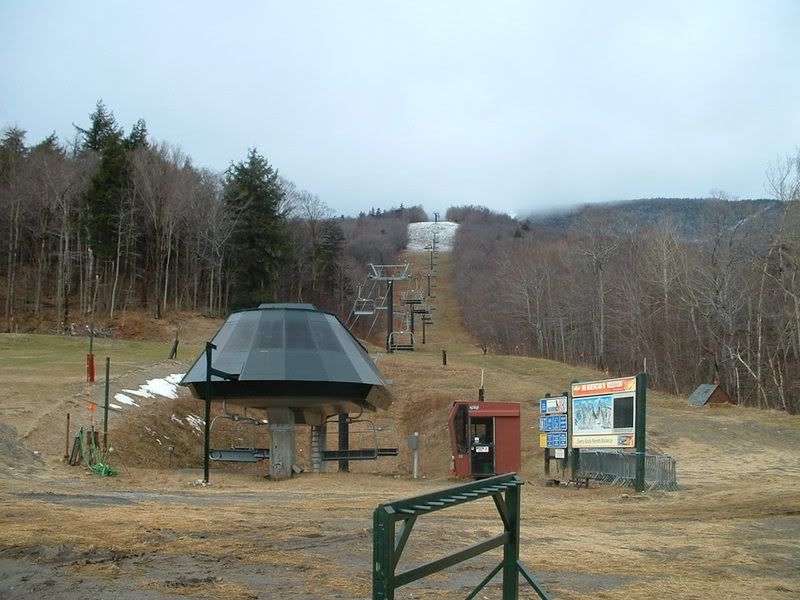 This is the lift to the right of the Super Bravo Express. I don't recall the name, sorry. As you can see........no snow.
As we got near Killington, we got excited, but that vanished quickly as none of the trails we could see had snow on them top to bottom. See exhibit A. (Rams Head is on the far right.)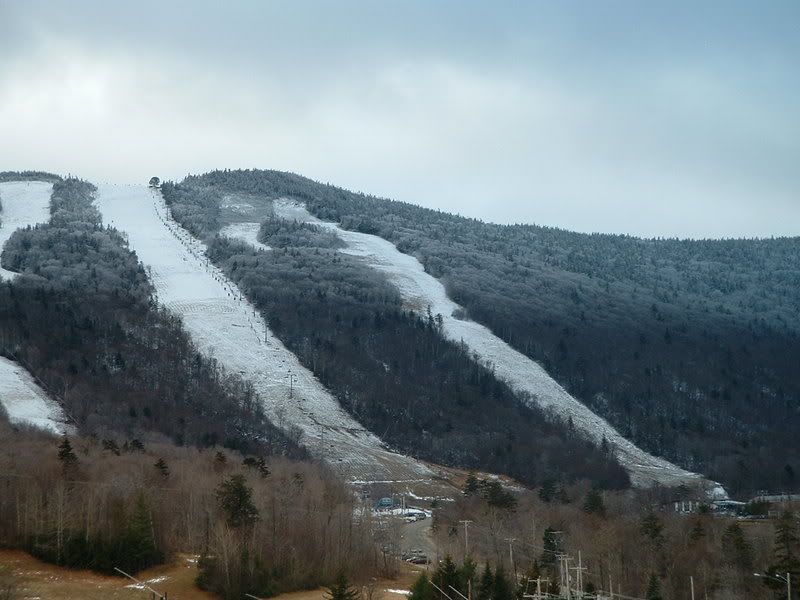 This is Exhibit A. I'm sure there were some trails open, but they weren't visible.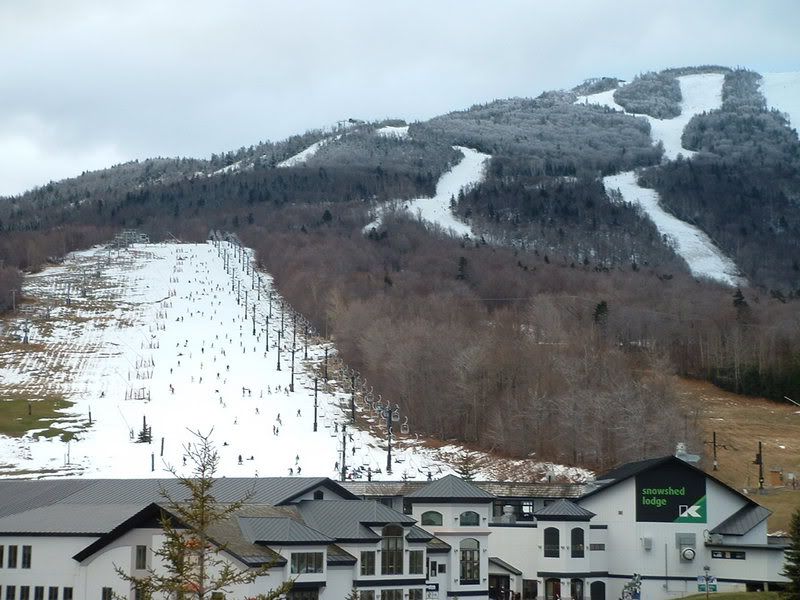 Everyone seemed to be crammed onto this trail near the Snowshed lodge. It was the only one we saw skiers on, but I'm sure there had to be something else open.
When we got home, we were astonished to see that our little hill is open tonight as the lights are on, and it seems we have more snow than most big resorts!
The East desperately needs a cold snap. If I were religious, I'd be on my knees.