Okay, here is what I have so far...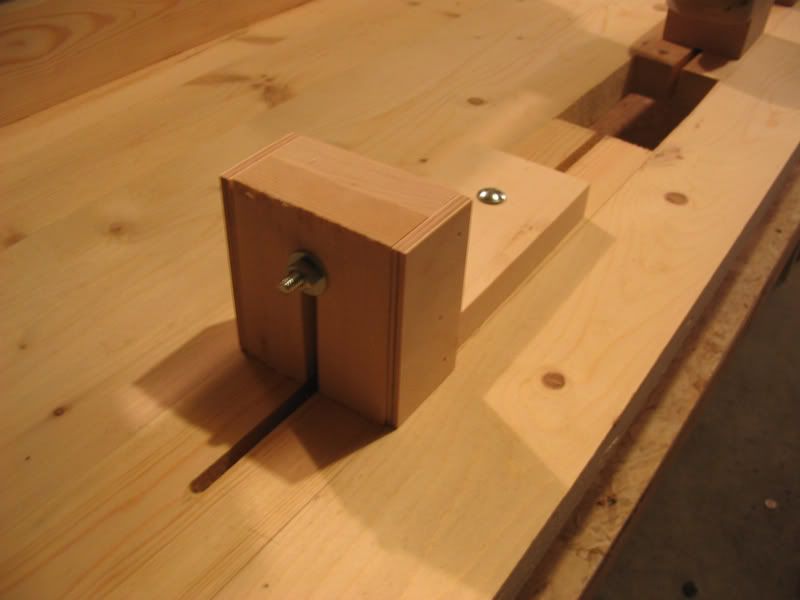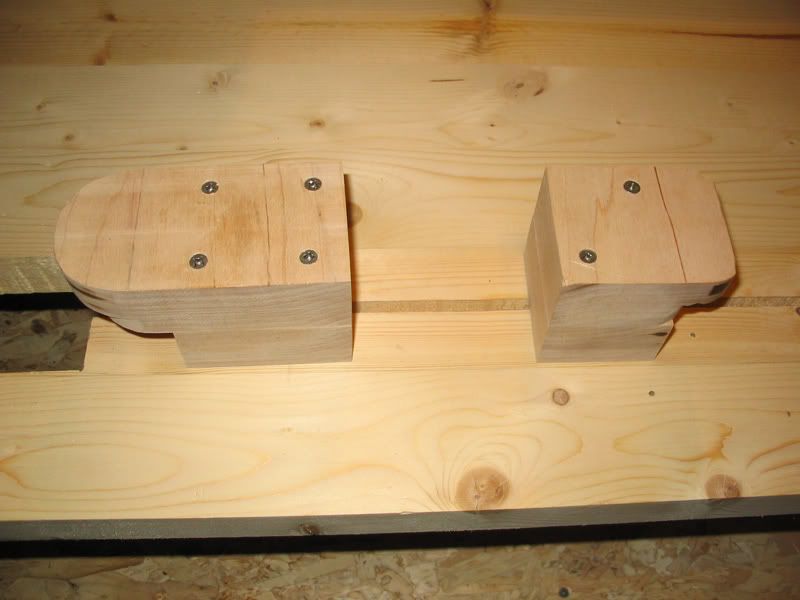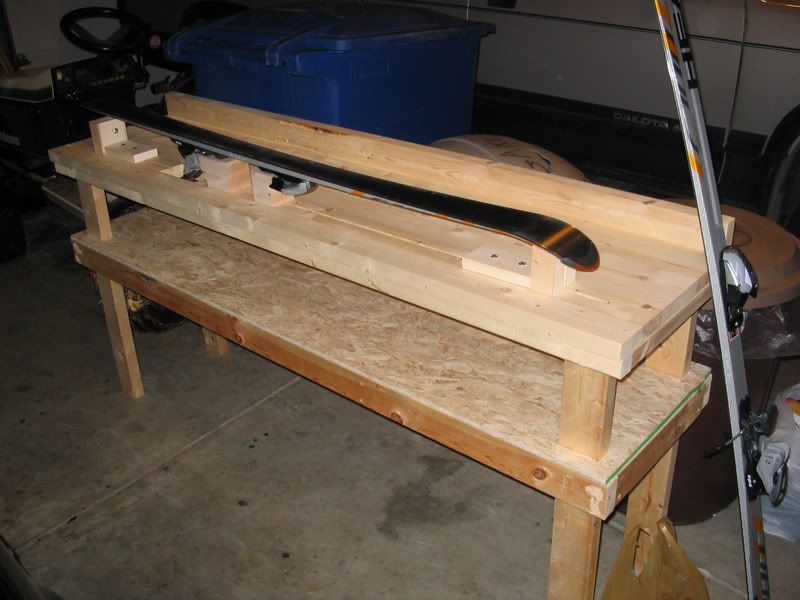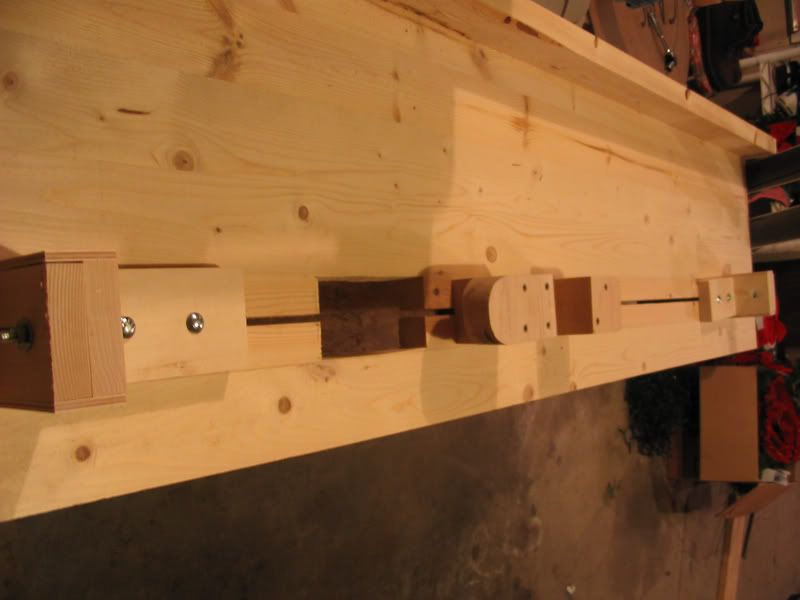 So I think I'm going to buy an actual vice for this bench...any ideas where to get one. I'm not so much worried about price. Alltho I'm just a college kid, i do all my own tuning, as well as all of my friends and family...and the money I'm able to save people, myself included, is kinda how I'm "thinking or rationalizing" spending money on a nice vice. Besides, the entire bench i have here cost me less than $50 bucks, the wood was basically free, i just paid shop time at a woodworking shop i used to work at.
I want something heavy duty, something that will WORK well. If possible, maybe even a vice set that will hold a snowboard.
Where to buy? What to get? Whats a fair price? Etc.