Checked the website, watched the snowfalls pretty closely and was expecting okay conditions but was hesitant and doubtfull due to the earliest opening (Nov 17th) that I know of.
As always we were the first to the 4th level parking lot. Things were looking up the parking lot wasn't completely plowed yet. Was this incompetance on the hills part or is this fresh? Incompentance was the guess.
Got the gear, skied down to the chalet. Mmmm man made snow chunk heaven. Well covered and kudo's to them for that and (sad to say) yey for snowmaking.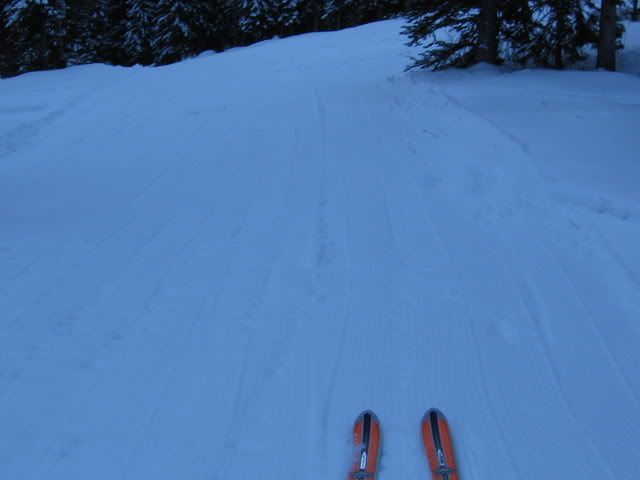 Got on the quad chair and as we rode up our mouths kept dropping. OMG it's powder about boot deep all over. Knowing Marmot well enough we thought we knew better. Yeah lay one tranch down hard and it's hello Earth.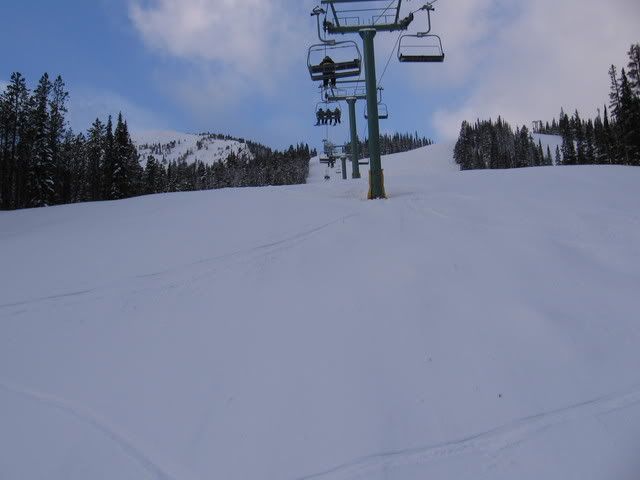 Knowing better was up top we headed to the triple. 2nd chair up the hill thank you very much. Mouth hung further down. but is it deep enough to hit it hard? just as we reached the top two patrollers hit the goods. from what I saw of them it looked ready to rock.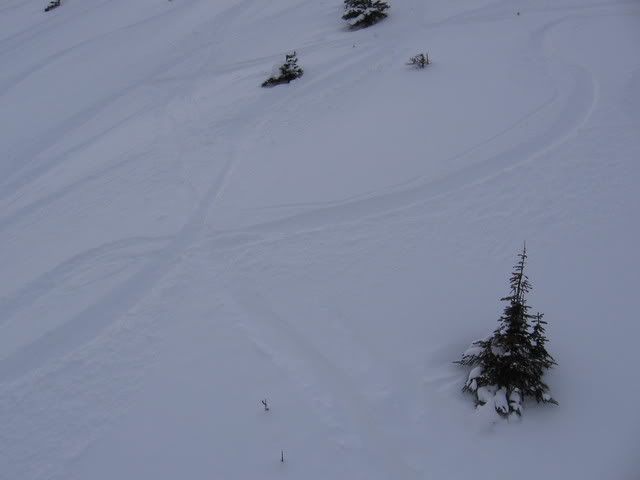 Didn't even stop to tighten the boots all the way down. Ye who hesitates looses.
WOW about mid shin deep fresh almost untracked powder. SLightly inconsistent but sitting there for that long in wind etc.. is to be expected. Very light and dry as it always is at Marmot Basin. As this run went on the brain started to realize "It's okay just lay into and don't worry about hitting dirt" by Mid run it was amazing, light fresh deep powder for opening day and no ski scrars.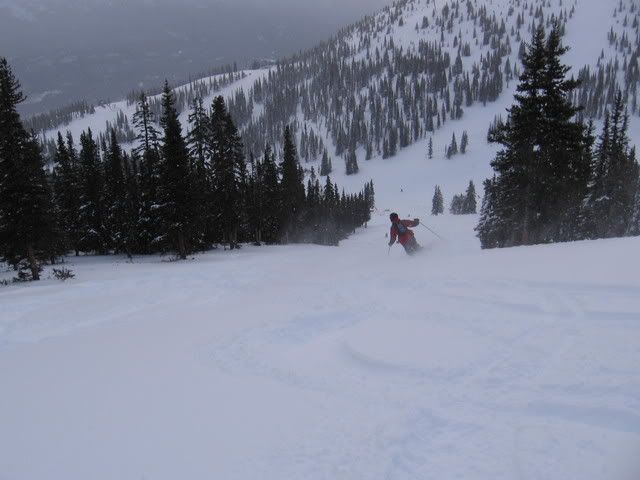 Did three laps here and wondered what type of loading there was on Eagle. Found the snow to be not as deep but much better consistency and better base underneath. If any of you know the big rock drop off at the top of the Eagle chair you know it takes alot of snow to fill in that big void. It's full, there isn't a drop off (damn I liked jumping off that) usually this is a 15 - 20 foot drop at begining of season, by mid it's down to 5 - 10 by end of season it's a mere 5 ft. It's a ZERO drop. Nuff snow? Nuff said.
the bottom of the hill has benefited from the snow making. Alot of the warblies are filled in and one can lay down fast but be cautious still, it's still Marmot Early season down here, a few rock spots here and there and the base isn't smooth yet. Very man made icy in spots down here. but very good for Nov 17th
Over towards the Quad chair things were alot more natural as they hadn't groomed it. It was about boot deep here and by the time we got down to ski it (was too good higher up) it was skied out and packed in very nicely. Again no real worries of rocks etc.
Came away a very content man, very little carnage on the 8800's from the morning and no damage to report on the SX10's from the afternoon.
Marmot Basin is open for buisness and is looking very very skiable. Bring on more snow.
More pics to come once my bud sends them to me and hopefully som video as well.