What the heck, here's a few more. It's hot here and can't stop thinking of skiing lately.
If you click on some of the smaller ones, they'll open in a larger format in a separate window
March 2006, Kirkwood area BC, myself (top) and Rob Bickor (bottom shelf). Photo Pat Keane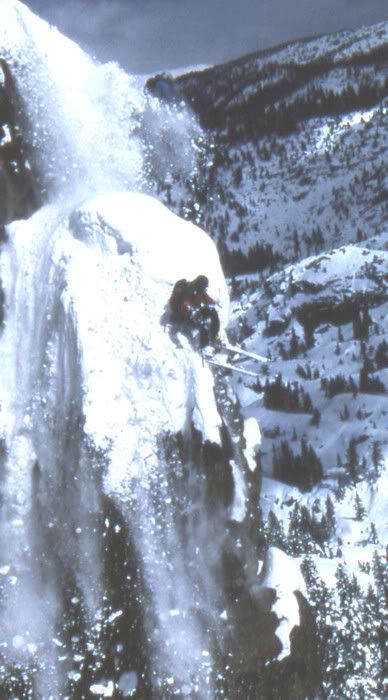 February, 2006. Snowbird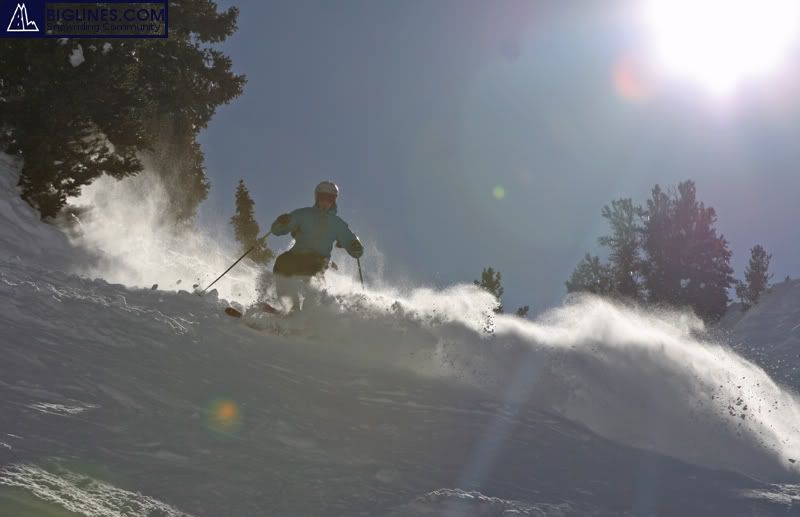 January, 2006. Kirkwood.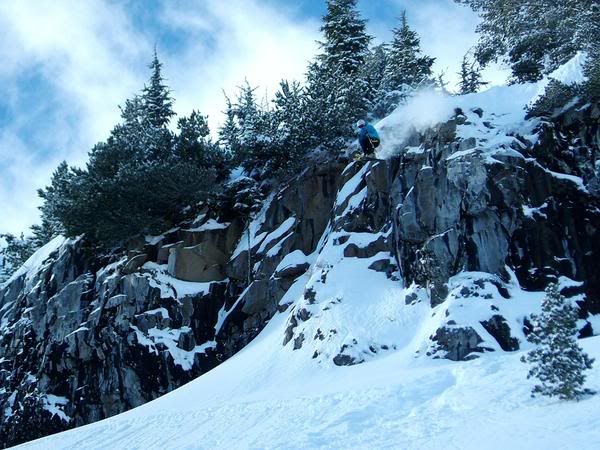 Same cliff as above (Kodak at Kirkwood). But different day. Photo Rune Iverson
January, 2006. Carson Pass, CA backcountry. Photo Anton Kushlan.
Las Lenas, ARG. September 2005. Starting off into Sin Salida Couloir.
More Las Lenas. Off of Cerro Martin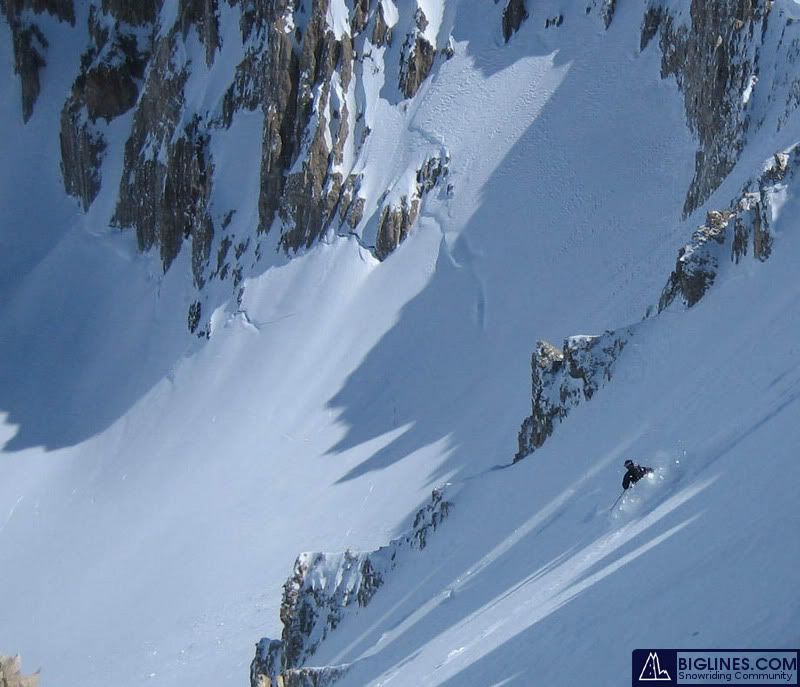 June, 2005. Independence Peak. Eastern Sierra, CA. Photo Craig Saunders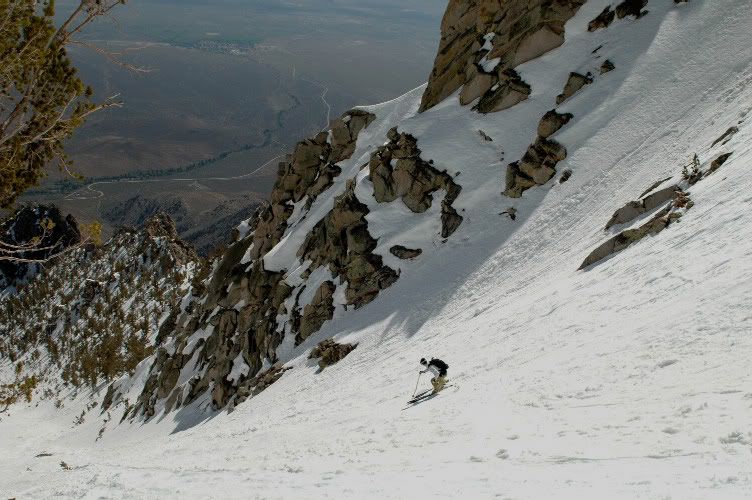 Late October 2004. Kirkwood. Trying to get down low for a powder explosion for the camera with a blown ACL in my right knee (skiing with a brace, surgery was 2 weeks after this shot). Photo Nate Roth.
June 2003 (I think, maybe 2004), Mt. Lassen, CA Northeast Face. Photo by Stephen Matera (
www.materaphoto.com
)