80% of the top 10 ski resort advertsiers are rated within SKI's Top 10 Resorts.
90% of the top 20 ski resort advertisers are rated within SKI's Top 20
My predictions for next year:
Whistler retakes #1.
Heavenly makes significant advances.
Telluride is top 10 again.
Aspen falls a few notches.
Things remain similar unless their is adnormal snowfall/ad buys.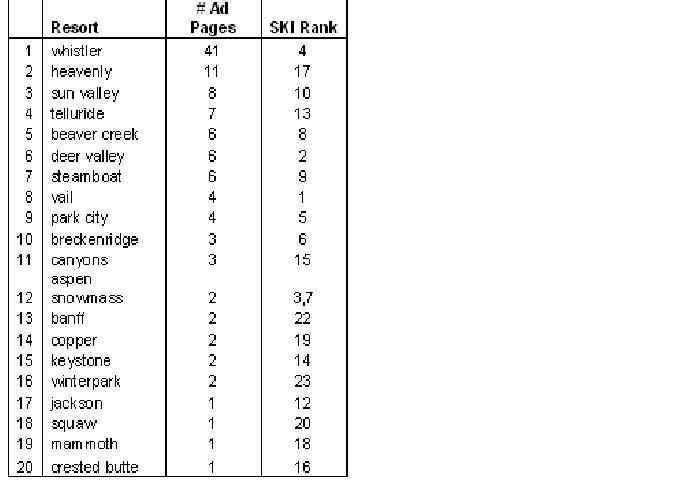 Note: I attributed Park City marketing equally between PC, DV and Canyons.