alright i don't have a video, only 3 pictures, but i imagine you guys can give me some tips, i ski about 12 days a year, but i am very athletic and am constantly doing things and working out to improve my skiing, as well as reading up on how to make myself better... if i could i'd live in colorado and ski 60 days a year, and i might when i get to grad school!
so anyways in my quest to do everyhting better i want you guys to tell me what to do here... i am really getting into this BC stuff, and all around freeriding. this is the south bowl at keystone... those of you who have been there i started at the top of the first hill with the med equipment on it and skied to the right side of the bowl and hit a small jump of the edge of the ridge which was about a 6' drop plus the jump.
that went on incredibly too long so ... ugliness at its finest...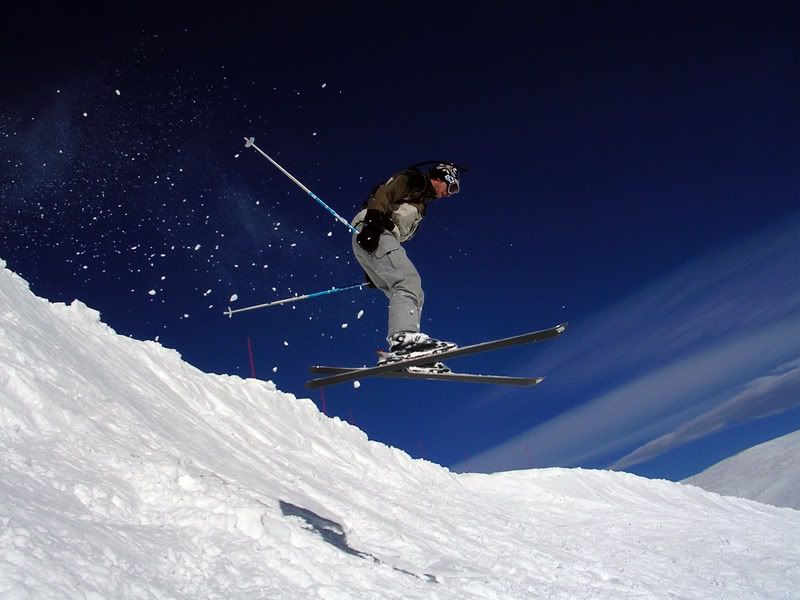 not bottom center of this picture...