Ever feel ashamed to have to wear the company uniform, not because of your skills, but because it was a horrible piece of clothing?
I'm 6'5'' and if I don't get my uniform early I end up with a small for the season while my supervisors tell me that an XL is "on the way".
What is the
ugliest
,
most uncomfortable
,
most non-waterproof
uniform you have ever seen, or worse, had to wear.
Please share your horror stories
This my girlfriend in our Cardrona, NZ uniform......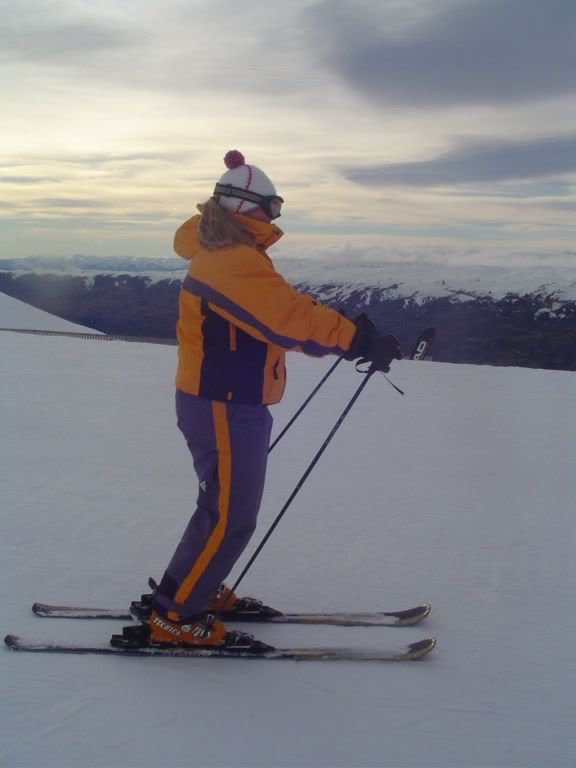 I don't know who thought yellow and purple go together, but it wasn't me.
My old Crystal Mt. uniform soaked up water like it was its job.
My Winter Park one was pretty bad too. Purple, silver, gold. Oh yeah, it was HOT!!!!!!
-nerd