I was looking so forward to the opening of Ski Dubai. I missed the grand opening by about two weeks on my last trip - I travel to Dubai for business a couple of times a year. Unfortunately, the coworkers I travel with only like to hang out in bars, smoke cigarettes, and drink beer (no offense if that's your thing). But I like to get out and do and experience things. I don't even have cable TV. Life is way too short for me to just smoke and drink and stand around.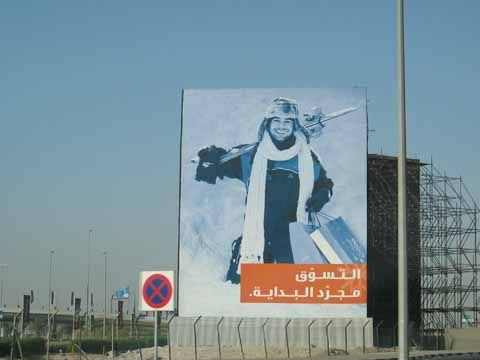 Ski Dubai is in The Mall of the Emirates; the second largest mall in the world, until Dubai builds their next one. The new one will be the largest and will push the Mall of the Emirates to number three.
Me and my bullet-proof CTi2.
Ski Dubai uses Ski Data sensor gates. They issue smart cards with 120 minutes worth of time. You can recharge a minimum of one hour at a time.
A two-hour session costs 135 Dirhams (roughly $37 USD) including lift, rentals, jacket and pants, and locker. If you turn in your smartcard when you're finished, they refund you 10 Dirhams (roughly $3 USD).
.